Congratulations!
You've made a very wise move—one that could help you siphon off as much as $20,670 from Apple's cash hoard (and other fat cats like Disney & Google)...
Without having to buy a single share
of their bloated stocks.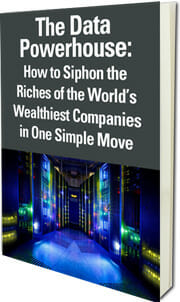 Nathan Slaughter here again.
As you've just witnessed, the relentless growth in the world's data is one of the biggest mega-trends of our time.
One that's set to shower epic riches on a very special company… and investors that get in on this opportunity now stand to collect up to $20,670 in the next 12 months.
Why?
Because 1,350 of the world's greediest corporations—Apple, Google, Disney, and Walmart, to name a few—desperately need it to store and secure all the massive amounts of data they can't stop creating.
And thanks to its unique structuring, this juggernaut MUST share 90% of the profits it makes from these corporations with investors like you!
These profit payouts keep growing bigger and bigger every year…
In fact, over just the last nine years they've soared by an astounding 735%—without a single cut!
And this year they stand to be even bigger than ever!
It's the ultimate opportunity to share in the wealth of the world's richest enterprises—without having to own a single share of their bloated stocks.
Inside my all new report, The Data Powerhouse: How to Siphon the Riches of the World's Wealthiest Companies in One Simple Move, I'll reveal this powerhouse's name and ticker symbol and…
Exactly how you could make $4,760… $14,280… $23,800 or more in cold hard cash from this juggernaut over the next 12 months…
The economic moat that makes this powerhouse the ultimate no-brainer—not for just Apple, Google, Disney, and Walmart, but many more of the world's wealthiest companies….
The obscure law which forces it to hand over 90% of the profits it makes from these greedy giants—right to investors like you!
Its spectacular history of rewarding investors with share price growth to the tune of 581% over the past 10 years… which was good enough to turn $10,000 into a staggering $68,100 windfall. And I'll reveal why I believe those gains will continue to skyrocket…
Normally a $199 value, it's yours absolutely free the moment you claim your 90-day risk-free trial subscription to High-Yield Investing.
Many people fantasize about taking control of their financial destiny, but few ever do it.
As a member of High-Yield Investing, you'll be one of the few… and have everything you need to create the ultimate safety net for yourself.
By staking a claim in some of the world's most cash-rich companies, you can ensure you'll…
Never, having to worry about running out of money…
Never having to settle for just getting by…
And will always have more than enough to live the life that you've worked so hard for.
Just like many of many of my readers are doing right now.
Like Bob Fuchs of Toronto, ON who says:

Or Linda Yang of Bethesda, MD who raves: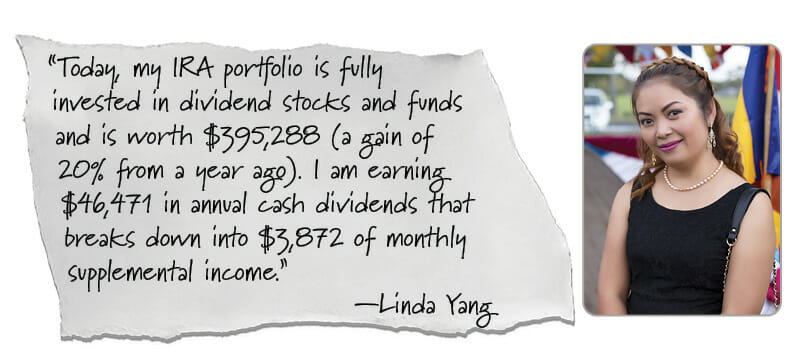 And Matt Casey of Hartford, CT who declares:

In a world of rock-bottom interest rates, it might seem incredible that this kind of financial security is still achievable.
But not when you have access to ultra-safe income investments yielding 9.00%... 11.86%... 12.78%... 14.19%...
Even a shocking 24.00%!
They're all waiting for you inside High-Yield Investing.
And They're All Yours For Just 13 Cents A Day
Since you made it to this page, it means you still have the chance to save more than 60% off the regular price of a one-year subscription.
Which means when you join today, you'll be doing it for only $49.
(If you leave this page without completing the order form below, I can't guarantee this price will be available when you return.)
That's only 13 cents a day… to uncover the world's safest, most generous companies.
Ones that want to (or even MUST) pay you hundreds or thousands of dollars…
Every month… every quarter… every year for the rest of your life.
Here's what waiting for you the moment you step onboard:
MEMBERSHIP BENEFIT #1

: 12 FULL ISSUES OF HIGH-YIELD INVESTING PER YEAR
You'll get exclusive access to the safest and most generous income opportunities on the planet—those with the ultimate combination of high yield and spectacular growth potential… Profit-sharing opportunities which will allow you to stuff your pockets with endlessly growing cash payments.

MEMBERSHIP BENEFIT #2

: 12 MID-MONTH UPDATES
To keep you updated between issues and to let you know if you need to make any changes to your income portfolio. ($79 value)

MEMBERSHIP BENEFIT #3

: MEMBERS-ONLY SPECIAL ALERTS
Markets don't move according to anyone's publishing schedule. So, if a surprise event occurs, I'll send you an action alert explaining exactly what to do. You will always be up to speed and never left wondering.

MEMBERSHIP BENEFIT #4

: FULL ACCESS TO ALL MY RESEARCH
You'll also get FREE access to High-Yield Investing's password-protected, private website… which is the central clearinghouse for all my research. You can dig through issues stretching back more than a decade, giving you a treasure trove of ways to "goose" your portfolio and generate thousands of dollars in extra income every year. ($99 value)

MEMBERSHIP BENEFIT #5

: FREE SUBSCRIPTION TO STREETAUTHORITY INSIDER ($29 value)
This weekly bulletin gives you a peek at the market picks (and the experts behind those picks) that have made StreetAuthority the fastest-growing investment advisory publisher in the United States. Yours free as a new member of the StreetAuthority family.
And remember, you'll have instant access to a special report on one of my all-time favorite cash geysers, The Data Powerhouse: How to Siphon the Riches of the World's Wealthiest Companies in One Simple Move.
Double Your Discount With a Two-Year Membership—And Receive 5 More Bonuses Worth $995
Absolutely Free
I've always believed that one great deal deserves another that's even greater.
And it's why, when you claim two full years of High Yield Investing right now, you'll not only save over $160 off the regular subscription price…
You'll also receive five more blockbuster reports worth $995:

Social Security Insurance: How to Generate $42,008 Per Year Starting Tomorrow
According to the latest projections, the Social Security trust fund will be bankrupt by 2034. So, if you're relying on Uncle Sam to keep his promises, you could be in for a world of hurt. In this special report, you'll learn how to create your own private safety net that can put an extra $42,008 in your pocket each year, free of the shackles and constraints of Social Security.
How to Collect Up to $1,875 Per Month in "Hollywood Royalty" Payments—For Life
Tired of having to shell out $15 to megaplexes for the displeasure of seeing another Hollywood dud…along with huge markups for snack bar treats? Now's your chance to claw back your share of the record box office revenue chains like AMC and Cinemark are raking in. When you do, you'll have the opportunity to lock in a mammoth 19% yield!
Easy Money: "Be the House" and Claim Your Share of Record Casino Riches.
As the saying goes, there's a sucker born every minute. It's why luxury casinos like Bally's, Caesars, and Harrah's will never have to worry about where their next dollar is coming from. Now you can turn the tables on them and "be the house"… because I've uncovered a little-known way you can tap into their record billions and start collecting payouts totaling $1,160… $3,480… and even $5,800…
Hidden Dividends: 11 Companies With Much Higher Dividends than People Think
You won't see them reflected in yields, but these extra "special" dividends are often 10xs to 20xs bigger than regular quarterly dividends! And this special report shows you exactly where to find them.
Three "Private Banks" Averaging 9.4% Yields
Imagine having the chance to invest in Facebook, Google, and Apple while they were still private startups and experiencing their most phenomenal growth. The fortunate few who did so were able to walk away with billions. Now, thanks to an obscure piece of legislation, you have the chance to participate in this secretive and incredibly lucrative big boys club, via three "private banks" averaging 9.4% yields.
But most importantly, no matter which membership you choose, you'll be protected by…
My Double-Barreled 100% Satisfaction Guarantee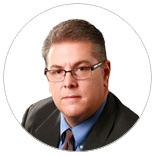 Because I want you to be 100% sure High-Yield Investing is right for you, I'm giving you three full months to try it out at my expense.
That's plenty of time to check out everything on the High-Yield Investing website… read a few issues… take part in the moneymaking opportunities you'll discover in the free reports…
And could even receive a handful of fat profit-sharing checks.
But, if at any time during those 90 days you're not completely happy with what you're getting from me—or the money you're making—simply let my Customer Service team know.
And I'll issue you a prompt, no-questions-asked refund for every penny of your membership.
I have no interest in keeping your money unless you're 100% satisfied.
But I'm still not done…
Because even if it's past the 90-day mark and you find yourself unhappy for any reason, I still have your back.
Simply let me know and I'll give you a refund for the unused portion of your subscription.
Regardless of which way you go, I insist you keep all the free reports and issues you receive as my way of saying "thank you" for giving it a try.
But you must hurry:
There are just 250 126 of these special memberships available—and I expect each of them to be claimed in a hurry.
Once they're gone, they're gone.
So please don't wait another moment: Just select which membership option is right for you and then fill out the secure order form below.
See you on the inside!


Nathan Slaughter