100

27 Membership Spots Remaining Today
Lock in Yours To Secure This Package
Worth $4,997

Yours Today for Only $997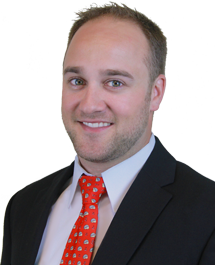 Hello, I'm J.R. Butts.
By now, it should be clear just how massive 5G's potential is. In fact, this one innovation has the power to change the world on a level no other technology in history ever has.
But before any of that can happen, 5G's devastating flaw MUST be addressed… and quickly.
Right now, one company sits between 5G and the $13 trillion that hangs in the balance.
It has multiple, genius-level solutions to 5G's fatal flaw. And today, its stock is available for close to $5 a share.
But long before the global 5G rollout reaches full steam…
I expect the stock to start shooting up, almost overnight…
And continue its upward trajectory for years to come.
Investors who make the right moves today will have an opportunity to build the kind of wealth most people have only ever dreamed of.
I want that for you.
And to help you unlock your shot, I'm going to send you a FREE copy of:
5G Riches: How to Bank $235,748 on the Stock
that Solves 5G's Devastating Defect
(Value $399)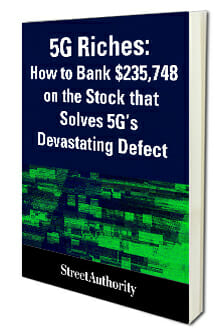 Inside, you'll discover:
Details of the devastating flaw that could crush 5G technology before it ever gets off the ground.
The company's next-level technology that allows 128 mmWave antennas to fit into a box you can literally hold in one hand.
How the magnitude of the 5G rollout will secure the company's revenue streams (and stock price) well into the next decade and beyond.
And, of course… the name of the company and my suggested BUY price range.
This report is yours absolutely free the moment you join me as a new member inside my elite advisory service, Maximum Profit.
When you do, I'll also send you two special bonus reports:
BONUS REPORT #1:
How to Legally "Hack the Stock Market" for Enormous Profit
(Value $299)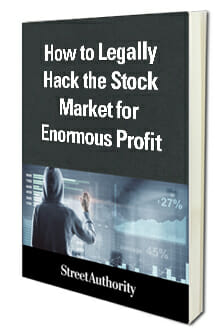 This straight-to-the-point guide reveals:
Little-known techniques Wall Street banks and hedge funds use to make billions in profits every year by taking advantage of information most everyday investors completely ignore.
Exactly where to find the numbers you need to apply these techniques (they're literally just a couple of mouse clicks away).
BONUS REPORT #2:
The Three Best Stocks to Hack Today
(Value $299)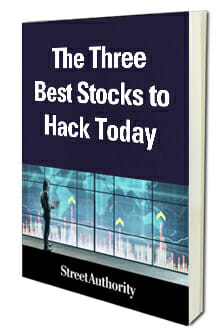 The moment you discover how easy it is to "hack" the market the way the pros do, you'll want to get started right away… and I've got just the thing to jump start your profits.
Inside this money-making report, I'll show you:
The three best hacking opportunities in the market today. (I've been tracking these for months and they could go ballistic any day now.)
Exactly why each stock is primed to take off and deliver outsized gains.
And how to play each situation for maximum profit with minimum effort.
Together, these wealth-generating reports are valued at $997.
But as soon as you complete the order form below, I'll send you all three… completely on the house.
When you join me inside Maximum Profit today, here's everything you'll receive: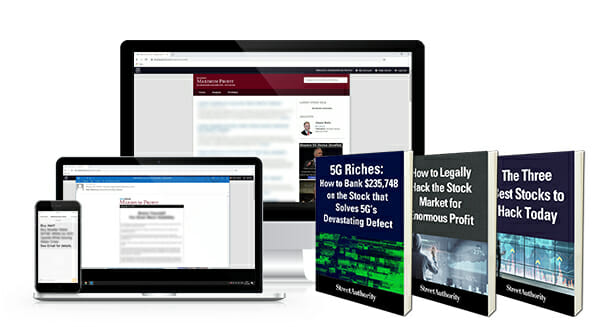 Membership Benefit #1:
26 Bi-Weekly Maximum Profit Alerts
In each alert, I provide new profit recommendations, portfolio updates, and specific Buy and Sell instructions for each portfolio position.
Membership Benefit #2:
Intra-Day Alert Emails
Any time an investment opportunity requires your attention or action, I'll send you an instant email alert with instructions on how and when to close out your position, optimize your profits, and be ready to invest in the next breakout opportunity.
Membership Benefit #3:
24/7 Access To The Maximum Profit  Members-Only Website
As a member, you have exclusive, around-the-clock access to my private website. You'll find a searchable archive of past newsletter issues, special market reports, Alert histories, and model portfolio details… all at your fingertips. And only ever a click away.
Membership Benefit #4:
 Maximum Profit  Premium Concierge Service
As soon as you're on the inside, you'll have access to a special phone number where you can reach my VIP concierge team every weekday during normal business hours. The team is standing by to ensure any questions, concerns, or problems you have as a member are dealt with quickly and thoroughly.
Plus… as I mentioned, you'll receive all the special reports I showed you earlier:
SPECIAL REPORT: How to Bank $235,748 on the Stock that Solves 5G's Devastating Defect (Value $399)
BONUS #1:How to Legally Hack the Stock Market for Enormous Profit (Value $299)
BONUS #2: The Three Best Stocks to Hack Today (Value $299)
The regular price for a one-year membership in Maximum Profit is $4,000.
But today, you won't pay anywhere near that.
You'll get everything I outlined above including your free 5G report and bonuses…
A total value of $4,997…
For a one-time payment of only $997.
Join Maximum Profit Today for Only $997
When you break it down, a one-year membership works out to just $2.73 a day.
Think about that for a moment…
For less than the price of a cup of coffee, you're getting access to top-notch investment recommendations compiled by an ex-Wall Street insider…
And delivered instantly to your inbox, like clockwork, every two weeks.
You might wonder why I'd offer a deal like this.
The answer is simple…
5G has the potential to create more new millionaires than any technology in the history of mankind.
And I'm confident Maximum Profit can help you become one of them.
So, I don't want something as simple as the price of membership to prevent you from exploiting this once-in-a-lifetime opportunity to the fullest.
But $997 is a one-time-offer.
And right now, I have only 100 27 membership spots remaining today.
So, if you want in… you'll need to act quickly.
At this price, I don't expect them to last much longer.
There is one small catch to this special deal, though…
Considering the massive 80% discount I've worked out with my publisher, I'm unable to offer refunds inside Maximum Profit. 
I'm sorry it has to be that way, but this advisory service isn't for tire kickers.
You're either all in… or you're not in at all.
However, what I DO offer to bold action takers, like you, is an unheard of 500% gain guarantee.
Here's how it works…
Over the next 12 months, if the gains from my winning trades don't add up to at least 500%…
Just let me know, and I'll give you a second year of Maximum Profit… absolutely free.
Now, if this sounds like a ridiculous guarantee… it's not.
And here's why…
Over the past 3 years, I've delivered a string of winning returns totaling 2,341
That's an average of 780% per year.
And I'm confident I'll do as well… and maybe even better… in the coming 12 months.
You've seen my track record and you know I can deliver the goods.








Many of these members have been with me for years.
They stay with me because I continue to deliver wealth-building trade opportunities to their inboxes every two weeks… without fail.
Remember, each of these members are regular folks who were willing to step out of their comfort zone and try something new.
In each case, their bold moves have been rewarded with the potential for massive profits month-after-month and year-after-year.
And I'm confident there's absolutely no reason you can't join them and experience
But, I need to warn you… if you want in on this opportunity, the clock is ticking…
Remember, I can only let 100 27 people join Maximum Profit today…
And at the ridiculously low rate of just $997, I don't expect the remaining seats to last much longer.
Enter your details in the form below… and claim your new member bundle worth $4,997 right now.
The moment you do, I'll rush you all the special reports and bonuses I showed you above…
Plus, you'll receive your first Maximum Profit newsletter within days.
Don't let an opportunity like this slip by you…
I look forward to welcoming you as a new member very soon.
To Your Wealth,


J.R. Butts
Chief Investment Strategist
Maximum Profit