TARGET ACQUIRED
1 Step Left to Pull the Trigger on Your

First 'Predator' Trade

for a Potential


$70,589 Overnight

Trophy Trade…
Your Takeover Trader
Charter Membership is Waiting…
Nathan Slaughter here again.
Congratulations!
You've taken your critical first step towards turning your portfolio from Prey… to Predator.
That's not something I take lightly…
Because while most investors cower defensively — YOU are taking action…
Just one more step, and you can become a 'Predator' trader starting right now.
I don't need to remind you how 86 out of 86 'Predator' trades shot UP.
All of them within 24 hours or less.
But don't forget, this trade still dominates even in down, sideways AND pandemic markets.
Which means you're hauling in consistent, repeatable profits.
According to our study you'll have the chance to stack up an average of:
$2,307 every 9 days…
$7,795 every 30 days…
Even $93,548 per year!
THAT is the power of trading with my proprietary 6-part stock screen.
With 26,000+ hours and sixteen years of data analysis hardcoded inside today's P.R.E.D.A.T.O.R. system…
This is the most accurate buyout detection system available to investors in 2020, because it allows us to detect buyout targets before they erupt.
With every single pick, I'll be giving you detailed, easy-to-read guidance including:
Exactly When to Buy
Exactly How Much to Pay
Exactly How Much Profit to Expect
Exactly When to Sell
Exactly What Price to Sell At
With "sniper-like" accuracy, you can hunt the BIGGEST 24-hour gainers on the market…
And pick them out, like a needle in a haystack, from the 43,342 other stocks trading every day.
So, it's no surprise how Forbes reacted to what I call 'Predator' trades…

Or when the world's richest investor, Billionaire Warren Buffett, gave a closed-door interview about 'Predator' trades, he said:

Gear up and get ready.
Because enormous 24-HOUR GAINS… from REGULAR STOCKS…
Is what you can expect as a charter member of my most exclusive stock advisory ever — Takeover Trader…
The ONLY advisory in the world powered by the proven 6-part 'Predator' system we've discussed today.
Like the 'Predator' trade that hit on ASV Holdings, and quadrupled overnight: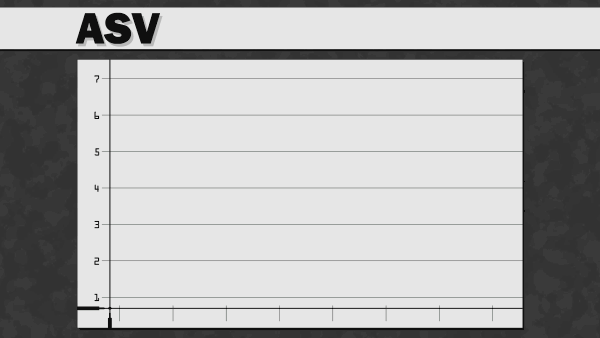 If you'd pulled the trigger on Tobira Therapeutics —
Within hours, your 'Predator' trade would have handed you $8,600 for every $1,000 invested.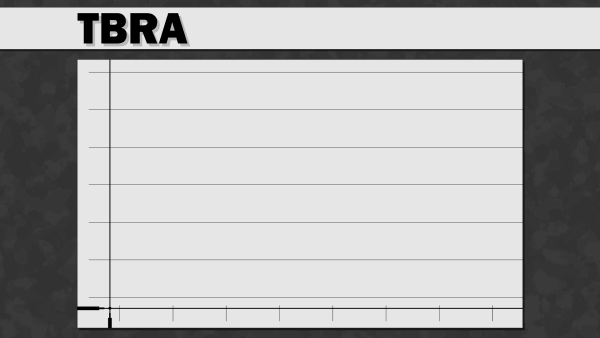 Or take Immune Design Corp — a regular stock trade that spiked 309% overnight: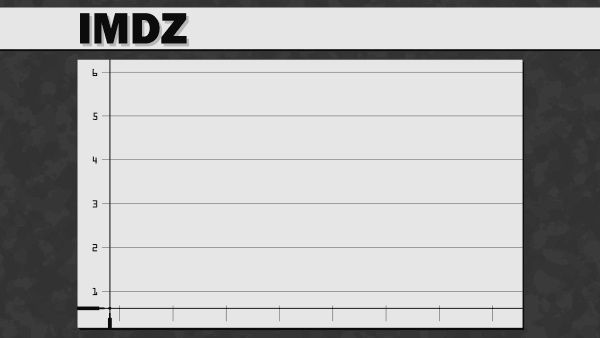 YES! I'm Ready to Turn My Profits from Prey to Predator & Bag Trophy Wins up to $2,307 Every 9 Days
That's a mere glimmer of the miles-long track record this 'crash-proof' trade boasts.
ALL 86 of the 'Predator' trades we analyzed
won in 24 hours or less
Even brand-new investors can tap into this rich profit geyser, regardless of how the market is performing.
For example, just days after the worst spike in new COVID-19 outbreaks…
The biggest 'Predator' trade since the 2008 crash occurred…
Showering investors with an incredible $2,834,000,000 in new wealth in one trading day.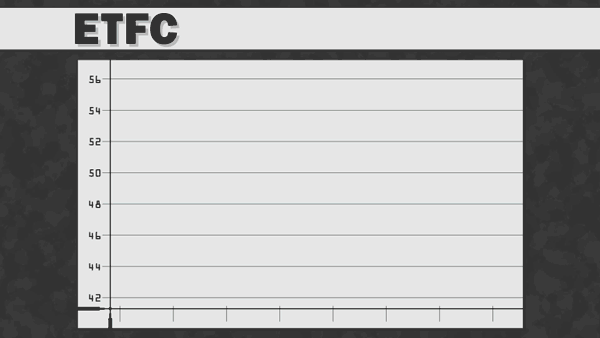 Two weeks later on March 3, 2020 — amidst nationwide hysteria…
The biggest med-tech 'Predator' trade of the year took off: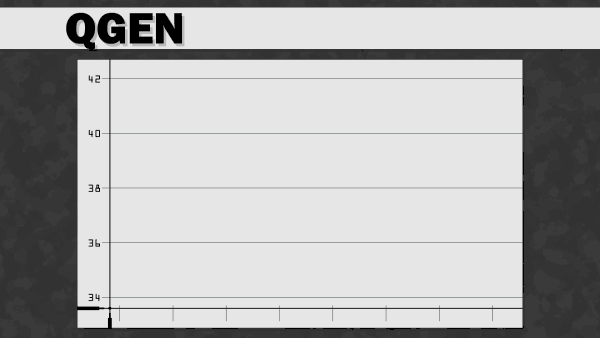 $2.65 Billion in fresh profits rained down – again – in less than 24 hours.
As you can see, these trades were virtually immune to any uptick in market panic.
Today, if you move quickly, you can be one of only 50 people to gain Charter Member access to the most accurate trading system StreetAuthority has ever released.
Keep in mind…
More than
296,000 readers

received emails
about this emergency broadcast
(But
only 50

Charter seats are available today —
you can NOT delay)

Which means thousands of other investors could be viewing this page… at this very moment.

If you act quickly, you can be one of the lucky Takeover Traders pinpointing the juiciest buyout targets…

Handing you the opportunity to collect up to $2,307 every 9 days on average with precision accuracy…

This first-of-its-kind system can guide you every step of the way.

Don't wait another moment, click the button below to join me inside right now.

YES! I'm Ready to Turn My Profits from Prey to Predator & Watch 100% of these Trades Go UP

Perhaps the most exciting part of all this today…

Is the next stock that has my 6-part detection system blaring "GO":
This Weird Warehouse Stock Checked EVERY Box
on My Proprietary Screening System
(Get in NOW for 35X OVERNIGHT potential on
Your 1st 'Predator' Trade

)
P

rime Industry

R

are Assets

E

quity Strength

D

iscounted Valuation

A

ll-Clear

TOR:

Tons of Revenue
I know the thought of making 35 times your money in one trade can be a lot to process.
But I assure you, if you simply follow my system…
In just a few short weeks or months from now, you could be a walking success story like these readers from my other services, who tell me: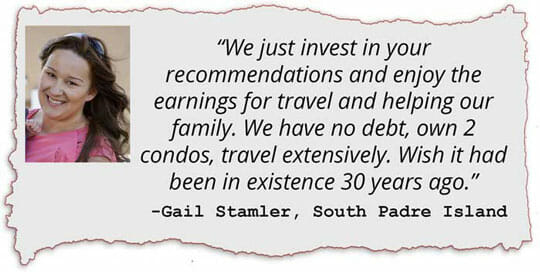 Imagine waking up with even a FRACTION of results like these…
And then remember: the 6-part screen you're about to gain access to…
Is the most powerful system I've ever released.
YES! I'm Ready to Bag a Potential $70,589 Overnight Win on My First Predator Trade
Let's take a look at everything you're getting
with today's unprecedented charter membership package to Takeover Trader
The ugly truth is…
While Wall Street has been profiting from these deals for decades… funding their lavish vacations, yacht parties, and early retirements…
The average investor has been left in the dark. For you, all that could change starting now.
On this page here, you have the opportunity to claim your personal copies of:
P.R.E.D.A.T.O.R. Profit System Report #1:

Amazon on Steroids: This Warehouse Stock Could Spike 321% When Jeff Bezos Opens His $43B War Chest
This easy-to-read report will tell you everything you need to know about the odd warehouse stock that could shoot through the roof — up to 4x — when Amazon CEO Jeff Bezos makes a bombshell acquisition announcement.
Amazon has been hiring this company for YEARS to use its warehouse logistics & freight hauling. With billions in cash on hand… it's only natural for Amazon to take over 1,540 MORE warehouse locations… and cement its global e-commerce empire.
I'll include the name and ticker symbol of the stock I believe is being targeted, exactly how much to pay for it, and when to sell.
Your exclusive copy of the report outlines both in plain English, so you can decide which is right for you.
Next, you'll also gain instant access to this second valuable resource:
P.R.E.D.A.T.O.R. Profit System Report #2:

The Ultimate Insider's Guide to Scoring 'Predator' Trades in ANY Market
Up, down, sideways… even in the face of COVID-19, the latest corona virus… these trades GO UP like a law of nature. Consider this your full A-to-Z guide on 'Predator' stock trades — EVERYTHING you need to know about:
How frequently to expect new plays
Why they shoot so high, so fast (only if you're interested in what's "under the hood" – not necessary to profit)
And much, much more!
Remarkable, yet it gets even better – because you're fully protected by my ironclad guarantee:
New Charter Members Get a Historic

"Double Your Money 12 Times"


GUARANTEE

When you secure your Charter Membership in the next few minutes, this is the agreement I'll be making with you: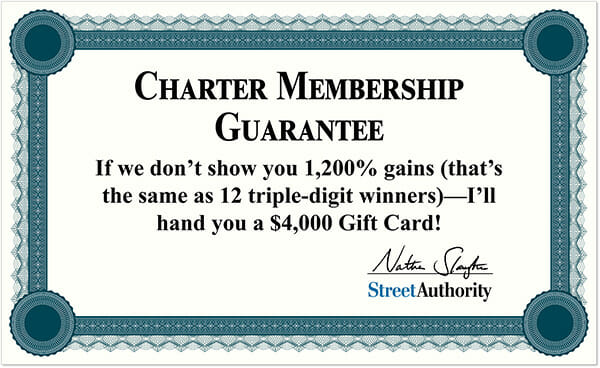 *** Not Redeemable for Cash ***
The moment you join my Takeover Trader today, my job becomes finding you the fastest, biggest buyout gains on the market.
You're "hiring" me to find you 'Trophy Trades.' The best of the best.
And I've never been more confident in my career that you will be thrilled with the overflow of profitable resources inside Takeover Trader.
But if for some reason, you don't see the opportunity for 1,200% gains over the next 12 months…
You just reach out to our VIP concierge via phone or email, and we'll give you a "store gift card", worth $4,000, to credit towards any one of our premium investing newsletters (not redeemable for cash).
YES! Turn My Portfolio from Prey into Predator – I want to become a Takeover Trader TODAY
WARNING: only 50 of these generous welcome packages will be made available today
They're only available to those who step forward to claim their charter membership in Takeover Trader today.
A full year of insights inside Takeover Trader would usually go for $5,000.00…
But you won't pay that today.
For the 50 members I can accept today, I'm gonna knock a full $3,050.00 off the regular price! That's 61% off a full year membership.
Remember, these trades are simply so small that their sensitive nature limits the numbers of investors allowed in.
(This is one reason they have so much room to skyrocket, and fast.)
And in order to protect motivated members like you, this offer is ONLY for people who are serious about getting rich with takeover trades. Which means there will be no refunds. Doing so would waste the time of the very important researchers on my team, not to mention my own time…
It could also flood the market with freeloaders looking for a handout… while you pay the price in lower potential gains.
So please, don't delay another moment in securing the tremendous bundle of profit-making tools included in today's special offer.
Your Exclusive Takeover Trader Charter Membership
Also Includes:

1 Brand-New Issue EVERY Month: The market never goes on vacation—and neither do we. Once a month, we'll bring you the BEST idea our P.R.E.D.A.T.O.R. Profit Signal spits out. And if it zeroes in on multiple per month? More world-class picks for you! And chances to bag 2x, 7x, even 15x returns, in 24 hours or LESS!
Timely, Easy-To-Read Buying & Selling Guidance: Because knowing what to buy is only half the battle, you can rest assured that we'll tell you exactly when to buy… and exactly when to sell.
100% Model Portfolio Access: All of our current and future "buy" recommendations, right at your fingertips 24 hours a day, 7 days a week.
Private Access to the "Members Only" Takeover Trader Website: Your personal control room for zeroing in on some of the market's most promising "P.R.E.D.A.T.O.R." stock stories and opportunities.
PLUS, Weekly Email Updates, Guest Editor Appearances, Master Archives, and so much more!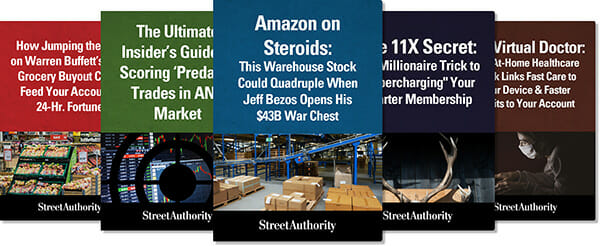 Plus, these FREE additional investing gifts.
Bonus Gift #3:
The 11X Secret: The Millionaire Trick to "Supercharging" Your Charter Membership
When you've been in the business as long as I have, you discover little "tricks" most investors don't know about.
This particular trick works on ANY stock. But it's not about WHICH stock, it's about HOW you buy it. This unique type of trade can be done in under 7 minutes and has the potential to turn a regular 321% gain into a 3,429% "Trophy Kill."
Bonus Gift #4:
How Jumping the Line on Warren Buffet's Next Grocery Buyout Could Feed Your Account a 24-Hr. Fortune
P.R.E.D.A.T.O.R. Score: 6/6
Key Profit Drivers:
Trading at just $18 per share, this 300-location grocer has seen TREMENDOUS recent growth – up +39.6% in recent weeks!
I predict Warren Buffett's Berkshire Hathaway will be the "hunter". Coming off a recent grocery purchase (one I'd bet is in your neighborhood) Berkshire is still sitting on record amounts of cash — $128 BILLION — which I'm certain they'll deploy again soon.
My analysis indicates they intend to double down in the grocery market – get in front of this move & you could watch this Phoenix-based grocery stock soar to the moon.
Bonus Gift #5:
The Virtual Doctor: This At-Home Healthcare Stock Links Fast Care to Your Device & Faster Profits to Your Account
P.R.E.D.A.T.O.R. Score: 6/6
Key Profit Drivers:
This virtual healthcare provider is up 10X since 2016! – but it's just getting started…
The model just makes sense: if you can avoid going to your doctor's office that's jam-packed with sick people, why wouldn't you? This is the reason major healthcare companies are circling like sharks…
Cash flow is on the rise… total visits are up nearly 50% year-over-year — get into this white-hot healthcare stock before a buyout for a monster one-day potential windfall.
You've stuck with me this far, now it's time to make a decision.
The last thing I'd want is for you to regret missing out on this.
A decision I'm afraid will haunt you.
Don't look back a year from now
knowing you passed on this…
This is your turning point — when you're investing goes from prey to predator — and YOU take full control of your future.
The time to take action is right now.
Confirm your membership details below…
And the moment you click the final button, I'll open up your Takeover Trader account and give you INSTANT ACCESS to everything you need to become a wealthy 'Predator' investor.
YES! Turn My Portfolio from Prey into Predator — I want to become a Takeover Trader TODAY
More comfortable ordering by phone? Dial 877-806-8697 and our dedicated customer service team will process your order immediately.

Nathan Slaughter
Chief Emergency Analyst
StreetAuthority