Fellow Investor,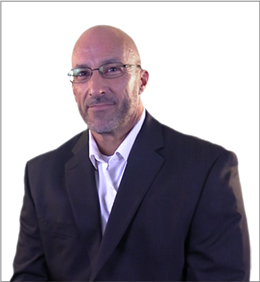 Hi, my name is Jeff Little.
And I'm the Publisher here at StreetAuthority.
I know it may seem a little unusual that I'm asking you to give up ALL your subscriptions today.
And it may even be harder for you to believe that I'm willing to pay you up to $9,398 to make it happen.
But, that's exactly what I want to do.
I don't care if you're a long-time subscriber to Nathan Slaughter's High-Yield Investing newsletter…
Or if you just joined his Takeover Trader advisory a few weeks ago…
Even though loyal subscribers like you are hard to come by… I want to pay you to give up all your subscriptions. Right now. Today.
You're probably wondering why I would do something that on the surface sounds so… well, crazy.
And the reason is really quite simple.
I want to give you something much better.
Something you can't get anywhere else.
And something that will VASTLY improve your investing results far more… and far longer… than any single subscription you have with us right now
Because the private invitation you're about to see includes 100% free — lifetime — access to:
Every publication you subscribe to now…
Every profitable investment advisory we currently offer, and…
Every new, cutting-edge service we'll launch in the future…
That's right.
I'm Offering FREE Access to Everything
We Do — For the Rest of Your Life.
I know that sounds hard to believe.
So let me explain.
If you're reading this, it's because in the last year your name has shown up in the top 1% of our subscriber list.
You've invested your time — and money —  supporting the research we do here at StreetAuthority.
And I'd like to personally thank you for that.
Since you've been following our work for a while now, you may have seen me from time to time…
Offering to show you a new way to protect — and grow — your wealth.
But I promise you… you've never seen what's in this letter before. Because it's an invitation that's never been extended in the history of StreetAuthority.
And in it, I'm going to put a deal in front of you that's so potentially lucrative — and stacked so heavily in your favor — I can only let 25 people be a part of it.
And the reason for that is simple.
What you're about to see is the opportunity to play an even more important role in our business…
And change your financial future… forever.
Because when you accept my invitation today, you'll no longer be a "regular subscriber" to one of our advisories…
You'll officially be a part of StreetAuthority's coveted All Access Pass program.
All Access Pass is our top-tier membership level.
It's made up of an exclusive group of investors who want the best of the best.
And are willing to pay thousands of dollars to be a part of it.
There's a reason for that.
When you join, just as the name implies…
You'll automatically receive unlimited access to every single advisory we publish.
That includes all our monthly newsletters, trading services, special reports, and training videos.
We don't stop there, though.
Because we also give you access to every NEW research advisory StreetAuthority launches, too.
And you'll get it all…
Not just for one year… two…. or even five.
You get FREE access to everything we publish…
For the rest of your life.
And because of that, there's no need for you to keep any of your current subscriptions.
For us, that means we make a little less money.
But it brings us the stability that comes with a group of investors who've made the ultimate commitment to our business. 
And best of all — it allows us to spend less time selling you subscriptions, and more time providing you with the best investment research available to individual investors today.
I'm so convinced upgrading to our All Access Pass is the single most important thing you can do to secure your financial future today…
I'm willing to pay you up to $9,398 to join.
I'll explain how it works in just a second.
Before I do, let me show you everything you'll get when you accept this one-time invitation: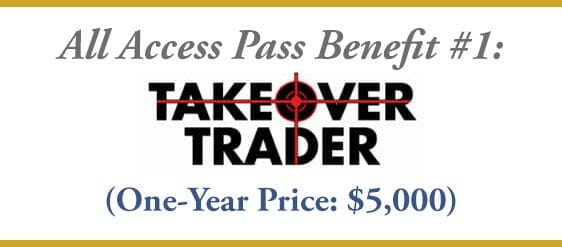 Nathan Slaughter has developed a 6-part tool to detect the invisible traces coming off certain stocks…
Signs that point towards the fact these companies, with Wall Street's help, are about to create a HUGE profit opportunity…
One with that has a name you're probably familiar with…
Buyouts.
You might have heard them called mergers, takeovers, or acquisitions.
No matter what the name, they're widely agreed upon by elite investors to be the FASTEST way to profit with stocks.
I'm sure members of Nathan's new Takeover Trader service would agree…
Because since opening the doors in late April…
He has delivered a string of blistering winners including…
14% on Twilio in just 26 days
14% on TripAdvisor in 51 days
33% on XPO Logistics in 28 days
150% on Sprouts Farmers Market in 9 days
43% on Pioneer Natural Resources in 75 days
93% on Roku in 35 days
Think about that for a moment…
A small $1,000 investment into just these six winning trades…
Each of which would have only taken a minute or two to enter in your online account…
Would have multiplied into a stunning $20,888!
And remember, this advisory is barely half-a-year old…
So Nathan is just getting started.
Readers who didn't have our All Access Pass were asked to pay as much as $5,000 a year to belong to Takeover Trader.
And based on notes like the ones below, I'm sure they think it was worth every penny…







Unfortunately, the doors to Takeover Trader are officially closed to new members right now…
So, you can't join at any price today.
But that doesn't mean you're out of luck.
Because when you become an All Access Pass holder, you'll get every trade Nathan releases inside this top-tier advisory right away. And you'll get them free of charge.
Not just this year…
But every year…
Year in.
And year out.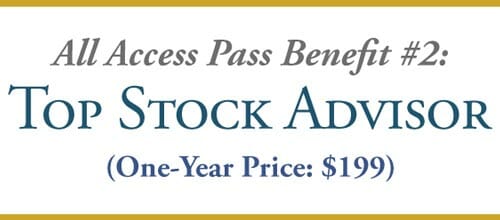 You'll also get immediate access to one of StreetAuthority's most successful research advisories — J.R. Butts' Top Stock Advisor.
How do we gauge success?
Well, it all starts with a portfolio that has subscribers sitting on gains like…
53% in technology and chipmaking
23% on networking solutions
76% on trading platforms and products
73% in online advertising
25% on social media
56% on payment processing
25% in online shopping
But more importantly, we judge how J.R. is doing by the feedback we get from the folks who follow his work.
Regular investors like Bob C. from Memphis, Tennessee who says…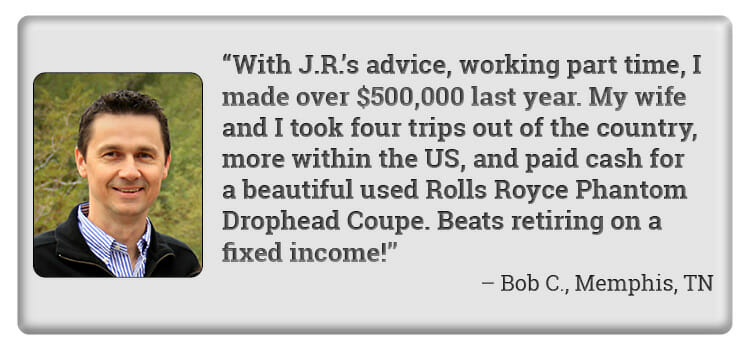 And to be clear, if it were just Bob raving about the money he made thanks to J.R.'s recommendations, I'd chalk it up as a bit of luck…
But it's not. People tell us all the time how thrilled they are to have access to the profitable recommendations he puts out.
Like Matt Utermahlen who says he's up over $51,000…

Monty B. let us know he pocketed a quick $10,269…

And Jane from Forest Grove, Oregon says she's up about $150,000.

Now, to be fair…
Not everyone makes this much money following J.R.'s lead…
But even if you "only" make $5,000 like Ann T., I can't imagine you'll complain…

And I doubt you'll disagree with me on why we call this one of our favorite newsletters.
Especially when you know you'll receive a minimum of 12 opportunities to generate double or triple-digit returns each year.
Better still, these recommendations will be for some of the most indispensable stocks in the world…
Core holdings that won't expose you to unnecessary risk….
And they come from an analyst who managed investment accounts at banks like Wells Fargo and Northwestern Mutual.
One you can think of as a friend who knows the inner workings of Manhattan's financial world.
Top Stock Advisor typically costs $199 a year. But when you secure your All Access Pass today, you'll get it free of charge.
Before I go any further, I'd like to take a second to point out exactly how much you'll get as an exclusive All Access Pass holder.
The subscription fees alone for the services I've shown you so far add up to $5,199.
Which simply means if you signed up for each of them individually at their published prices, you'd have to pay over $5,000.
And that's just for a single year.
But they're automatically included in your upgrade.
Here's the thing. That's only half the research advisories we put out right now.
And when you upgrade today, you'll get access to all of them free of charge.
For life.
It's critical that you understand just how valuable this membership will be to your financial future before you make a decision.
So let's take a minute to walk through what else you'll get…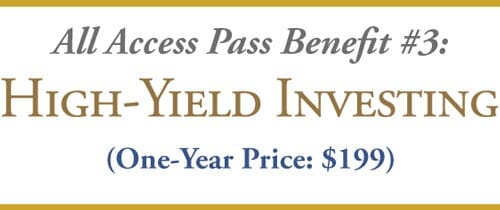 If you ever wished there was a way to pull down massive chunks of regular income without rolling the dice on risky, distressed bonds…
Or getting involved with something more complicated like selling options…
Then you'll absolutely love Nathan Slaughter's High-Yield Investing.
Because inside you'll find regular stocks — trading right here in the United States — that regularly pay out staggering yields of 9.59%, 10.38%, 11.99%, 14.31%, and even 19.24%….
Now to be clear…
High-Yield Investing isn't for thrill seekers.
Some of the cash cows Nathan recommends are pretty boring.
But to that I say, "Who cares?"
I mean think about it…
At its highest point this year, the average yield from the S&P 500 was a mere 2.3%…
Meanwhile at High-Yield Investing…
The average payout is a stout 9.5%.
That's over 4x higher!
And again, it comes from regular stocks you can put in your 401k, IRA, or your regular online account.
Don't let the name — or the impressive payouts — fool you into thinking all Nathan delivers in this 12-page newsletter are high-dividend payers though…
Because the funny thing is with the companies Nathan covers….
When you hold onto them…
Before you know it, you're likely to find yourself sitting on impressive capital gains as well.
Like when we covered Diana Shipping because its 13.9% yield stood head and shoulders above virtually every company out there…
And over the next two years, while the dividends flowed like a steady stream into readers' accounts — its share price doubled, handing them a 203% total return.
The same thing happened with one of our "High-Yield Stock of the Month" picks… Eagle Bulk Shipping
Because during the two years readers enjoyed a 15.8% dividend payout…
The share price shot northward as well…
Ultimately handing investors a 131% total return.
The same story applies to Edison International which delivered 113%…
Sun Communities paid out 141.5%….
And Westar even snowballed a stunning 169%.
Moneymaking opportunities like these have made High-Yield Investing readers very happy (and wealthy)…
So much so, they've taken time out of their busy lives to send us notes like this one from Linda in Maryland…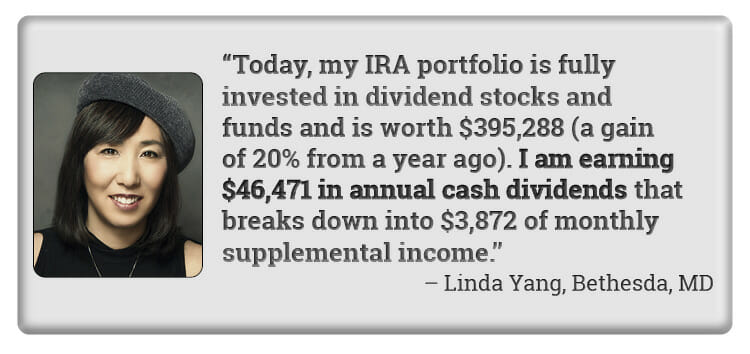 Bob says his portfolio is over $100,000 and that he uses some of the money he makes from it to enjoy his retirement.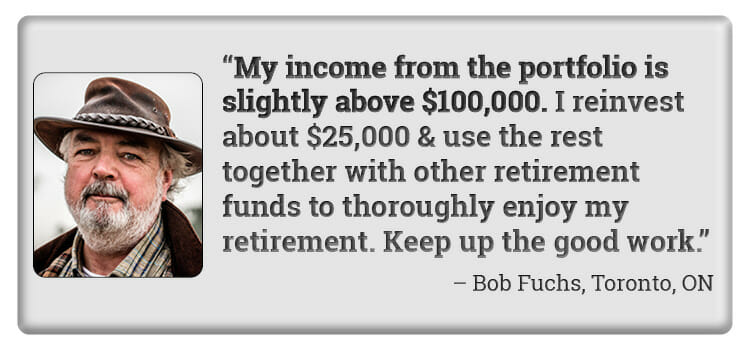 Michael Lloyd told us he grew his portfolio by a quarter-million dollars thanks to High-Yield Investing…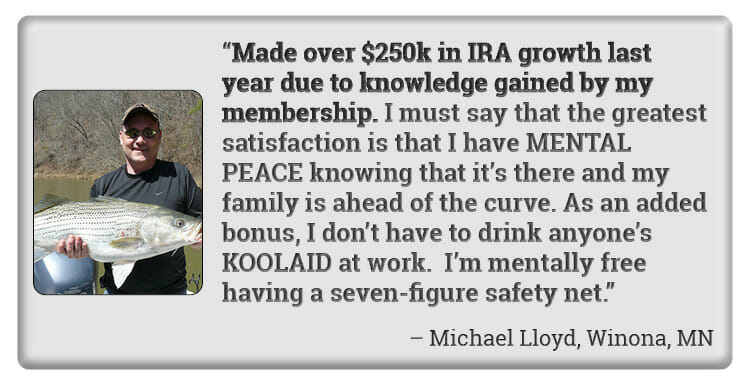 And Patrick Gomez says he doesn't think he's ever enjoyed a newsletter as much as Nathan's…
Which is a little wonder after you see that he collects over $300,000 a year in dividends.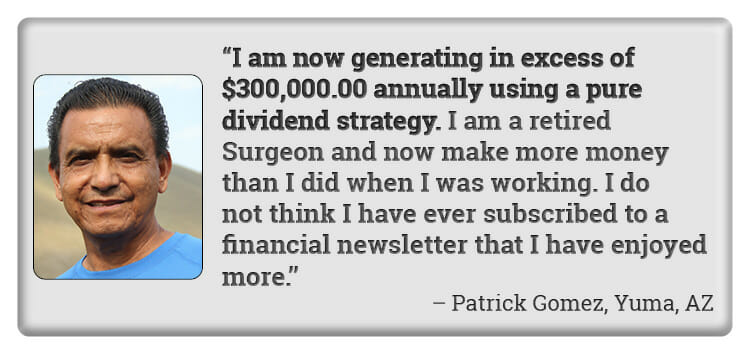 Would you like to have access to the same peace of mind and money-making recommendations that Linda, Bob, Michael, and Patrick are enjoying…
Free for the rest of your life?
The good news is you can when you upgrade to our All Access Pass today.
You'll also get J.R. Butts' Maximum Profit: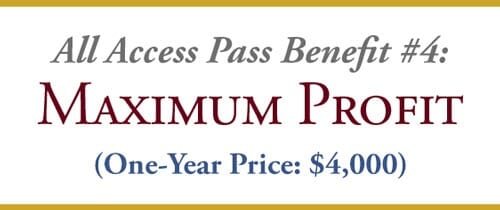 If you consider yourself an "investor" and not a "trader," then you'll love J.R. Butts' Maximum Profit.
Because he's has taken the profit advantages that come with faster trading strategies…
But removed the complexity.
You see, J.R.'s Maximum Profit system is more focused on the fundamentals that lead to consistent gains… not constant trading.
In other words…
It's built specifically to give traditional investors an edge in the market.
And when I say an edge, I'm not talking about doubling the pedestrian gains you've been taught by Wall Street to accept…
Or even tripling them…
I'm talking about walking away with:
181.13% on Enphase in 5 months
89.24% on Shopify in 7 months
65.66% on Roku in 4 months
59.87% on Amazon in 3 months
63.83% on The Medicines Company in 2 months
80.20% on DocuSign in 6 months
120.04% on Cardlytics in 4 months
All from regular stocks.
Think about that for a moment…
A small $1,000 stake in each of these closed trades would have you sitting on a pile of cash $13,619 high…
And the longest you would have had your money tied up was seven months.
That's pretty incredible when you consider you could have done it without getting involved with risky penny stocks…
Or using some type of confusing leveraged investment.
Simple and straightforward stock recommendations that generate profits of that magnitude have delighted J.R.'s subscribers.
Like Liam G. who wrote in to say…

Janet R. let us know J.R.…

Daniel Goodman from Damascus, Maryland says…

And Gene Tobias told us…

The published price for Maximum Profit is $4,000…
But you'll get access to J.R.'s recommendations free for life when you accept my invitation to upgrade to an All Access Pass today.
Let's quickly recap everything you'll get when you upgrade today: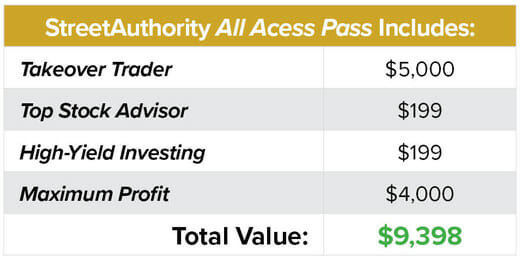 As you can see, it's four powerful services that will deliver an incredible number of moneymaking opportunities.
And their total one-year value comes to $9,398!
All you need to do to get access to them right now is simply accept this one-time upgrade invitation.
The minute you say "yes" we'll rush you the password that will unlock your private All Access Pass website.
Inside you'll find an easy-to-navigate collection of every advisory we publish.
Including access to our vast library of special reports and powerful training videos.
Act Now — Only 25 Slots Available
I'm sure by now it's clear how INVALUABLE this much profit-producing research will be to your future.
It could quite literally change your financial trajectory for the rest of your life.
In the past, every time we've let people sign up for an All Access Pass, they snapped all of them up in a matter of hours.
Sometimes even less.
That's because existing subscribers to our services are more than happy to use some of their profits to get access to even MORE lucrative advice.
I don't expect today to be any different.
Especially when you know the slots we have opened today only cost $3,900…
For a LIFETIME upgrade.
Think about that for a moment.
When you sign up today, the value of what you'll get in the coming year is $9,398…
The five-year value of our current line-up will total $46,990…
In ten years it will be worth $93,980…
And that, to maintain your access each year, you'll only have to pay a small $299 annual fee, to cover administrative costs.
When you take all that into account…
And when you consider we're committed to bringing you even more lucrative opportunities through new product launches (which will only increase the value what you're getting)…
I don't think it's hard to understand why $3,900 is just a drop in the bucket for a lifetime of profit opportunities.
Especially when you consider taking advantage of even a small fraction of the advice you'll get in the first month should more than pay back your investment in an All Access Pass.
And if you're still not sure, here's one more thing for you to consider.
I'm so committed to filling all 25 slots…
I'm Going to Pay You to Give Up Your Current Subscriptions, Too
That means if you are a current subscriber to Takeover Trader, and you paid $3,000 six months ago — you'll get a credit of $1,500.
So it'll only cost you $2,400 to secure your All Access Pass now.
And if you happened to join Maximum Profits for $2,000 at the same time?
Well, you'll get ANOTHER credit of $1,000 towards your Wealth Society membership.
So you'll only pay $1,400 to join!
And joining right now is the only way to guarantee you'll get free access to everything we publish, for the rest of your life.
If you're ready to find out how big your credit is, or want to secure your membership now simply click this button…
Or, if you want to secure your membership with a live person please call our private All Access Pass hotline at (877) 806-8697 right away.
No matter how you reserve your spot though, it's critical you do it now.
We are only letting 25 people secure an All Access Pass today.
So I wouldn't step away for any longer than it takes to find your credit card.
Because if you do, you may find that you've missed out on your chance.
And if you're still not convinced that a membership this powerful — and this profitable — is right for you…
That's perfectly fine, too.
Our annual subscribers play a large part in our success. And maybe you'll be ready to join if we ever open up new slots again.
I say "if" for a reason.
Because of its toll on our bottom line…
We don't offer lifetime All Access Pass upgrades very often.
So after we fill the 25 spots we've opened today…
I can't guarantee my Chief Financial Officer will ever let me make this special deal again.
And here's one last thing I think you'll really like.
When you upgrade to a lifetime All Access Pass today, you're also covered by our no risk protection plan…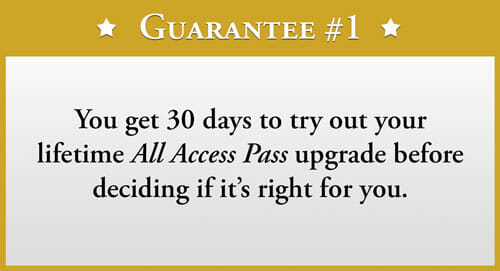 The first level of protection is our 30-day trial period.
You'll get access to everything you've seen today, starting immediately.
Check out everything a private membership of this caliber has to offer.
Be sure to discover the profit potential that's waiting for you in each of our 4 powerful research advisories.
Dive in and enjoy yourself.
If at any time during this 30-day window you don't believe that an All Access Pass is right for you, simply let any one of our concierges know.
They will promptly refund every dollar you paid and reactivate your original subscriptions with us.
Your protection doesn't end when the 30 days are over either.
I'm so committed to helping you succeed that I'm making you a second guarantee, too.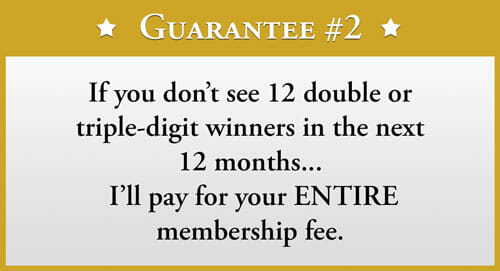 Because I'm putting myself on the hook for the full price of your upgrade fee today.
Throughout this invitation, I've shown you more than two dozen examples of winning recommendations… many of which doubled, tripled, or quadrupled our subscribers' money…
And some of them did even better than that.
Despite all those winners… I'm also aware you still may have doubts about how much money you can make…
Even with unlimited access to everything we publish.
So I'm going to do something I don't normally do. I'm going make you an outrageous promise.
Here's how it works...
If, in the course of the next twelve months, we don't give you the opportunity to bank 12 double or triple-digit winners — just let us know and we'll refund everything you've paid today.
Let me be clear about that.
If you "only" see 11 double or triple-digit winners…
That's still not good enough for me. Because 11 is one less than 12.
Heck, I don't even care if you've made tens of thousands of dollars on those 11 winners…
Just give us a call to let us know, and I'll cover whatever you paid to upgrade to an All Access Pass.
Because a promise is a promise after all.
Let's face it, if I wasn't 100% positive Nathan and J.R. could deliver that many winning trades…
I would never shout it from the rooftops.
I couldn't afford to!
Because 25 open slots at $3,900 would cost me nearly $100,000…
And I really don't have the stomach to think about giving up all the recurring revenue from my best customers, too.
So my team's top priority is — and always will be — to deliver you world-class investing opportunities.
And I guarantee we'll do that.
That's why claiming either of my guarantees is as simple as calling (or emailing) our All Access Pass concierge team. No questions asked. No hassles.
To sum it up — when you upgrade to an All Access Pass now, you'll get $9,398 worth of financial research for free (based on our current line-up)…
Not just for one year.
But every year.
For the rest of your life.
And you'll only pay a ONE-TIME fee (plus a small annual maintenance fee starting on your one-year anniversary).
One that will be reduced by any open subscriptions you may have.
We can only accept 25 people today.
It won't take long to fill those slots.
Time is of the essence.
You could literally be on the road to experiencing a lifetime of profit opportunities as early as tomorrow morning.
The right choice… is yours to make.
To your investing success,
Jeff Little
Publisher
StreetAuthority
P.S. Remember, when you join you're covered by two iron-clad guarantees.
Guarantee #1 gives you 30 full days to try out everything an All Access Pass will unlock for you. If at any time during this 30-day window you don't believe that the All Access Pass is right for you, simply let any one of our concierges know.
And they will promptly refund every dollar you paid.
Guarantee #2 puts me on the hook for your entire membership fee.
If we don't give you the opportunity to take part in 12 double and triple-digit winners in the next year — just say the word and I'll cover your entire membership fee.