Dear Reader,
Take a look at this chart.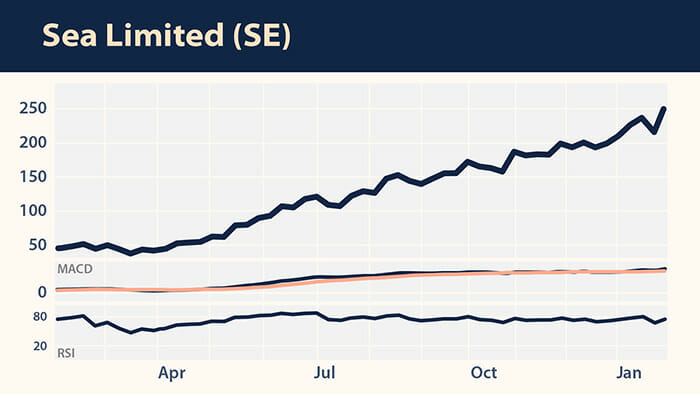 Can you spot the anomaly that launched Sea Limited's share price over 331% in 8 months?
If you're like 99% of investors out there…
You probably can't.
In fact, you've probably spent your life sleepwalking past triple-digit opportunities just like it.
But what if you could make up to 4X your money…
Not just once…
But up to 3 separate times…
Simply by tapping into this obscure anomaly.
Sounds incredible right?
Well, I've helped a small group of regular Americans do exactly that…
Like a fast 5-month 183% gain when I spotted the "Alpha Anomaly" on Enphase Energy…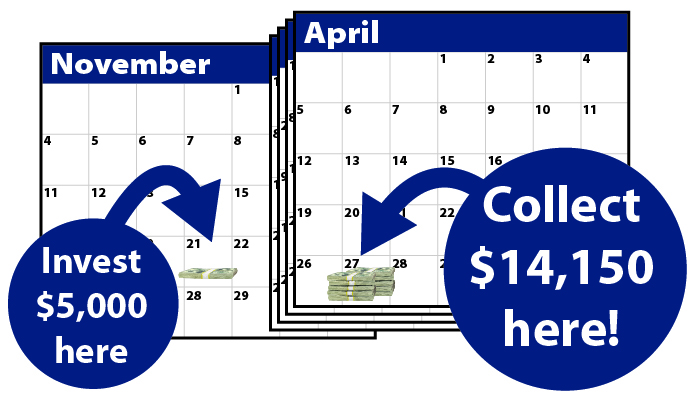 A solid 12-month 242% profit when it appeared on BitAuto…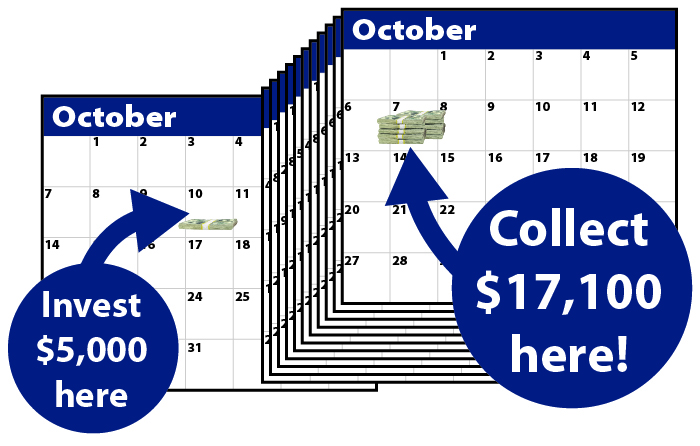 Or a supersized 7-month 331% opportunity we're currently sitting on with Sea Limited…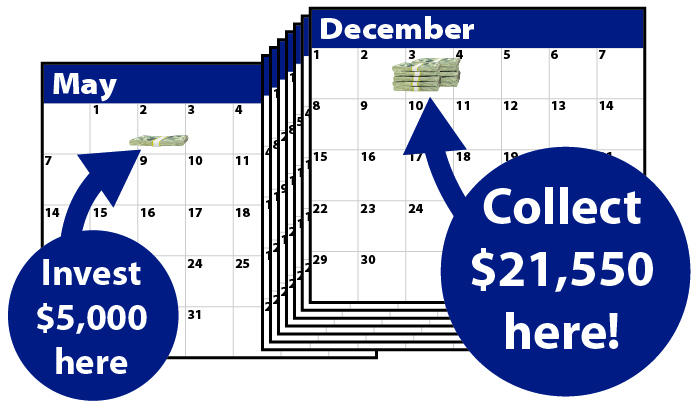 It's hard to blame anyone for missing these opportunities.
After all…
On the surface, there's not a single thing that would hint at the massive profits that were about to come.

Unless you have a tool that probes deeper…
One that gets you in at the near-perfect time…
And just as importantly, one that nails the exits…
Getting you out at a precise moment for MAXIMUM PROFIT.
It's how I was able to achieve an overall gain of 248.4% across all my closed trades in 2020. 
In fact, my average return (which included the rare "loser") blew some of the best hedge funds out of the water…
Our internal audit proves I beat investing legend Ray Dalio's Bridgewater Associates – the world's largest hedge-fund with $148 billion in assets…
Billionaire hedge fund manager John Overdeck's Two Sigma Investments…
And even British billionaire, David Harding's Winton hedge fund.
The crazy part is…
I'm doing it ALL right here from my home in Boise, Idaho…
Over 2,483 miles from Wall Street.
And it's all thanks to an odd "blip" I discovered in the markets…
Something I call the "Alpha Anomaly."
Simply put, whenever the "Alpha Anomaly" strikes, big profits follow.
On October 2018 the "Alpha Anomaly" struck fintech stock Square (SQ)…
Sending the stock on a huge 200% tear…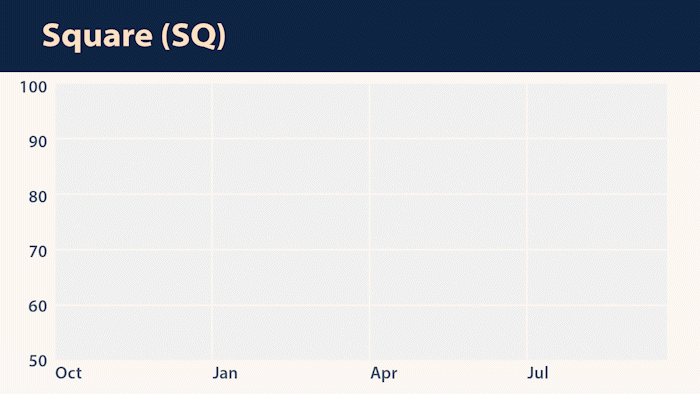 And then we had gaming developer Gravity (GRVY)…
The "Alpha Anomaly" appeared…
And 11 months later it was up a massive 499%.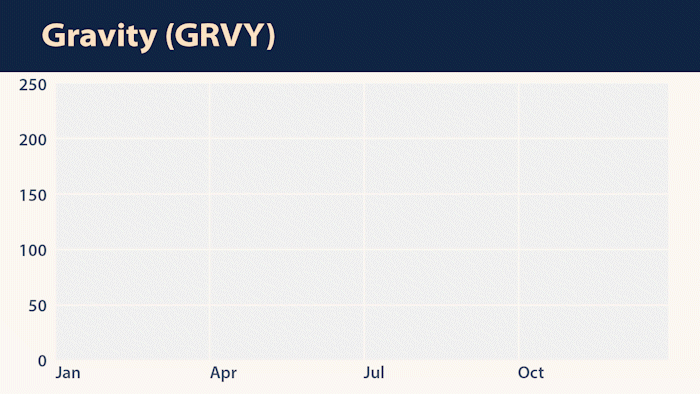 And how about Westmoreland Coal (WLB)…
The "Alpha Anomaly" appeared…
And 10 months later it delivered well-positioned investors a 135% profit windfall.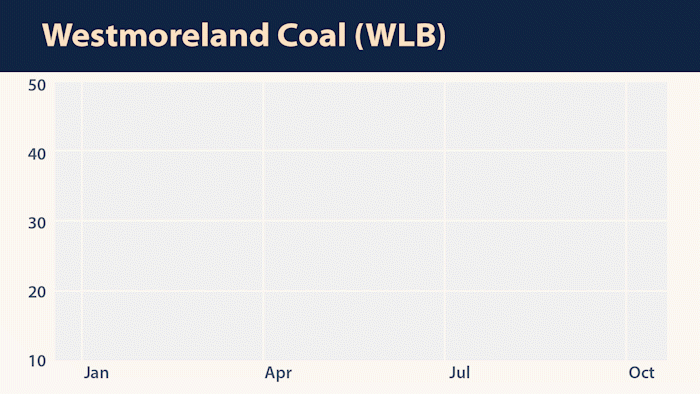 This phenomenon is so predictable that each time it appears, profits nearly always follow…
Sometimes in a matter weeks.
It's so powerful it pinpointed 6 stocks that surged by triple-digits in 2020 alone…
And so life-changing that some everyday investors are using it to collect windfalls of up to $775,000.
Like retiree Raymond D. from Tennessee – among the first to learn about the "Alpha Anomaly" – who grabbed over $100,000.
Or salesman James H. from Texas who tapped into the "Alpha Anomaly" to collect realized gains of $40,000.
And here's one of the most recent messages I received from a regular investor who follows my work…

Now remember, these results are exceptional… and past performance doesn't guarantee future results…
But I'm sharing them to show you that they ARE possible for ordinary people…
Just like you.
And in the next few minutes I'll reveal the simple 3-step process that makes exploiting this anomaly possible…
One that anyone with an internet connection and a regular brokerage account can follow…
And one that could soon have you enjoying gains of 183%, 242%, even 331% or more.
The types of gains once reserved for the Wall Street elite.
You see, it was the "Alpha Anomaly" that helped ignite the careers of billionaire investors like George Soros and Carl Icahn…
It took their net worth from the tens of millions in the '70s…
To over $200 million by 1981.
Today, that number sits at over $24.9 billion.
And when the markets went digital after 2000…
It let top quant hedge funds string together YEARS of undefeated runs…
Whether that's Renaissance Capital – who Bloomberg called a "money-making machine like no other" and a firm that went 20 years without a single annual loss…
Virtu Financial, which made money in 1,237 out of 1,238 trading days…
Or the quant hedge-fund Tradebot, which tapped into the "Alpha Anomaly" to go 4 years without a single day of trading losses.
In fact, Nobel Prize winning economist Eugene Fama called this phenomenon his "premier unexplained anomaly."
In other words…
He can't explain how investors who tap into this "glitch" REPEATEDLY beat the market.
And the best part?
According to research conducted by business and fintech Professor Bruce Vanstone, when you tap into the "Alpha Anomaly"…
Your increased potential rewards DO NOT come with increased investment risk.
The answer is simple…
The "little guy" doesn't have a billion-dollar trading account…
He doesn't have access to supercomputers that rival anything NASA uses…
And he can't compete in a system designed to stack the deck against him.
You see, over the last 2 decades, hedge-funds and their quant-based algorithms haven't simply impacted the markets…
They have DOMINATED them.
While 99% of regular investors hadn't even heard of the "Alpha Anomaly"…
The few that did, stood no chance against the billion-dollar hedge fund algorithms built specifically to pinpoint – and profit from – this moneymaking phenomenon.
To give you some idea of the processing power I'm talking about…
Bloomberg recently revealed that just one of these quant hedge-funds executes between 2.5 million and 3.5 million trades every day…
By some estimates, that's one trade every 79 MICROSECONDS!
Over 1,517 times faster than the blink of an eye.
And they were all possible thanks to the hedge fund's ability to pinpoint the "Alpha Anomaly"…
Every. Single. Trade.
Singling out the "Alpha Anomaly" is also how Virtu Financial raked in a mind-boggling $1.82 billion in trading income in just the third quarter of 2020!
This recent headline from The Economist sums it up nicely:

But it only gets worse…
Not only have these insanely well-equipped hedge funds grabbed the biggest gains for themselves…
They've destroyed opportunities for regular folks to make a profit investing.
A 2020 study by the Financial Conduct Authority – an independent regulatory body – made headlines in financial circles…
It found that by tapping into the "Alpha Anomaly"…
Quant hedge-funds and high-frequency traders (HFTs) are cheating regular investors out of $5 BILLION…every year!
In short, they've got this loophole…
They're using it to rake in OBSCENE amounts of money…
And only they have access to the tools, money, and power to do it.
It's not fair.
Worse still, with each day that passes…
Regular Americans like you have fewer and fewer options out there to level the playing field…
At best they can only hope to keep up with S&P 500.
But there is a little-known way for you to get rich the same way Wall Street does…
Enough to transform a $10,000 outlay into a $43,100 payday.
And what it comes down to…
Is tapping into the "Alpha Anomaly."
You see, a company's share price is always tied to its value…
But once in a while a divergence occurs…
A glitch in the "matrix"…
A disturbance in the "force"…
A powerful market anomaly that sends ripples across its sector of the financial universe…
And if you're able to spot these anomalies as they leave their footprints…
And tap into those stocks at that precise point in time…
Then you could put yourself on a path to mind-bending profits.
Or as we say in the industry – "market-beating alpha."
Simply put…
Whether you have an $80 company trading for $60…
A $20 stock trading for $10…
Or a $5 company trading for $1…
It is INEVITABLE that its share price will rise to meet its value.
The problem was that, before today, you couldn't spot these anomalies by looking at just a stock's share price…
Not by its trading volume…
And not with any other market indicator you can think of.
But now, regular Americans can access a proprietary system that pinpoints these opportunities with surgical precision…
Getting in right as a stock explodes…
Like when Blackline (BL) landed on my system's radar and went on to deliver a lightning-fast peak gain of 31%… in just over 30 days!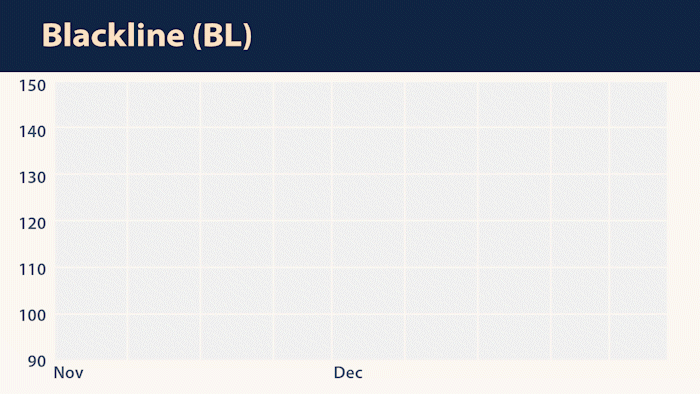 Peak gains of 237% on DocuSign (DOCU) in 6 months…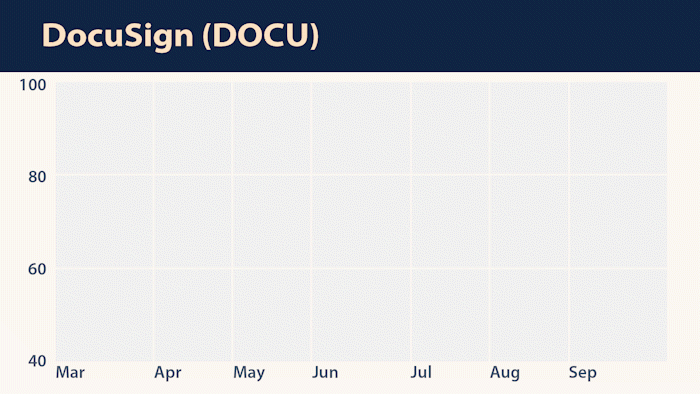 Or an equally impressive 110% on Amkor Technology (AMKR) in only 4 months!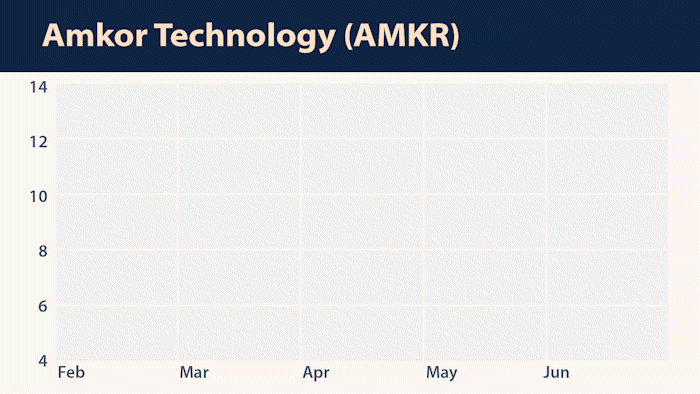 Just $10,000 invested in those 3 stocks could have paid out $37,800 in pure profit…
That's enough to take MULTIPLE first-class trips to the Caribbean every year…
Splurge guilt-free on those jet-skis you've had your eye on…
Or even buy yourself a 2020 Cadillac CT5 Premium…
Just imagine waking up tomorrow with one of those parked in your garage!
And as I'll reveal to you in the next few minutes…
Over 99% of so-called experts were NOWHERE near picking up those 3 stocks…
Despite the immense processing power their algorithms possess.
Remember, I don't have any high-level Wall Street connections…
And I don't have the obnoxious level of wealth that could give me access to them.
But with my proprietary system…
I don't need to.
I'm taking profits in a way these guys aren't even seeing.
The quant hedge funds are busy exploiting the "Alpha Anomaly" on a micro-second level…
Using their billions in assets to place tens of millions of trades PER DAY…
And looking to make INSTANT money.
While the longer-term opportunities…
The ones made over the course of a few weeks or months…
And the ones accessible to regular investors EVERYWHERE…
Have virtually no competition.
The hedge funds are simply too impatient to wait "that long" to make money.
In other words…
They DON'T CARE about the opportunity to make 102% in 4 months, like I did on Amkor.
Which means we're not fighting them for the chance to make a penny over 1,000 times a second.
It's why I was able to achieve an overall gain of 248.4% across all my closed trades in 2020.
And it's how my proprietary system pinpointed 6 stocks that went on to surge by triple-digits in 2020 alone.
Things aren't slowing down this year either…
Because it pinpointed another anomaly in January and that stock jumped 133%.
You don't get those kinds of profit opportunities from bloated stocks like Berkshire Hathaway, Facebook, or Microsoft…
And you definitely don't get them from passive investments in an ETF.
If you want to make outsized returns…
Life-changing money…
You need to ACTIVELY hunt down stocks set for storybook gains.
And you need an unbeatable edge…
One that give you the ability to pinpoint the "Alpha Anomaly" over and over again.
My proprietary system is that edge.
Don't just take my word for it…
The proof is in the profits…
Michigan resident James W. made over $40,000 with my system and told me:

George H. from Kenner, Louisiana wrote:

And here is a recent message from Indiana resident Malcom P.:

Extraordinary results to be sure…
And it's worth pointing out again that I can't promise you'll see the same size profits.
But I'm sharing them with you for a reason…
I want you to see, in the words of people that are very likely just like you…
That this opportunity isn't simply about paying off your debts.
With those type of returns…
The opportunity I'm laying out for you today is about FINALLY being able to afford the things you want in life.
Like playing a round of golf at the exclusive Augusta National Golf Club in Georgia…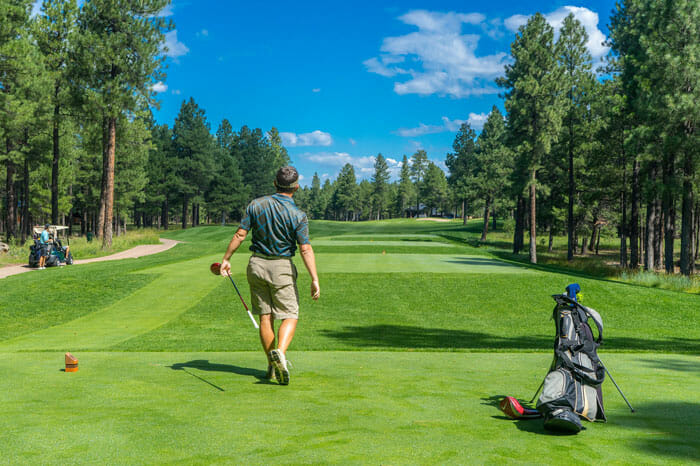 Fly fishing for trout at the Bighorn River in Montana…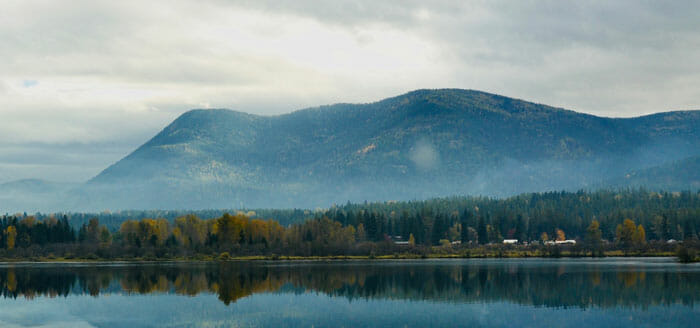 And sipping champagne with your wife at the top of the Eiffel Tower in Paris.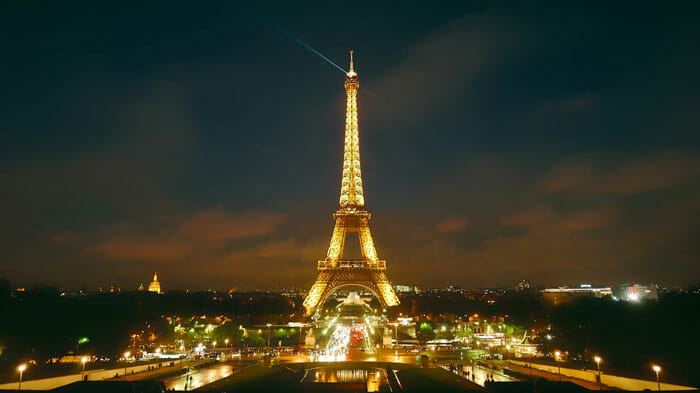 Even more amazing is that the little guy is NOT the patsy at the table!
For once…
YOU get to be the winner…
You'll get a shot at taking your share…
Because once you tap into the "Alpha Anomaly"…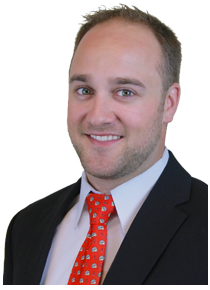 Hi, my name is J. R. Butts.
I'm the Chief Investment Strategist here at StreetAuthority.
For over a decade I've been involved in the world of investments and international banking.
I've worked at billion-dollar financial institutions…
Managed tens of millions of dollars in assets…
And helped thousands of high-net-worth clients across the U.S. retire rich.
But even though I made my reputation in high finance…
I got tired of making the rich even richer.
You see, I had made my money…
And I had all the free time in the world.
I stayed at 5-Star, 5-Diamond hotels from the Broadmoor in Colorado Springs…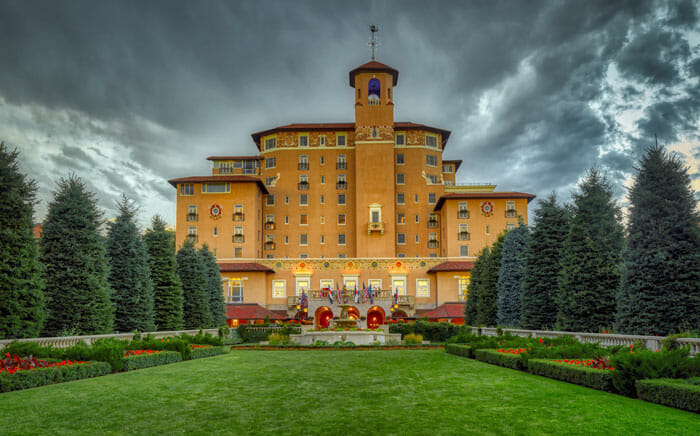 To the Waldorf Astoria in New York…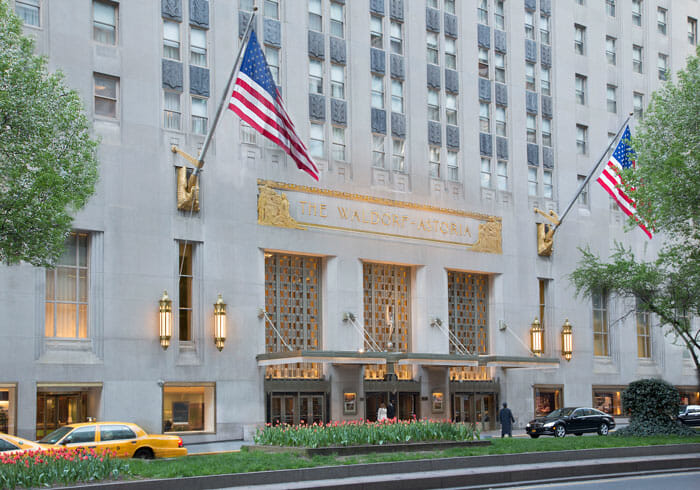 I enjoyed luxury resorts in Switzerland…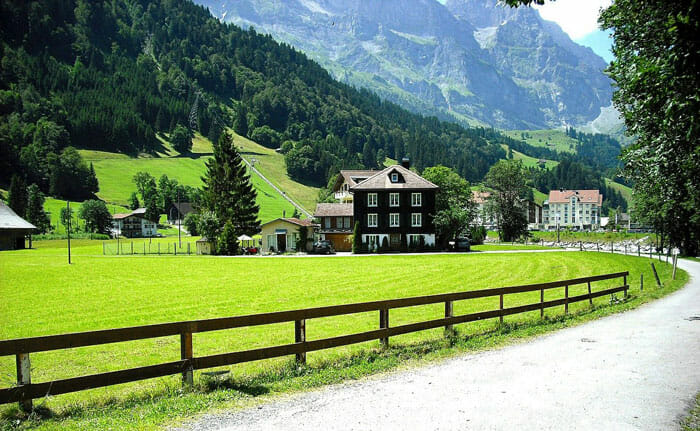 And even took 18-day raft trips through the Grand Canyon.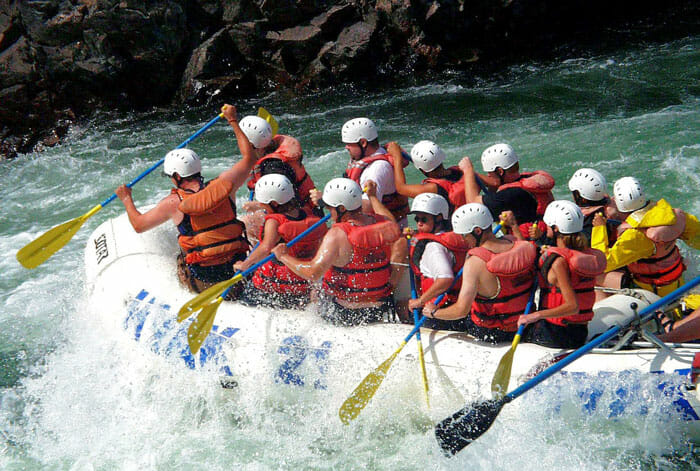 But I didn't enter this business to rub elbows with the rich and famous…
Flaunt my wealth…
And claw my way to the absolute peak of the corporate ladder.
I wanted to leave a legacy.
And help regular folks like you enjoy the same lifestyle once reserved for Wall Street fat cats.
That's why I'm up every morning at 6 a.m…
And spend every waking second laser-focused on the markets.
I'm always on the lookout for an edge…
A way that lets me deliver life-changing gains… directly to your front doorstep.
And by spotting, exploiting, and profiting from the "Alpha Anomaly"…
I'm able to get the lucrative rewards to you faster than ever before.
Take a look at what played out with financial technology company named Square (SQ) in October of 2018…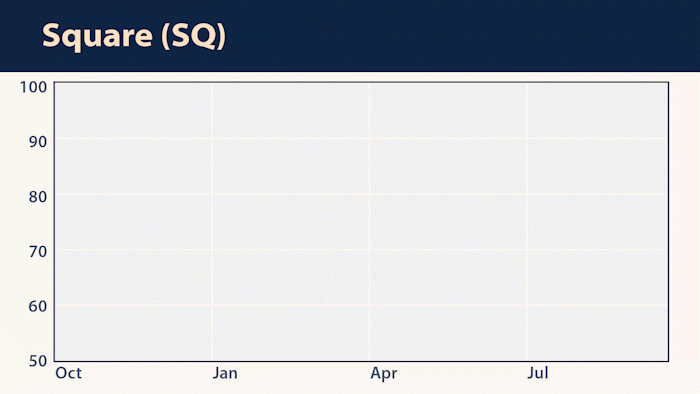 Back then it was a rarely-mentioned stock flying under the radar of most investors…
But once the "Alpha Anomaly" appeared it went on a run of 200% in 12 short months…
More recently the "Alpha Anomaly" showed up with the gaming company, Gravity's (GRVY).
At the time, few thought this stock had what it took for a stratospheric surge…
In fact, over 99% of "experts" out there slept on this South Korean powerhouse…
And the result?
Well, see for yourself…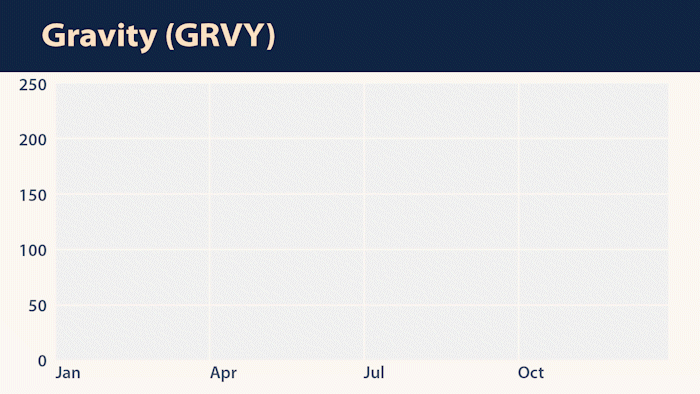 A 499% spike in just 11 months.
But those numbers pale in comparison to today's opportunity.
And my system is the only way I'm aware of to not just capture what's ahead…
But push the results into OVERDRIVE.
I call my system the "Alpha Stock Sonar"…
Let me explain…
Have you ever noticed how some stocks do nothing for months and even years on end?
They trade sideways and might even drop a little…
Then one day… BOOM!!
They take off on runs of 39%, 77%, and even up 99% in a matter of weeks….
Heck, sometimes they even create double-your-money opportunities in under a month…
With no big announcements…
No earnings reports…
And no major news events around the globe.
Well, I wanted to find out why.
And it was inside the building you see below that I stumbled onto something BIG…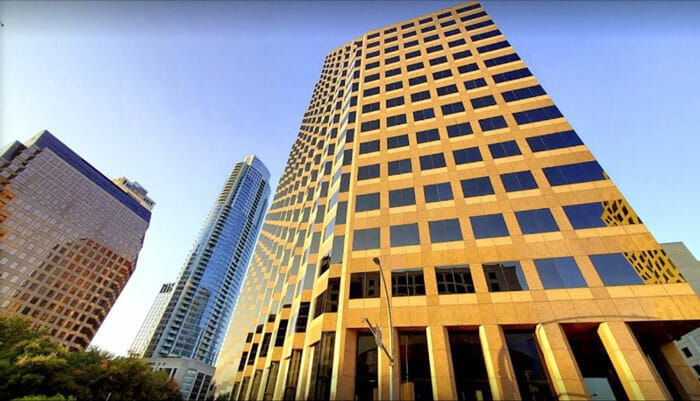 I can't disclose the name of this multi-billion-dollar asset management firm for confidentiality reasons…
But in the 2.5 years I worked at this institution…
I caught a glimpse of the cutting-edge tech that powered their market-crushing trades.
I watched. I studied. And I witnessed firsthand the importance of their proprietary algorithms.
The secret behind their consistent winning edge if you will.
But there was one problem…
Without a $10 million dollar bank roll, everyday folks could never profit from this secret edge.
I had to find a way to deliver the same "Wall Street" performance at "Main Street" prices…
And hand regular investors crystal clear signals that let them nail their entries and nail their exits.
So, I dug deep into the Nasdaq, Dow, and S&P 500…
Deeper than anyone I've ever met…
And after countless hours spent back-testing over 100 fundamental and technical parameters including:
Trend and moving averages
Momentum shifts
Return on invested capital
Return on equity
Stochastic metrics
Regression analysis
EV/EBIDTA
After poring through decades worth of returns from over 6,500 stocks…
And after running each one through dozens of data algorithms…
I finally broke through.
I discovered a way to profit from the "Alpha Anomaly" and outpace the S&P 500 by over 81% in just an 8-year period.
In fact, in the last 2 years alone my system delivered a shot at 28 double and triple-digit trade opportunities worth 1,258%…
And most recently it's been firing on all cylinders.
Earlier this year the Alpha Stock Sonar gave my readers a shot at a 331% return on Sea Limited (SE)…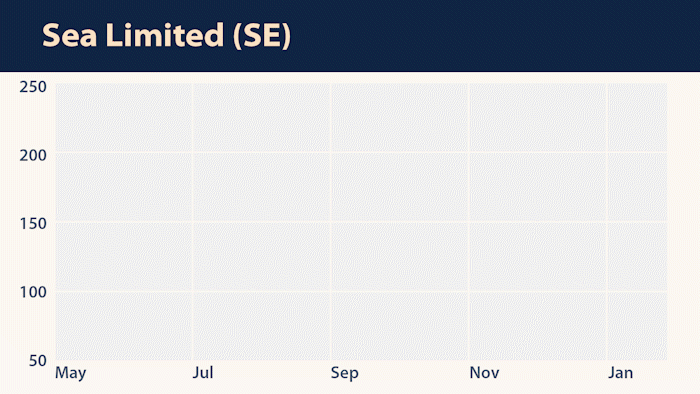 In just 7 months!
All because it spotted the "Alpha Anomaly" with precision-perfect timing.
Not only did most "experts" get this one wrong…
Mainstream financial sites issued apologies months later for calling Sea a bad investment…
Meanwhile, investors who followed my call had the chance to turn a $10,000 bet into $43,100…
Or a sizable $25,000 stake into a $107,750 score…
All from just 3 minutes, 2 mouse clicks, and 1 stock.
And how about Amkor Technology (AMKR) – a semiconductor manufacturer out of Arizona…
Here was another stock going nowhere for years on end…
But once the Alpha Stock Sonar spotted the anomaly…
I issued in instant alert…
And 4 months later we were sitting on a foolproof 102% gain.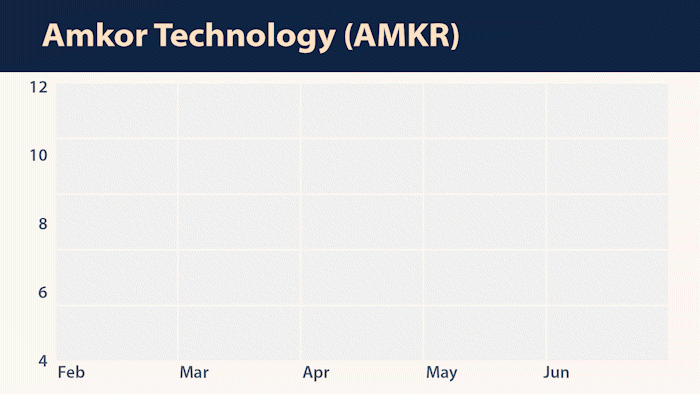 That's enough to DOUBLE your money in a matter of months.
Handing you the type of returns it takes most folks over 7 years to earn.
And finally take a look at Crowdstrike (CRWD)…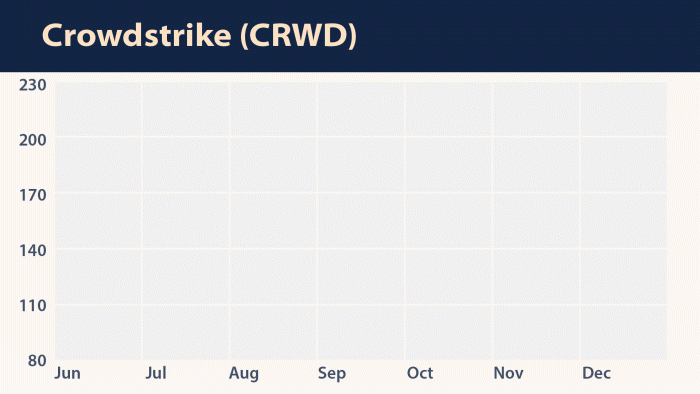 The "Alpha Anomaly" appeared…
My Alpha Stock Sonar spotted it…
And just 7 months later it was already up a huge 140%.
That one trade alone could've netted you a 5-figure profit of up to $69,500…
Enough to splurge on a nice Porsche Carrera and zoom past staring, jealous crowds.
And what's even better…
In 2021 you could have a shot at collecting the fastest money you've ever made in your life.
Case in point – tech stock Blackline (BL)…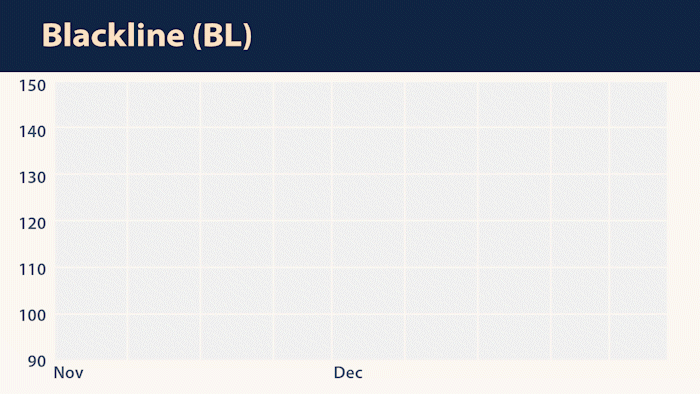 The Alpha Stock Sonar spotted the imbalance between price and value in November 2020…
And 4 weeks later share price was up 31%.
Same story with Digital Turbine (APPS)…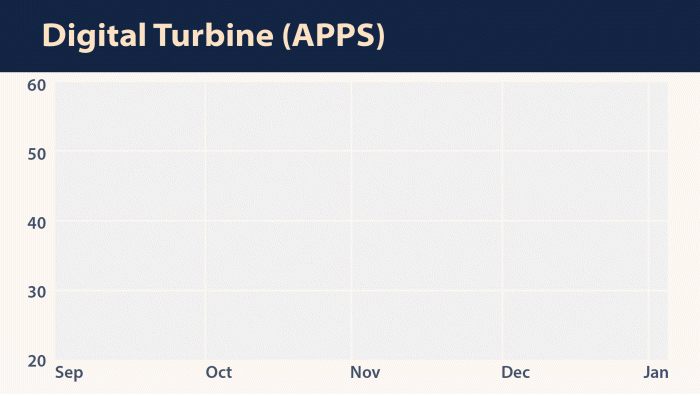 Once my system spotted the "Alpha Anomaly" in September 2020…
I knew this stock was poised for storybook gains.
And just 7 weeks later the stock was up huge – 154% to be exact.
And how about when the "Alpha Anomaly" appeared with Nokia (NOK)?
My system zeroed in with surgical precision…
And you probably know what happened next…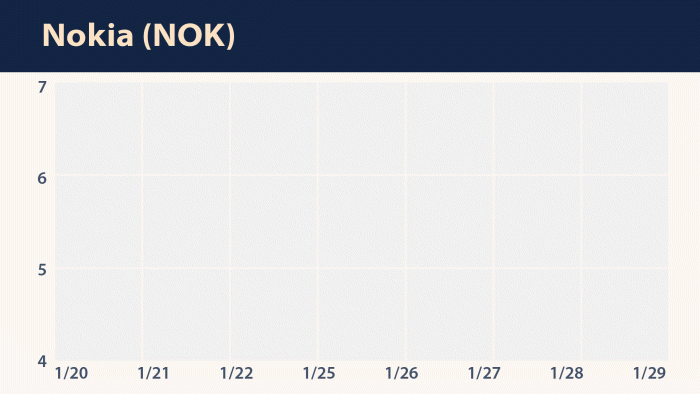 In the space of just 5 days Nokia exploded an eye-popping 132%.
Getting in when the anomaly appeared in each of these stocks, and getting out at their peak, could have turned a $20,000 stake into $63,400 of profit.
Even just a few years of those types of returns and you could amass generational wealth…
And the consistent opportunities my Alpha Stock Sonar spits out could soon have you setting up a trust fund for your kids, your grandkids, and maybe even their grandkids.
That's because the Alpha Stock Sonar is the only system, I know of that TRULY levels the playing field…
Letting the little guy exploit the same anomaly the hedge funds used to make their billions.
And in the past year…
Just look back to March 2020…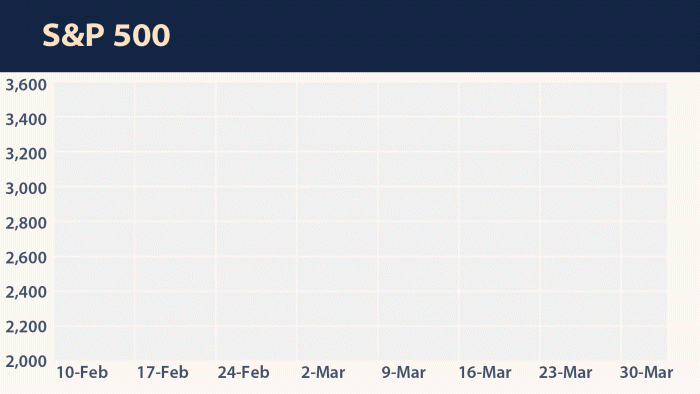 The S&P 500 had plunged 33.9% during the worst of the Covid-19 shutdown…
Money managers and finance "experts" were freaking out about the market…
But amazingly – it was at this time that the Alpha Stock Sonar spotted the "Alpha Anomaly" and lit up for DocuSign (DOCU)…
A little-known start-up out of San Francisco…
Which meant a triple-digit surge was likely right around the corner.
Something you wouldn't have known if you only had access to mainstream investing sources.
Finance site Seeking Alpha said it was "not the best deal in town"…
And Jim Cramer even went live on CNBC and told viewers to exit DocuSign stock…
But here is the message I sent members on March 19, 2020…
A full 4 days before the S&P 500 touched its bottom for the year…

By the time mainstream outlets like Yahoo Finance sang its praises nearly 3 months later…
It had already surged 111%…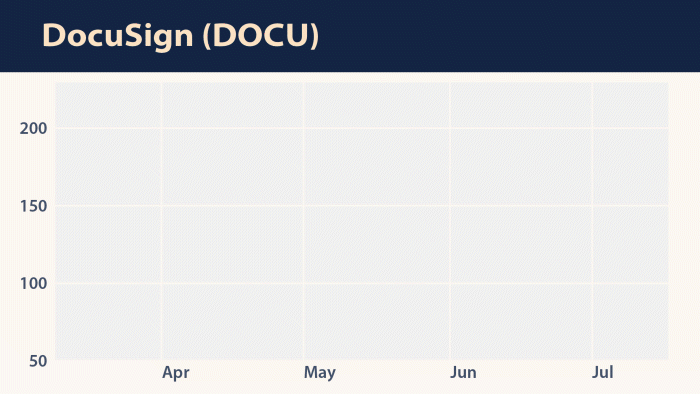 And it didn't show any signs of slowing down, surging to a a 166% gain just a few weeks later.
Which means investors could have more than doubled their money in just 4 months!
Giving them the opportunity to turn $10,000 into $26,600…
Or $50,000 into $133,000.
A small fortune that could cover your medical bills…
Pay off your mortgage…
And help put your kids through an Ivy League school the likes of Columbia, Cornell, or Harvard.
Isn't that amazing to think about?
And it's all because you'd have a way to tap into the "Alpha Anomaly."
Now here's what played out with tech start-up Five9 (FIVN)…
Remember what I said before…
Once the "Alpha Anomaly" appears…
The opportunity to collect a small fortune becomes almost INEVITABLE.
So, when the Alpha Stock Sonar spotted the "Alpha Anomaly" on April 3…
I sent out my recommendation and told members to get into position.
Within days Five9 kicked off a non-stop parabolic surge…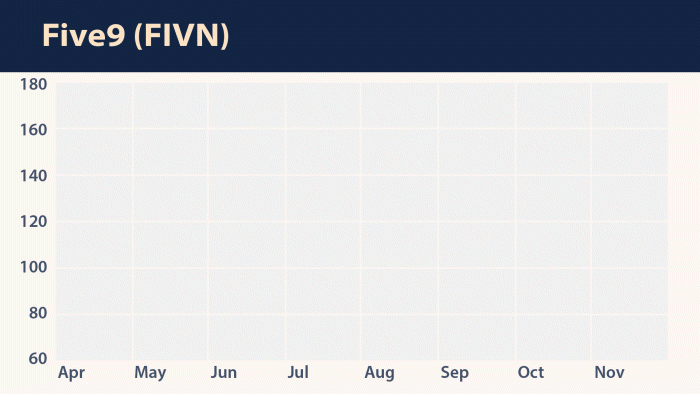 And just 7 months later we closed out of Five9, handing investors who followed my recommendation a quick 91%.
Again, there was NOTHING I am aware of that could have tipped you off to this huge run.
No earnings reports… no news events… and no announcements.
Unless you had a way to tap into the "Alpha Anomaly"…
Enter a stock at the EXACT moment it's set to take off…
And potentially transform a $10,000 grubstake into a rock-solid $19,100…
All within the span of less than a year.
Look, if I spotted this glitch in a stock's price once, it would be an outlier.
Twice, it would be a fluke.
But the fact than in the past 2 years alone I used it to give members a shot at 28 double and triple-digit trade opportunities worth 1,258%…
Well, it's simply undeniable that the Alpha Stock Sonar works.
Not long ago my system spotted another "Alpha Anomaly"…
This time for Cardlytics (CDLX) – an online advertising platform…
Which meant a money-making move was right around the corner.
Again, many mainstream outlets and "experts" weren't just ignoring this stock…
They were flat out WRONG about it.
And their loss was our gain…
I sent an alert out the moment the "Alpha Anomaly" went off… and readers who followed my recommendations had the chance to collect a quick 32% gain…
In just under 2 months.
And that's after we'd already collected 120% on CDLX just a few months before that.
Some people can go their entire lives without seeing a gain good enough to turn $10,000 into $22,000…
Let alone the chance to collect another double digit return on the same stock.
Yet thanks to the Alpha Stock Sonar, I saw it all in under a year.
Pretty incredible, right?
You just sit back…
Let the system spot the anomaly…
And collect big money rewards on a silver platter.
I don't blame you.
But here's the thing…
It's NOT your fault.
As far as I know, most solutions out there are BLIND to the fact that this is NOT a level playing field.
If you're not exploiting the "Alpha Anomaly," you're going head-to-head against hedge funds who control 90% of ALL trading.
And the fact is, trying to go up against them directly is a losing bet.
Its why individual investors underperform the market by 30%…
DESPITE having more processing power on their smartphones than what some supercomputers had 20 years ago.
And as financial investigative journalist Michael Lewis revealed in a shocking expose…
Brokers and exchanges are being paid to make sure the deck is ALWAYS stacked against you.
But exploiting the SAME anomaly they do changes EVERYTHING…
Why?
Because the "Alpha Anomaly" is like a tidal wave that surges through the markets…
Those who can tap into it will ride the wave and prosper…
Those who can't will miss out on what could be the EASIEST way to reach financial freedom.
And that's why I'm stepping forward…
To make sure regular folks across our country have a shot at radically changing their financial future.
Because with today's opportunity…
And what's even better, the payouts roll in at a rate that is astonishing.
Just look what played out for us in January 2019…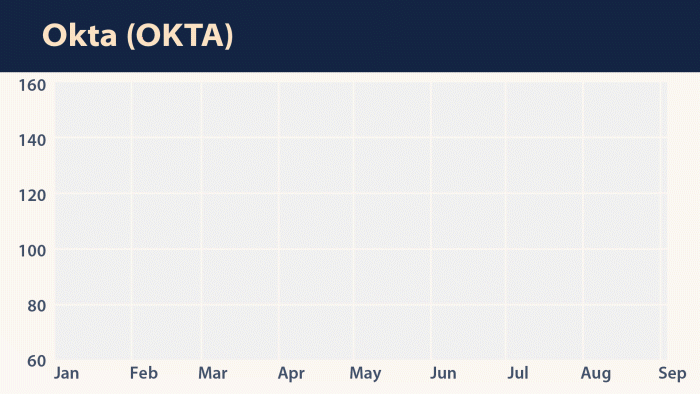 The Alpha Stock Sonar spotted the "Anomaly" in Okta (OKTA)…
Letting me know that a massive move was in the works…
And if you had followed my simple instructions and placed a trade for, say, 1,000 shares, you'd have made a total return of $109,257.
Just 11 days later the Alpha Stock Sonar zeroed in on another "Anomaly" …
This time, for CyberArk Software (CYBR)…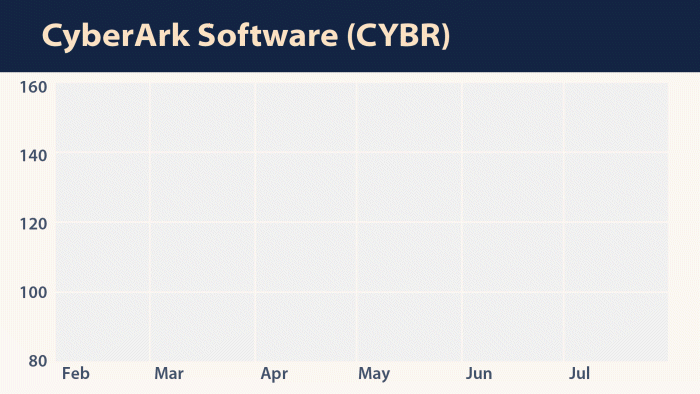 Again, a simple stake of 1,000 shares would have netted you $123,179.
And just 2 weeks later there was Shopify (SHOP)…
The Alpha Stock Sonar spotted the move, and by now you get the picture…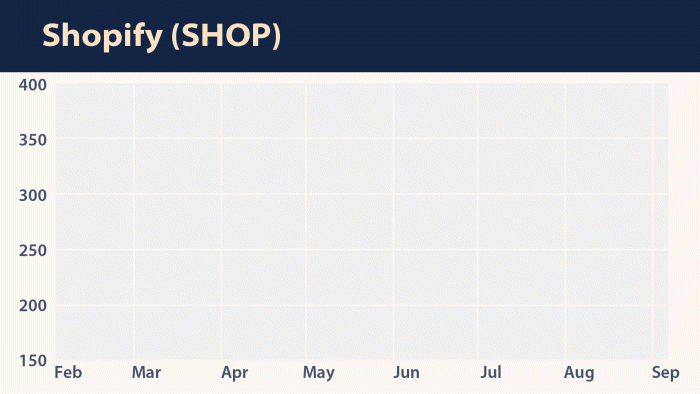 Had you ponied up the money for 1,000 shares you'd have been rewarded with $347,501.
In other words…
Just 3 simple trades placed in the space of 4 weeks could've had you sitting on a mountain of cash totaling $579,937.
Keep in mind that not every trade we make turns out this well…
So you should NEVER risk more than you can afford to lose.
But to be clear…
My Alpha Stock Sonar helps pinpoint the type of profit opportunities that transforms lives.
Whether that's chartering a yacht and cruising the turquoise waters of the Virgin Islands…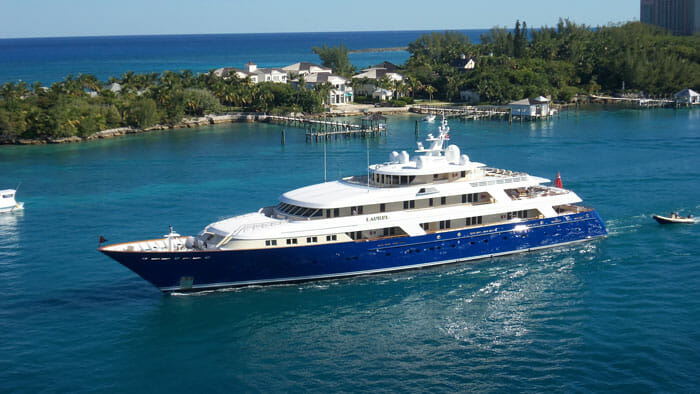 Lounging on a Costa Rican beach with your wife watching the sun set over the Pacific…
Or something even more extravagant.
With the Alpha Stock Sonar in your trading arsenal…
You won't spend your mornings glued to market news.
You won't spend hours scrolling through your trading app.
And you won't spend your free time setting up charting indicators (who has time for that?!).
ALL the heavy leg work has been done for you.
Virtually anyone can do this.
All you need to do is…
Wait for the "Alpha Anomaly" to appear.
Act on my recommendation with 1 simple trade.
Cash out with a potentially HUGE profit when it's time to sell.
I keep things super-simple…
And to the point.
So, you ALWAYS know what to do next.
In fact, because you're in position BEFORE almost anyone else…
And my system does it with deceptive simplicity.
By spotting a massive gap between value and price…
BEFORE the rest of the market catches on.
Just like a sonar uses soundwaves to spot hidden underwater objects…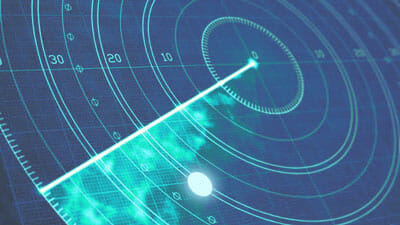 My sonar exposes the "Alpha Anomaly"…
And pinpoints overlooked stocks that could double or even triple your money – FAST!
Without getting into the complex details…
Let me break down the 2 triggers that give the sonar its market-beating edge…
Triggers that have been scientifically proven to not only sidestep market crashes…
But directly take advantage of the "Alpha Anomaly"…
And outpace the S&P 500 by over 81%.
The first of these triggers is cash flow…
Many investors are already familiar with cash flow. But they may not realize just how important it is in relation to successful investing.
You see, cash flow is the only figure that a can't be fudged with fancy accounting tricks.
All other figures that a company reports can be manipulated.
A company can inflate its earnings… report misleading revenue… but they can't fudge the money they use to buy new factories, pour into R&D, or deliver back to investors through dividends and share buybacks.
Cash flow is so important to a predicting a company's success, it has been referred to as Warren Buffett's secret sauce…
Bloomberg called cash flow one of the most critical "considerations when investing" …
And here's what Jeff Bezos, one of the world's richest men, recently said: "Investors should focus on cash flow…"
But cash flow by itself doesn't mean a stock will jump RIGHT NOW…
Only that it will occur sometime in the future.
You could be left holding a stock for MONTHS that goes absolutely NOWHERE…
Missing out on countless OTHER opportunities to double or even triple your money.
And that's where my second trigger comes in – one I've called the "Thrust Factor"…
A key metric for measuring the speed of a stock's price change.
Now, most folks have never heard of this trigger because they simply don't have access to it.
It's not available on any stock charts…
It's not covered by other mainstream analysts…
And only top industry experts know its true value.
In fact, a breakthrough study by finance professors Gautam Kaul and Jennifer Conrad in The Review of Financial Studies found it was the only trigger to work in ALL market conditions…
While an exhaustive study by investing legend, James O'Shaughnessy, found that over an 83-year period the "Thrust Factor" could have given investors 15X more money than the S&P.
To give you an idea of its precision-perfect timing, take a look at what played out with IBM…
The stock didn't move much one way or the other for years on end.
But once the "Thrust Factor" was triggered…
It exploded over 644%.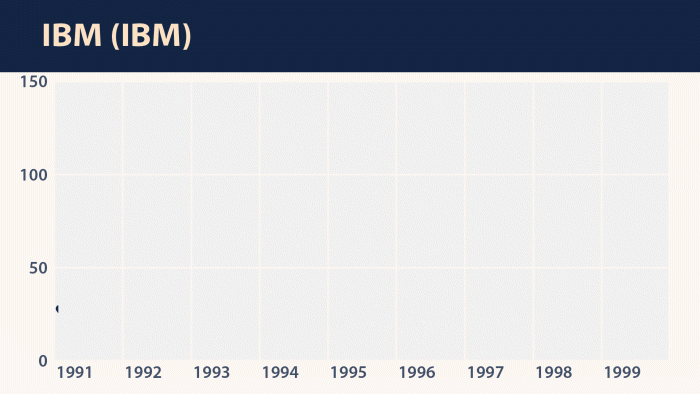 That's the type of opportunity that could have handed well-positioned investors a $37,200, $74,400, or even a $148,800 windfall.
The problem is that without considering cash flow…
The "Thrust Factor" could give off false alarms.
It's only when both triggers line up together that I get a big DOUBLE GREEN LIGHT that the "Alpha Anomaly" has taken hold…
Letting me know instantly a stock has a sky-high probability of unleashing a massive surge.
And that's when I make my move.
And while it may not get it right on every trade (after all, no strategy is perfect, and investing in the markets always carries risk)…
I've done everything in my power to stack the odds heavily in your favor.
In fact, out of the 35 closed trades in 2020…
The average return on my winning trades was 36.5%.
With many of those trades part of my "High-Roller Moonshots" – which offered my readers a shot at massive double and triple-digit returns.
And at least one putting members into position for a shot at a "4X-Your-Money" fortune!
And all of it done in the teeth of one of the biggest bear markets since the Great Depression.
In short…
Consider Lannett Company(LCI) – a little-known pharma the Alpha Stock Sonar recently spotted…
For years this stock bounced around at about $5 a share…
But once the cash flow and "Thrust Factor" triggers were hit…
It meant the "Alpha Anomaly" was in play…
I sent out my recommendation…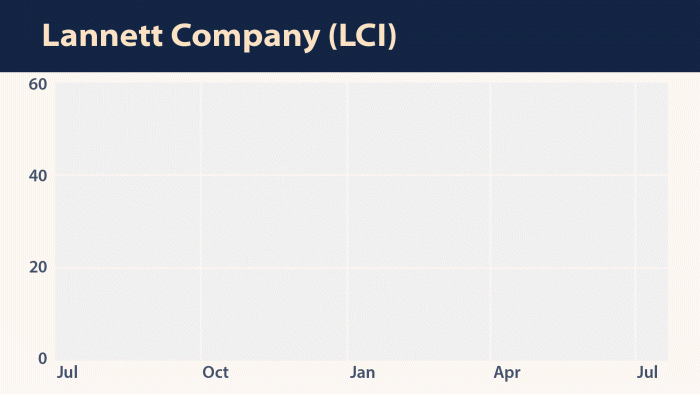 And 12 months later we cashed out for a 181% profit.
Had you placed a modest $10,000 trade…
You could have stuffed your pockets with an easy $28,100.
Enough to take a First-Class trip to Europe and spend a week cruising the Mediterranean.
All from only 3 minutes of work and 2 mouse clicks in your brokerage account.
I've gone to all the effort of making things so brain-dead simple…
So, YOU can quickly profit from the right stocks…
Without learning complicated trading strategies…
Without losing sleep over what tomorrow may bring…
And without leaving yourself at the mercy of the markets.
Best of all…
With the potential to push one breakthrough stock through the stratosphere.
In fact, this could be the biggest move of my entire investment career.
This stock hasn't just positioned itself at the forefront of the edge-computing megatrend…
It has completely smashed both triggers of the Alpha Stock Sonar…
Up 33% in only the last few weeks.
And I want to send you its name today…
Right now, in fact.
Because once it breaks past its all-time high and hits the front pages of Barron's, Bloomberg, and The Wall Street Journal…
The cat will be out of the bag…
And the opportunity for life-changing returns will be gone.
So that you don't miss out on even a nickel of the money-making opportunity ahead…
I've put together a time-sensitive report called…
"The 1 Stock That Could Hand You A "4X-Your-Money" Fortune In 2021"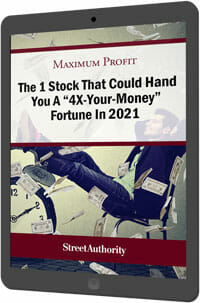 And I'd like to send it to you in the next few minutes.
Inside, I reveal the stock primed for a stratospheric surge in the year ahead.
The report will reveal the company details…
The ticker symbol…
And precise instructions on how to size your position and place your trade.
And if the past is any indication of the future…
There's no reason why this stock can't turn into another Sea Limited…
Which handed folks a 331% profit opportunity in only 8 months.
The Alpha Stock Sonar has confirmed its potential.
It's perfectly positioned for MASSIVE upside in the weeks and months ahead.
All you need to do is decide how much to invest.
And remember, the Alpha Stock Sonar isn't some one-hit wonder…
Once it's part of your trading arsenal…
You'll have the inside track on a virtually limitless number of targeted triple-digit wins.
And to prove it, I'm not going to just send you along on your merry way with 1 stock that could 4X your money in 2021…
I'll also send you a quick-start guide that hands you the rundown on how to harness the Alpha Stock Sonar's full potential…
"How To Tap Into The "Alpha Anomaly" For A Lifetime Of Potential Triple-Digit Wins"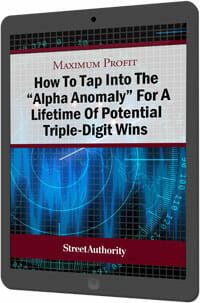 This simple action-plan hands you…
A blow-by-blow breakdown of the strategy powering the Alpha Stock Sonar…
How to ELIMINATE RISK and still outperform the S&P 500 by 3 to 1…
Plus, the secret to 2X, 3X, and even 4X profits in only 12 months.
The contents of this guide are the culmination of my decades-long investment career.
One that has seen me consistently outperform the Dow, Nasdaq, and S&P 500…
Collect proven and reliable profits of up to 499%…
And transform everyday folks from the 'have-nots' into the 'have-yachts.'
So, what I'm about to say next may surprise you…
I want to rush this guide AND the dossier to you – FREE!
All you need to do is sign up to my premium service – Maximum Profit.
Maximum Profitis the ONLY service that gives you access to the Alpha Stock Sonar…
My proprietary system that taps into the "Alpha Anomaly" with surgical precision.
The very same one that will give you the opportunity to personally profit from MULTIPLE double and triple-digit opportunities every year.
Here's just a small sample of some of the gains my readers have had the chance to collect thanks to the Alpha Stock Sonar:
120% on Cardlytics (CDLX)
60% on Amazon.com (AMZN)
89% on Shopify (SHOP)
64% on The Medicines Company (MDCO)
80% on DocuSign (DOCU)
66% on Roku (ROKU)
183% on Enphase Energy (ENPH)
You see, Maximum Profit was created with only one mission in mind…
To give regular folks the chance to collect the biggest gains in the shortest amount of time.
Maximum Profit isn't a service where I make predictions about what the market will do a year from now…
It's where I tell you what the market IS doing, and how to capitalize on it TODAY.
It's about helping you surgically extract massive profits…
As much as I enjoy the outsized returns my service delivers…
I get the MOST satisfaction from seeing the success it has brought my readers.
These are everyday people who come from all walks of life…
So, success means something different to each and every one of them…
For some, it means peace-of-mind in retirement…
Like Kevin G. from Turtle Lake who wrote:

And Pierre D. from Orlando who collected $40,000 and told me:

For others, it means a fool-proof way to cover bills, expenses, or anything life throws at you.
Like software engineer Cody F. who told me:

While Florida retiree Michael G. told me he used his gains to:

Regardless of what it means for you…
I want YOU to be our next success story.
Which is why I want you on the exclusive list of folks I notify whenever the "Alpha Anomaly" appears.
When that occurs, I send out my…
These are timely, actionable, and instant updates with direct instructions on how to place your trade…
Plus, a calculation on the stock's potential to deliver maximum profit.
Then, once we've tapped into the "Alpha Anomaly"…
And rode the wave as far as we could…
I send out another update letting you know it's time to take profits off the table.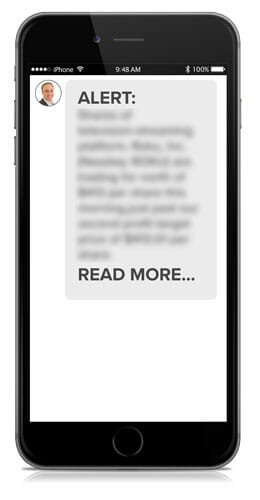 These step-by-step instructions break everything down in clear-as-day detail…
So, you ALWAYS know what to do next.
Remember, these are fast-moving trades that have the potential to deliver lightning quick gains of $26,500, $43,100 and even a huge $59,900…
However, there is one catch to this invitation…
I'm not trying to put my insights into everyone's hands.
Which means I do NOT want my ideas going mainstream.
I've worked too hard and too long on the Alpha Stock Sonar to share it with everyone…
Just think about it…
If everyone knows about this secret, we could lose our advantage tomorrow.
And I'm not the only one saying it…
Here's what finance professor G. W. Schwert from the University of Rochester said:
"After they are documented and analyzed in the academic literature, [market-beating strategies] often seem to disappear…"
In other words…
Once it goes public, everyone "gets in on the action"…
And our market-beating edge is lost.
I'm not willing to risk that happening.
Which is why I can only open the doors to 100 new memberstoday…
First come, first served.
And since this invitation is going out to hundreds of thousands of investors…
I expect the spots to fill up screamingly fast.
Remember, one of my latest picks – Sea Limited – rocketed 331% in just 8 months…
Have you ever QUADRUPLED a $5K, $10K, or even a $20K investment, in under a year?
How much would access to profits of that caliber be worth to you?
Before you answer…
Consider that if you put a mere $1,000 into the 7 winning trades I've delivered over the past few months…
You'd be sitting on $11,283.
And while I could certainly ASK you to pay $11,000 for a "seat at the table"…
I'd never dream of it.
Like I said before, my days of making the rich even richer are over.
I want to FINALLY level the playing field…
And hand everyday folks a simple, easy, and profitable system that lets them get rich the same way Wall Street does.
Which is why I'm not even going to ask for the $4,000 it usually costs to join Maximum Profit…
In just a second I'm going to reveal how today you can get in on the action for a mere fraction of that…
But before I do, there's two more special gifts I want you to have…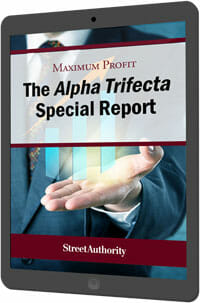 This special report will help jump start your profits – STARTING TODAY!
Inside, I reveal the 3 potential breakout stocks my Alpha Stock Sonar just zeroed in on…
Each of which could easily hand you a triple-digit gain!
That's 3 separate chances to instantly see for yourself how lucrative the Alpha Stock Sonar can be.
Again, I'll hand you the complete company details…
Explain why these stocks could be the next "rocket ships" to take off in 2021…
And give you step-by-step instructions on how to play each of them for Maximum Profit.
And that's not all…
Once you have an in-depth understanding of the "Alpha Anomaly"…
And how easy it can be to tap into it for fast triple-digit wins…
I've got one more BIG THING to make sure you've got ALL your bases covered.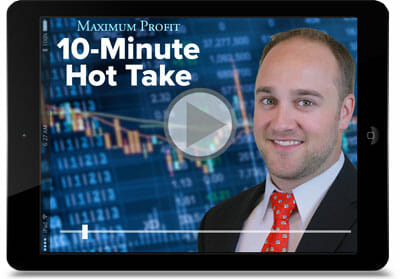 My monthly 10-Minute Hot Take video series is my latest venture.
Every month I'll get on a video call and discuss my open trade recommendations…
Long-term opportunities…
Or little-known breakthroughs I made while doing boots-on-the-ground research…
And I might even do a "lightning round" breakdown of 3, 5, or even 10 member-submitted stocks…
Whatever it is, you can count on me to blaze new trails for my members…
Revealing new insights once reserved for billion-dollar Wall Street institutions.
Investing ideas that ensure you're ALWAYS in position to make MAXIMUM PROFIT.
(Sorry, I can't answer give personalized investment advice, but everything else is fair game!)
Remember, these 2 bonuses are yours FREE if you're part of the lucky 100 who join today.
To recap…

INSTANT ACCESS to "The 1 Stock That Could Hand You A "4X-Your-Money" Fortune In 2021": This dossier reveals all the details on the 1 stock that could potentially QUADRUPLE your money in 2021. (VALUE: $799)
INSTANT ACCESS to "How To Tap Into The "Alpha Anomaly" For A Lifetime Of Potential Triple-Digit Wins": This quick-start guide is designed to show you the ins-and-outs of how to profit from the "Alpha Anomaly" for years to come. (VALUE: $599)
INSTANT ACCESS to my Real-Time Portfolio: Here you can see what stocks I'm holding, the price I bought at, profit targets, plus my current, actionable recommendations. The portfolio alone is worth the price of admission.
INSTANT ACCESS to Bi-Weekly Maximum Profit Issues: Every 2 weeks, I publish in-depth analysis of new recommendations, current holdings, big market trends, opportunities you may have missed, and any companies I'm watching right now.
INSTANT ACCESS to Flash Action Updates: Whenever the Alpha Stock Sonar spots a massive "Alpha Anomaly" with an even bigger profit potential, I'll blast out a flash action update to all my members with specific buy instructions. When it's time to take potential gains, I send out another flash action update telling you exactly when to sell.
BONUS GIFT #1: "The Alpha Trifecta" Special Report: This special report reveals 3 stocks and hands you 3 separate chances to potentially collect $5,600 over the next few weeks. (VALUE: $599)
BONUS GIFT #2: Monthly 10-Minute Hot Take: My monthly video series where I cover anything and everything concerning the markets, current trades, and potential opportunities ahead. (VALUE: $399)
24/7 ACCESS to The Members-Only Private Website: Here you will get round-the-clock access to my private website where you can view ALL back issues, special market reports, and all past flash action updates.
With so much wealth-building power at your fingertips for an entire year…
I'm sure you can understand why I believe the $4,000 regular price we've attached to Maximum Profit is an incredible deal.
Especially considering just a few of my picks can easily cover the subscription.
And don't just take my word for it…
Jack E. from Palm Springs told us that his subscription had paid for itself "multiple times over…"
But I know a lot of folks are facing tough times right now…
And immediate access to those type of funds might be hard to come by…
So, here's what I'm prepared to do for you…
When you take advantage of this special offer today, I'll slash the price to $997.
That's an incredible discount of over 75%!
But it does come with a small catch…
Because of how valuable each of the 100 spots I've opened are…
And how much time, energy, and money I've already committed to this service…
I simply can't let any of them go to someone who isn't serious about building lasting wealth with Maximum Profit.
Because of that, I can't allow any refunds.
You're either all in…
Or you're out.
No tire-kickers allowed.
But that doesn't mean you're out of luck if you feel that Maximum Profit isn't for you…
That's right, even though I'm handing you an almost-unheard of discount of over $3,000…
I'm putting my money where my mouth is…
And backing EVERYTHING up with a 365-day performance guarantee:
If the total of my closed positions doesn't add up to AT LEAST 400% over the course of the next 12 months…
Simply contact our friendly customer service team and we'll hand you another year of Maximum Profit – absolutely free!
That's how confident I am in the power of my service.
I've stacked the offer completely in your favor…
So, you have almost nothing to lose… and a potential a "4X-Your-Money" windfall to gain.
You've seen the charts…
You've seen the results…
You've seen the massive returns my members are making…
I've even offered you a massive discount so you can get started right now for $3,000 off the regular price.
But this is where the rubber meets the road.
Either we go on together, or you go on alone.
Now you can continue on the path that most folks are on right now…
Content with Wall Street's table scraps of 5% or 10%…
Happy to just keep pace with the S&P 500's returns…
And forever dreaming to one day make a big score and retire richer, freer, and happier…
If that's you… no hard feelings, I wish you the best of luck.
Or you can take option two…
Grab your chance to tap into the "Alpha Anomaly"…
And take a shot at windfall profits of up to $40,000, $100,000, and even $775,00…
While I guide you along every step of the way.
Remember, the Alpha Stock Sonar just pinpointed new massive opportunity…
One so lucrative it could potentially double, triple, and even QUADRUPLE your money in a matter of months.
By itself!
And it could start any day… as soon as tomorrow morning.
And the fact you're still here tells me you're serious about taking your investment returns to the next level…
So, let's make 2021 a wonderful thing.
Simply click "Subscribe Now" below to get started.
You'll be redirected to another page where you'll get a chance to review all the details on this special offer.
I'll see you on the inside,

J.R. Butts,
Chief Investment Strategist, StreetAuthority
Copyright © 2021 Investing Daily, a division of Capitol Information Group, Inc. In order to ensure that you are utilizing the provided information and products appropriately, please review Investing Daily's' terms and conditions and privacy policy pages.