The Stock Market Hack
That Actually Works*
* (Effective on the NYSE, NASDAQ, CBOE, CHX, NYSE Arca, & TSX Stock Exchanges)
It's how I got away with $37,000 in the last year alone…
(And how you could make even more this year)
"It pulled me out of the hole with a recovery of $30,000
in just a couple of months." — Francis F.
What I'm about to show you may not seem legal. And you may initially have moral reservations about using it.
But I want to assure you that everything you're about read is perfectly legal and fully within the letter of the law.
You see, I've put together this presentation to show you a way to hack the stock market.
Over the course of this letter, you'll see how the stock market is rigged in favor of the huge Wall Street banks that run it and how you can hack into this system for your own personal benefit.
As I'll demonstrate, we developed a clever "hack" here at StreetAuthority. And in the last year, I've used it to get away with $37,000.
In fact, when we discovered it, and saw how easy it was to use, we had to check to make sure it was even legal. And our lawyers assured us it was.
I used it from my own home. I didn't need any specialized training nor any expensive equipment.
In fact, if you have an ordinary online brokerage account, you have all the tools you need to make money this way.
I believe that for ordinary folks, this is the easiest way to pocket thousands of dollars with very little effort.
And once you see how easy it is, you may never want to invest the old-fashioned way again.
We've already shown this hack to a small group of investors who've already begun to take advantage of its secret. And their results so far have been astounding…
Hospital worker Jeremy T. grabbed $12,000 and told me, "It was super easy to use and follow."
Francis F. was able to get completely out of debt and reported, "[it] pulled me out of the hole with a recovery of $30,000 in just a couple of months."
Michigan resident James W. made $40,000 using this hack and told me, "It was very easy to follow and understand."
And Maggie R. turned her $69,000 life savings into $374,000 in just seven months and used the money to buy a farm… a lifelong dream of hers.
As I mentioned, what I'm about to show you is completely legal.
The most likely consequence you'll see is a considerably larger brokerage account as early as a few months from now.
In other words: guilt-free money you can use to pay off bills… send your grandkids to college… or take a much-deserved vacation.
So let me cast aside any doubts you may have about this hack, show you exactly how it works, and how you can start using it yourself…
How they rigged the market against you
To see how this hack works, I must first show you what actually happens when you place a stock order.
Today, all orders are relayed over computers. More than two million orders are placed every day in the U.S. alone.
As you can imagine, all of this buying and selling generates mountains of computer code that's used to track and process these orders. For the most part, this code isn't used for anything else.
But if there's a way to exploit a situation for profit—you can bet Wall Street will find a way to do it.
And that's exactly what happened here. Wall Street figured out a way to exploit this code to make money.
They do it with supercomputers that look for vulnerabilities… and place trades to take advantage of them. These systems are so successful, they can make money consistently day after day.
In fact, all the major Wall Street firms use computerized trading systems today, and with ENORMOUS success.

Goldman Sachs, Bank of America, Citigroup, and JP Morgan have all invested in supercomputers, and employ small armies of programmers. And each of them has reported three-month stretches of trading without a single losing day…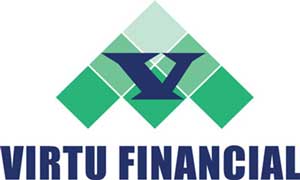 Another firm, Virtu Financial, did even better. After turning their computer on, they made money for 1,237 out of 1,238 days straight. In other words, they logged just a single losing day in their first four years.
You may have already seen this exploit covered on CNBC… or even featured on 60 Minutes. It's been debated in Congress and investigated by the SEC. But as unfair as it is to investors, the regulatory agencies concluded the practice is perfectly legal.
If Wall Street has figured out a way to never lose—that means many people are never winning.
It's outrageous actually. After all, it affects all of us. And we felt responsible to the investors who follow our financial research. Somehow we had to try and level the playing field.
We had to find out how those computers were hacking the market and turn it around in our favor.
We hired our own hacker
So we hired our own professional with a 20-year history of hacking for the U.S. military. And we gave him a mandate:
Figure out how the big banks are exploiting the market and adapt it so it can work for us, using only the resources available to regular investors.
To be honest, we had no idea if it was even possible.
After all, we didn't know if the hack could be done from a laptop or a regular home computer… or if you would need a $20 million supercomputer.
But after months of 12-hour days, and millions of lines of computer code, our hacker made the breakthrough.
He came out of the computer lab early one morning,… eyes bloodshot from lack of sleep… empty coffee cup in hand… and announced that he finally found Wall Street's hack…
A piece of code hidden in the data generated by our online stock market.
Doing this won't make you a criminal
Now, before I go any further, I have to make clear that when I say "hack."
I'm not talking about breaking into anyone's computer, stealing any data, or doing anything illegal like that.
Instead, this hack simply exploits publicly available data in a way that it wasn't intended, for our personal benefit.
And the best part is — thanks to our hacker, you no longer need Wall Street's supercomputers and programmers to do it.
"This was my first time, and it was very easy," reported Harriett G. in Omaha, Nebraska, after grabbing $2,500.
"It helped pay for my daughter's college," explained Arnold W., who grabbed $8,000.
And Rosemary S., who made $10,500 in the past 9 months, reported, "It's padded my retirement account."
These folks are grabbing the easiest money they've ever made. And once you try it for yourself, you'll see exactly why.
With this hack, you can make money more easily than with anything else you've tried in the stock market.
Just like Larry C., who told me, "It has been nothing short of FANTASTIC! It's become the central component of my investing."
Larry had already made $50,000 when he sent me that message.
So how does this hack work?
The simple explanation is this…
It picks out tiny stock misprices — which would typically go unnoticed by the average investor — and exploits them, allowing you the opportunity to cash in on them big time.
Let me explain further…
Wall Street's secret cash cow
When most people think of mispriced stocks, they usually think of stocks that are undervalued.
They think of "Value Investing" as perfected by Ben Graham and used by Warren Buffett, where you're able to buy $1 of assets for 50 cents.
But behind the closed doors of Wall Street's largest firms, the mispricing they exploit goes by a different name…
Arbitrage.
As you may know, arbitrage is possible when a commodity like coal, oil, or even stocks sell at different prices on two different exchanges.
To make a quick buck, all you have to do is buy the commodity on the exchange where it's cheaper, and sell it on the other exchange where it sells for more.
In fact, before the stock market went online in the mid-90s, arbitrage was a huge source of income for Wall Street firms like Solomon Bros and Goldman Sachs.
The prices among the stock exchanges in New York, Boston, Chicago, and Philadelphia weren't always the same.
And Wall Street traders exploited this by buying stocks and commodities over the phone on one exchange and selling them on another two minutes later.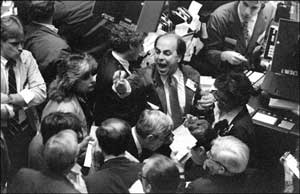 That was "day trading" in the 1980s and early 90s. And it turned newly hired MIT grads into multi-millionaire traders overnight.
But after the market went online, prices synchronized across these exchanges, and the easy money evaporated.
But only for a while…
Wall Street banks hacked
the stock market's data stream
It wasn't long before Wall Street found a way to shift this process online as well.
Only this time, they're using computers to do the job.
You see, online trading generates mountains of data used to track those millions of buy and sell orders.
And Wall Street's computers hack this data, looking for price discrepancies. These arbitrage situations last less than a second. And they can only be exploited by supercomputers that place buy and sell orders in fractions of a second.
Their computers are so good at this that they place thousands of orders like this every minute.
In fact, Wall Street's computers now make more trades than regular investors!
So chances are, whenever you buy or sell a stock, you aren't dealing with another investor at the other end of the transaction, but with one of Wall Street's supercomputers.
Marko Kolanovic, in charge of JP Morgan's computer center, estimates that computers place six times as many trades per day as regular investors.
But the good news is… we've found a way to level the playing field for investors like you and me.
We exploited Wall Street's hack
for ourselves
And we can now use our personal computers to hack the stock market for our benefit as well…
As Los Angeles resident, Abner M., put it, "I am making money every week. This is absolutely one of the best systems I have ever seen."
Now, I realize what I'm showing you here may sound unbelievable.
Too good to be true even.
So if you're thinking there has to be a catch to all of this…
Let me clear the air once and for all, and assure you that…
Yes, you're absolutely right. There is a catch.
But it isn't what you think…
There is a catch…
if you can stomach it
You see, since we don't have Wall Street's powerful supercomputers at our disposal, we can't take advantage of the same lightning-fast situations they're exploiting.
That means we can't use our hack to make money in mere seconds the way Wall Street does.
But that's actually a good thing… because we are not competing to exploit the same situations.
Instead, our hack works with regular computers like the ones most people have—probably like the one you're using to read this letter.
So as a result, the arbitrage situations we take advantage of play out over a few weeks or a few months.
The simple truth is, unless you have supercomputers like Wall Street's biggest firms… taking advantage of the same situations they do is impossible.
The good news is… the situations our hack uncovers can be just as profitable. You simply have to wait a bit longer to see them though.
Endless opportunities to
exploit for profit
Our hack has led ordinary investors to gains of:
$3,030 in 3 months by exploiting a situation with Expedia (EXPE)…
$4,020 in 5 months by exploiting Analog Devices (ADI)…
$8,540 in 2 months with Phillips 66 (PSX)…
$3,660 in 2 months with Discover Financial (DFS)…
$1,810 in 6 weeks with Dr. Reddy's (RDY)…
$7,750 in 5 months with State Street (STT)…
$10,410 in 6 months with Starbucks (SBUX)…
$7,270 in 5 months with ONE Gas (OGS)…
$12,190 in 8 months with Medtronic (MDT)…
$2,370 in 4 months with MGM Resorts (MGM)…
$1,390 in 4 months with AO Smith (AOS)…
$17,040 in 5 months with G-III Apparel (GIII)…
$3,380 in 7 months with Brookfield Property Partners (BPY)…
$4,980 in 6 months with Bristol-Myers (BMY)…
$2,830 in 5 moths with Extreme Networks (EXTR)…
$6,950 in 2 months with Allied World Insurance (AWH)…
$1,050 in 5 months with Flex (FLEX)…
$3,220 in 3 months with Assured Guarantee (AGO)…
$11,510 in 5 months with Stryker (SYK)…
$1,950 in 5 months with Casella Waste (CWST)…
$9,650 in 7 months with Global Payments (GPN)…
$4,800 in 5 months with MasterCard (MA)…
$14,760 in 9 months with MPLX (MPLX)…
$1,830 in 5 months with Alaska Air (ALK)…
$8,590 in 5 months with Michael Kors (KORS)…
$1,810 in 2 months with Berry Global (BERY)…
$4,260 in 7 months with Burlington Stores (BURL)…
$1,680 in 2 months with Cameco (CCJ)…
$3,840 in 4 months with China Mobile (CHL)…
$1,420 in 4 months with Insteel Industries (IIIN)…
$5,870 in 8 months with NXP Semiconductors (NXP)…
$8,880 in 7 months with Morgan Stanley (MS)…
$2,300 in 4 months with CVS Health (CVS)…
These are all examples of cash you could have collected yourself, using our simple hack…
Retired Air Force Major Juergen S. grabbed $4,000 and told me, "It's the best system I've used."
Richie O. in New Hampshire reported, "I am in wealth accretion phase."
And Rex S. in Fort Myers, Florida exclaimed, "It works!! I was up around $20,000 the end of my first year."
So how does this hack make money exactly?
Here's how to do it from your laptop
This hack works pretty much the same way as Wall Street's.
As I mentioned, their computers scour the stock market data, looking for arbitrage situations they can easily take advantage of. And our hack works much the same way.
The difference is that since we aren't using super-fast computers like Wall Street, our hacks pay off in weeks instead of seconds.
To take advantage of them, we simply buy some shares… and wait for the arbitrage situations to play out. Then sell the shares back at a profit.
It's that simple, and anyone with basic computer skills can do it.
Do you have this
basic computer skill?
One fellow I showed this strategy to, 72-year-old Vincent K., is a great example.
Vincent is a retired sales manager who's never used his computer to do anything more than check email and watch Netflix… both of which he learned from his grandchildren.
But after following our simple instructions, he grabbed $7,500 and emailed me saying…
"I was skeptical in the beginning but used your advice. Yes, successfully! Your system is simple and generates better returns."
And you can easily do the same. If you can place a stock order through an online brokerage account, you have all the skills you need to hack the stock market this way.
$2,434 hacked in 16 days
Take for instance one recent example. A few months ago, our program detected 47 arbitrage opportunities.
At the top of the list was a prominent biotech firm, Genomic Health (GHDX).

You see, that morning there was an anomaly in its share price.
It wasn't anything you could detect by looking at it. Not by its trading volume or any other indicator that investors typically look at.
We only became aware of it because our hacking program exposed it — because it uses stock market data in a way that wasn't intended.
Remember, the stock market generates mountains of computer data to process buy and sell orders. But this data can also be hacked to expose price discrepancies you can exploit.
Hacking the data this way isn't illegal. We aren't accessing restricted data, or stealing it in any way.
Our program simply looks for price anomalies that can be legally exploited for our own financial benefit.
To take advantage of the Genomic Health anomaly that morning, we simply had to buy 100 shares.
Then, we'd hold the shares while the price normalized—and sell them back.
As it worked out, that situation played out over the following 16 days. We bought the shares at $65 and sold them back for $90.
And if you would have taken advantage of this arbitrage opportunity, you could have turned those 100 shares into a quick $2,434 profit.
100 shares to hack the market
In fact, by using just 100 shares of the following companies, you could have grabbed…
$1,037 with Southwest Airlines (LUV)…
$2,198 with National Beverage (FIZZ)…
$9,176 with Equinix (EQIX)…
$1,705 with Lockheed Martin (LMT)…
$3,469 with Facebook (FB)…
$2,012 with Applied Materials (AMAT)…
$4,368 with IDEXX Labs (IDXX)…
$2,640 with Trinseo (TSE)…
$5,327 with Alibaba (BABA)…
$1,806 with Questcor (QCOR)…
$3,191 with Hospira (HSP)…
$2,135 with Lam Resources (LRCX)…
$3,604 with WellCare Health (WCG)…
$2,057 with Starbucks (SBUX)…
$2,350 with Precision Castparts (PCP)…
$19,263 with Amazon (AMZN)…
$3,018 with Fiserv (FISV)…
$1,290 with Constellation Brands (STZ)…
$2,655 with American Railcar (ARII)
$3,316 with Anthem (ANTM)…
$2,311 with Lannett (LCI)…
The best part is that Wall Street is so focused on its micro-second hacks, it doesn't even notice the arbitrage opportunities we're going after.
That means we're free to exploit these opportunities and grab easy money without having to worry that Wall Street banks will step in and squeeze us out of these opportunities.
I believe it's the best way for ordinary investors to make an easy profit…
Just ask Tucson native Kevin B., who told me, "I had zero experience but made approximately $40,000 in 2 years."
"It pays my rent in Silicon Valley every month," wrote software engineer, Cody F.
And Andrew R., who grabbed $2,300, said, "I'm grateful for all your advice and analysis."
So how can you join these folks and start hacking the market?
That's easy. Just follow these easy steps and turn your laptop into a powerful hacking machine…
Live like a king, hacking
just one hour a week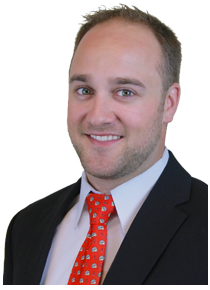 My name, by the way, is Jimmy Butts.
I'm the analyst who's been tasked with using this hack here at StreetAuthority over the past 4 years.
I used to work as a professional money manager for large investment banks. But I got tired of putting in long hours, looking after the wealth of my bank's clients.
So I left the rat race. No more alarm clocks. No early commute or endless hours at a stuffy office.
For me, making money was no longer an issue. And though I still wanted to help others, I didn't want to keep busting my butt just to make rich people richer.
I wanted to help regular people who didn't have million-dollar managed accounts.
That's why I joined the independent financial research firm StreetAuthority. It's also why I was so excited when we hired a former military hacker to crack Wall Street's computer code.
I've seen from the inside how Wall Street exploits these markets. So giving the same advantage to regular investors was—in my mind—fair justice. It was a way of leveling the playing field.
And since I took charge of this hack here at Street Authority, it's also given me the life I've always dreamed of…
Today, I "work"—if you can call it that—from my home office. I spend a few hours a week checking out new hacking opportunities and helping other investors take advantage of them.
I have all the free time I want to enjoy the great outdoors… pursuing my passion for river rafting close to home on the Salmon River… or around the world, like in the Galapagos Islands.

And while I love my time in the outdoors, I get even more pleasure and satisfaction hearing from the people I've shared this hack with…
Like retired Tennessee banker, Raymond D. He also knew about Wall Street's hacking schemes, and jumped on the opportunity to get the chance to hack the markets for himself.
He's grabbed over $100,000 since I last spoke to him. And today, he's enjoying a far more luxurious retirement than he and his wife expected.
Or take Kevin O. He felt unprepared for his retirement, but after learning this hack, he said it's helped him, "build wealth for the estate [and] have the satisfaction of knowing we are self-sufficient."
And now, I'd like to help you to enjoy the same financial fortune, too…
Our hacking software does
all the work
for you
To do it, all you need is our hacking program. It does all the work for you.
The program uses sophisticated algorithms to ferret out arbitrage opportunities each day and ranks them according to profit.
It can be installed on most Apple or Windows laptops or home computers. All it needs is an Internet connection to access the stock market.
If you can watch YouTube or Netflix, your connection is fast enough to use this hacking program.
Now I realize some people may not be comfortable installing software on their computer.
So if this is you, you're not alone…
It's like stock market hacking
for dummies
Quite frankly, we've tried selling this software program to investors and were flooded afterward with emails and phone calls… technical questions about installing and using the software.
You see, as much as we want you to succeed, we aren't a software company.
Instead, we specialize in financial research, and we have hundreds of happy subscribers to prove it.
Memphis resident Brad C. told us, "It has been a lot of fun learning … my income has risen 400%."
Or Jack M. in Philadelphia, who said, "You've allowed me to be more relaxed in my retirement. I now feel that I can make my money last and still have a large amount to give to my children."
And Randy W. said, "I have been using your newsletter for three months and I am ahead over $30,000 on the stocks you have recommended. I could not even come close to doing this if I were investing alone."
We want to make it as easy as possible for you to get rich.
That's why we developed an even easier way for you to use our hack that doesn't involve installing or running any program on your computer.
Instead, we'll run the hack on our computers and send you the best opportunities by email. Here's how…
Get the top hacks delivered to your inbox
To receive our top hacking opportunities straight to your inbox, you simply have to get on my mailing list.
Once you do, I'll send you regular emails with the most profitable hacks for you to act on.
You see, I decided to make it easy for you to exploit these opportunities by featuring them in my premium financial service, Maximum Profit.
The purpose of Maximum Profit is simple: to show you how to make a small fortune exploiting arbitrage opportunities our hacking software uncovers.
As one of our subscribers, Thomas W., put it, "Personally I chose Maximum Profit simply because you guys do all the heavy lifting. I get to sit back and receive your recommendations."
And since we launched this service, it's become one the most popular investment products in the history of our company.
And for good reason… it's shown our subscribers the opportunity to generate a small fortune… with as little risk as is possible in the investment world.
Like Jerry M., who told me after grabbing $8,500, "you make it very easy to use this approach."
Or Ernest S. in Colorado Springs who, after trying our hack, grabbed $1,500 and reported, "it was not difficult."
I share the top opportunities that are most likely to pay out, so you can take advantage of them yourself.
And once you're on my mailing list, I'll never leave your side. I'll email you additional updates as necessary… with all the information you could possibly need.
For instance, just look at some of the great opportunities we captured over the last year…
$3,360 on Feb 5 with PulteGroup (PHM)…
$1,650 on Feb 5 with AxoGen (AXGN)…
$11,460 on Feb 8 with Graco (GGG)…
$7,830 on Feb 12 with Baxter (BAX)…
$10,740 on Feb 12 with ST Microelectronics (STM)…
$9,110 on Feb 27 with Meritor (MTOR)…
$10,320 on Apr 9 with Abbott Labs (ABT)…
$21,900 on May 2, with GrubHub (GRUB)…
$14,860 on Jun 4 with Jones Lang (JLL)…
$2,020 on Jun 18, with Comerica (CMA)…
$980 on Jul 10 with eGain (EGAN)…
$10,090 on Jul 16 with E*Trade (ETFC)…
$17,000 on Aug 29 with Tower Semiconductor (TSEM)…
$18,300 on Sep 10 with Zoetis (ZTS)…
$2,434 on Nov 7 with Genomic Health (GHDX)…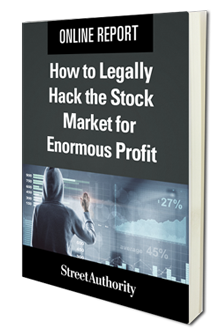 Once you get on my mailing list, the first thing I'll send you are the step-by-step instructions on how to capitalize on these hacks from your computer. I'll show you exactly how they work and how you can easily exploit them for your own personal profit…
"It was a piece of cake," says David F. in Toledo, Ohio, after grabbing $8,000.
I've put the full details in a research report called, How to Legally Hack the Stock Market for Enormous Profit.
But before you rush to get onto my mailing list, there's something vitally important you need to know…
This is NOT for novices who are
happy with mediocre gains
Collecting money this way isn't for everyone. And I find that the people who benefit most from my research usually meet two specific qualifications:
First, I recommend you have at least $15,000 in investing capital set aside.
Of course, whether or not you choose to follow my advice, and how much money you commit to any single opportunity, is entirely up to you. But it's a good idea to have at least this much capital at your disposal so you get the maximum benefit from the arbitrage opportunities I'll show you in Maximum Profit.
And second, you must be open to embracing a new investment strategy.
As I mentioned…
What I showed you is perfectly legal. But I understand that you may have reservations about gaining what may feel on its surface like an unfair advantage.
So if you're only comfortable investing the old-fashioned way—making gains and losses along with the rest of the market—then this most likely isn't for you.
On the other hand, if you wish to level the playing field — and even tip the odds in your favor — my strategy is exactly what you're looking for.
And you'll be happy to join subscribers like William K., who told me, "I have made over $10,000, with your recommendations."
Here's how you can start collecting income now…
How to get started…
As I've shown you, Maximum Profit is not your typical investment newsletter.
The costs we incur to run this program add up. You also need specialized access to the stock market, which costs $24,000 a year. That, along with the original price of the program… plus the time it takes to use and analyze its results… well as I say, it's not cheap.
But our top priority is making it easy for you to use this hack.
So for that reason, one year of Maximum Profit costs just $4,000.
I do all the hard work for you, and send you the top hacking opportunities in plain English, by email.
And the fact is… you could easily make your membership fee with your first hack.
For example, Abner M. told me, "I just made one trade and paid for the entire year."
And many other readers who've used these secrets have told me the same…
"The subscription has paid for itself 10 times over," reported Jack E. in Palm Springs, Florida.
Mario G. in New York told me he's made $3,500, and retiree Rosemary P., in Corpus Christi collected $10,000 after learning about it.
That's what makes this offer so valuable. Your first hack could easily pay for your entire subscription!
Despite that, for a brief time only—I'm willing to offer you one full year of Maximum Profit for just $997.
That's MORE THAN HALF OFF!
When I worked as a financial planner – my research would have cost you $10,000 a year or more.
So getting this kind of information for less than 20% of that rate, and for one full year, is really a no-brainer.
Especially when you consider another fellow I've taught this to, Greg D. in Orlando, told me he's made $6,000 soon after learning about this secret.
That's more than three times the subscription price!
This is the best offer you'll see for my service. And because we need to keep it exclusive, we're only making it available to you for the next few days.
Now you may be asking yourself… why this enormous discount?
It's all because of how our firm works…
You see, we don't manage money. We simply do financial research, providing you with information that can change your perspective and potentially your income, sometimes overnight.
If you're happy with my research—and making great money with it—then you'll stick with me. And as a result, we both flourish from our relationship.
But I know you have to try my service before you're convinced, like Dale E. in North Carolina who collected $5,000 in the first three months of using my research.
Or Pierre D. in Orlando, who turned his life around thanks to my service. He collected $40,000 and told me, "I've been able to set us up for retirement."
That's why for all these reasons and more, I'm only making this special discounted offer available for a brief time—and only for the first 100 people to sign up.
After that, the discount will end… and you'll be too late. So if you're at all curious about this, I urge you to try it now.
As soon as you join Maximum Profit, you'll receive instant online access to the full list of current arbitrage opportunities.
Each and every one has the potential to make you thousands of dollars over the coming weeks.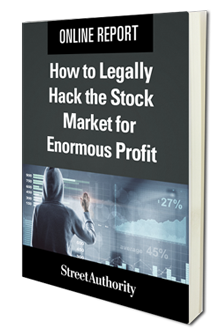 You'll also get full access to my special research report: How to Legally Hack the Stock Market for Enormous Profit.
It's the first thing you should read as a new member of Maximum Profit.
Don't worry, it'll take you just a few minutes to get through this report and absorb all the basic instructions you'll need to start making money.
Then, you'll want to look at my second report right away. It details the three most lucrative arbitrage opportunities available to you today.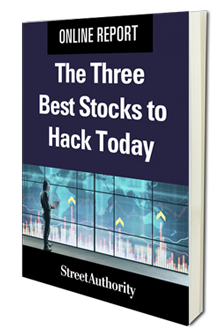 These are situations with the potential to make you $5,600 each over the next few weeks. You'll get the full details, including step-by-step instructions on how to take advantage of these opportunities… in my second report, The Three Best Stocks to Hack Today.
And of course, you'll be added to my e-mail list alongside folks like Montreal resident, Robert M. who made $5,860…
Myron H. in Spokane, Washington, collected $2,300…
Or Kenneth F. in Savoy, Illinois told me he's already doubled his money using this secret.
Keep in mind, when you sign up for Maximum Profit, you are only committing to trying my service.
You are under no obligation to keep receiving it and can quit at any time you wish.
You see, I want you to be happy with my service. And there's no sense in doing business together if you're not. That's why you can try Maximum Profit without risk…
Try it now…
without risking a single penny!
If you're not happy with my research for any reason, all you have to do is let me know within the first 30 days of your subscription…
And I'll give you a complete refund.
Every last penny. No questions asked. No hassles.
Of course, you can keep all the instructional materials and anything else you've received.
The bottom line is, I believe my research will change your life for the better as soon as you start using it. And it could easily help you make a retirement fortune, like it is already doing for so many people receiving my research…
Like Edgar T., who collected $10,500 and told me this hack is already growing his wealth for retirement… and inheritance for his grandchildren.
And remember, you don't need ANY experience to do this—just a willingness to try something new.
You can sign up by clicking on the button below. You'll be taken to a secure order page where you'll be able to review everything before submitting your order.
Thanks for taking the time to review this research today. I hope to see you inside Maximum Profit!
Sincerely,

Jimmy Butts
Chief Investment Strategist, Maximum Profit