5 winners in my last 6 tries

— for 5X your money in 71 days! — all from tracking a flurry of hidden CEO moves in Spring & Summer 2020 But that's NOTHING compared to what's coming next…


Why the Most Daring Secret Plan
in Stock Market History is
About to Funnel $4.0 Trillion of
Cash into This Hidden Asset Class
Plus: Your 100% Legal Shot at Making 5 Times
Your Money in as Little as a Week with the
Next Wave of
Easy Trades
Dear Investor,
For a precious few people, cash is growing on trees in 2020.
But you, my friend, are probably NOT one of them.
And if that feels WRONG to you…
Well, it should.
So, let's get to work fixing it, starting RIGHT NOW.
Because once I've exposed an elite ring of CEOs & their $4.0 Trillion scandal…
A secret directive I call "Project Rainmaker"…
And the hidden asset they're on the verge of funneling ALL of that cash into…
You'll be thrilled to discover the honest way to "make it rain" consistent profits in your portfolio — in any type of market.
No insider shenanigans…
No complicated shorting moves…
No special trading account…
No breaking your neck trying to time the whipsaw of the market.
Just an easy, repeatable type of trade I've shown my readers in 2020 that unleashed…
5 times your money in 71 days —
with five easy trades.
If that seems crazy, I hear you. But my readers and I aren't the only ones talking.
As the world's largest online investing mastermind, Seeking Alpha puts it:

Let's look at some of my "Rainmaker" trades right now.
On April 29th, I issued a trade alert on the natural grocery chain: Sprouts Farmers Market.
With a few simple guided clicks, you'd have locked in… waited for my sell signal… and closed out of the trade 8 days later…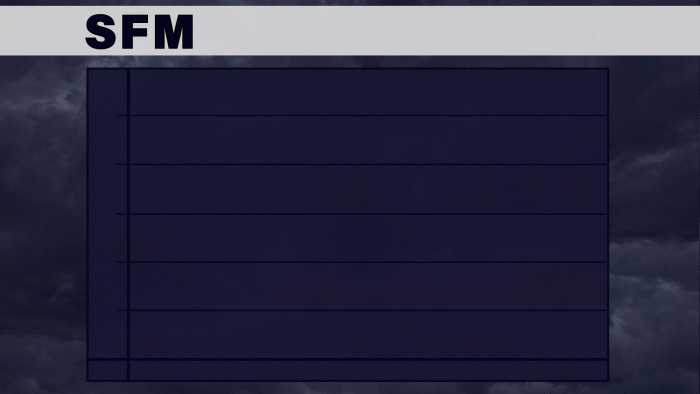 Two-and-a-half times richer. Enough to turn a $500 grubstake… into $1,250.
The same day you entered Sprouts…
You'd have also seen my alert on the shipping stock XPO Logistics.
This time, following the two trade recommendations inside – you'd have scored a cumulative 23.4% gain.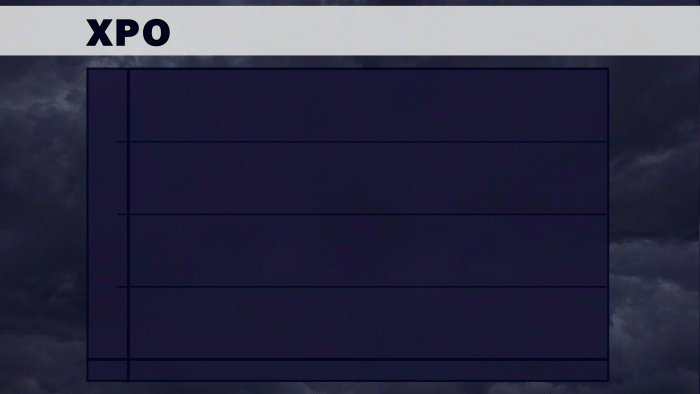 Not a home run like the first, but remember…
In just a few weeks, that one trade would've handed you DOUBLE the annual return of the S&P 500.
Not bad, right?
It gets better…
On May 27, the day after we closed out of XPO…
I issued another trade alert on Pioneer Natural Resources — the Texas shale oil company.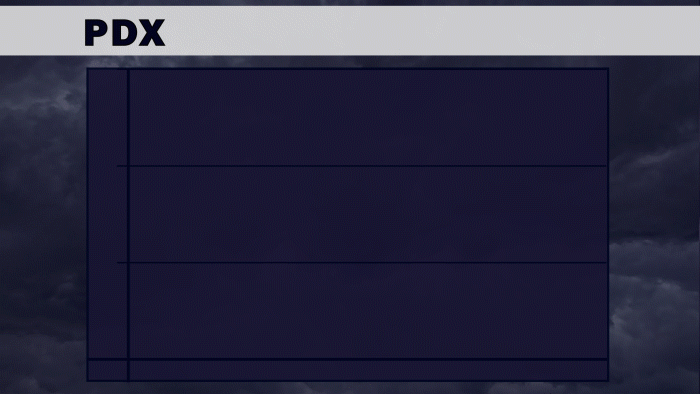 9 days was all it took to strike "Texas-sized" profits — with nearly 2X your money pouring out of Pioneer.
That's three trades so far…
Two of them in double-your-money range…
And yet, the next two trades take the cake.
On June 4th, seven days after getting into Pioneer…
My system spotted another fast-cash opportunity. This time on one of Netflix's main competitors.
(We still have open positions on this one, so I can't reveal the name).
The big cable companies HATE these guys… but after nearly TRIPLING our money… my readers love them.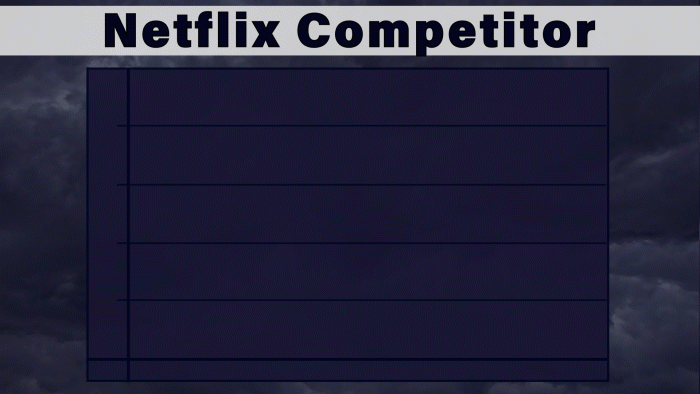 They say lightning never strikes twice in the same place, but my readers would beg to differ…
Because, just 21 days later — we traded the very same stock, AGAIN, for even more money.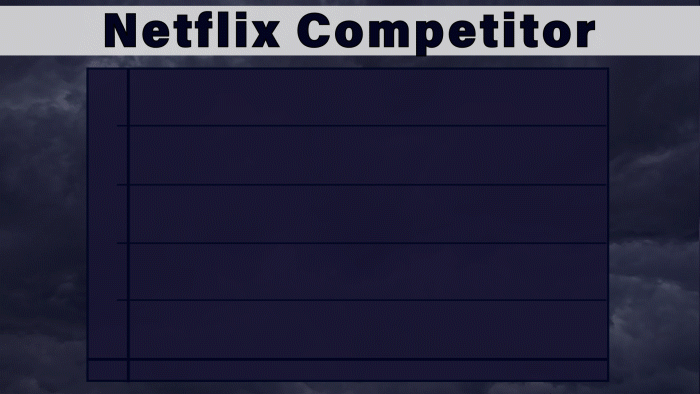 This time, for more than quadruple your money…
(Enough to turn your $500 into $2,219.65… or $2,000 into $8,878.60.)
Between April 29 and July 9, 2020 — in the midst of literal "hell & high water" — these five easy trades earned my readers a whopping 402.96% return.
There's no smoke & mirrors going on here.
What you just saw: was five winners out of the six total trades we made…
What you just missed: was scoring 5 TIMES your money in 71 days.
And that's no fluke, because I'll show you 3 years of additional proven data… pulled directly from this hidden area of the market.
But I'm not here to rub salt in the wound.
(I think we agree 2020 has already done a pretty good job of THAT…)
Instead, I'm here to show you how YOU can join this group of savvy Americans investing in these lucrative "Rainmaker" trades… so YOU will have the opportunity to turn every $1,000 into $5,029 too.
Again, this exposé is only about real people, real trades, and real life-changing profits.
Inside the burning center of the most volatile stock market since 1987.
Before we go further, let me shoot straight with you: those 5 trades you just saw?
That was only the opening scene.
For what?
A high-level corporate game far bigger — and more jaw-dropping — than I EVER imagined when I struck out on my research mission.
You're going to get the full story inside today's exposé, plus the full shocking truth about the men behind it…
After Pulling on a "Thread" in My Data Feed…
I've Traced These Hidden Cash-Transfers
Back to their Source…
And Unraveled a New Way to Cut Yourself into "Rainmaker Trades"… for BIG Single-Trade Profits
You've probably figured out whose grubby fingers hold the starting gun to Project Rainmaker:
CEOs.
And if your stomach turned at the thought of them sipping $400 bottles of champagne at 30,000 feet…
Flying private from Jackson Hole to Manhattan — staying in 5-star hotels wherever they go…
While their workers – good, hard-working people – maybe even you personally…
…are scratching by on 3,500 times less money!
I guess I just want them to play fair, but of course… they won't.
So, there's good news, and bad news.
The bad news is their greedy behavior is FAR worse than you even imagined.
Wall Street's traders look like a schoolboy church choir compared to the hoops some CEOs will jump through to make money (in just a moment, I'll reveal 3 "smoking gun" legal documents that show you exactly what I mean)…
That's because the #1 DISTRACTION in stock market history just opened a gap for them to slip $4.0 Trillion through the cracks….
And into the hidden asset behind what I call "Project Rainmaker"…
The good news?
There's a proven, ethical way for you to profit from this…
Not by taking part in their maneuvers, but by anticipating them.
No rule breaking. No shady dealing involved.
Just 100% legal stock trades. You have my word.
Because the investing move I'll reveal:
Cuts you directly into their hidden stream of highly profitable trades…
It's also why getting rich in 2020 is NOT about trading the stocks where these CEOs rule their beaten-down workers with an iron fist (but rather, the "free nation" companies they're invading)…
And the single most explosive trading opportunities of 2020 & 2021 — which tap into 4 proven "R.A.I.N. drop" stock signals — to get in dirt cheap BEFORE their stocks explode… potentially overnight.
Now those trades on the five companies I showed you a moment ago — for 402.96% gains in 71 days — are now "closed."
But don't let it get you down that you missed out on them!
Research from world-leading consulting firm PriceWaterhouse Cooper shows trades occur every 6 days on average inside this hidden market.
Based on 23 years trading professionally, that's about what I've seen in my experience too.
Of course, at that rapid-fire rate – you can guess they're not ALL created equal.
My system crunches through billions of possible trades… to share only the very best ones.
Right now, my readers also have positions in ten open trades. Which means we have yet to close out on them, and potentially collect a profit.
As of filming this presentation…
We are UP on nine out of ten open trades
in 71 days…
Now, as much as I'd love to tell you which stocks I'm talking about here — it wouldn't be fair to the men & women with access to my premium "top shelf" picks.
I'm well aware it takes a lifetime to build a reputation, but only a second to lose it…
So, you can rest assured the trades I'm about to show you are active, open trades my system has selected.
Let's take a look right now at some of the money-making opportunities my readers have positions in as I sit here to record this.
Three trades we entered into on May 7, are currently up by a healthy 24.7%… 22.4%… and 17.6%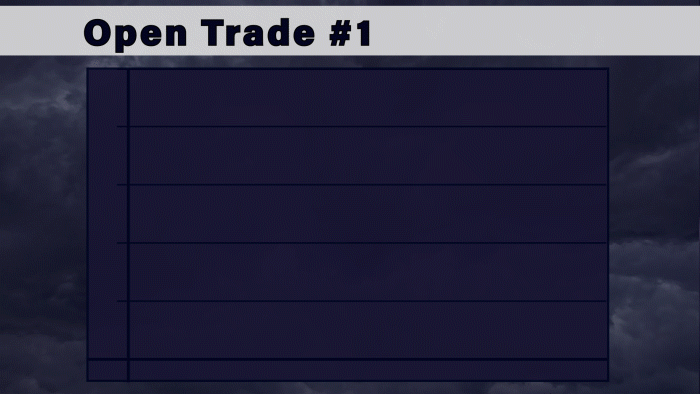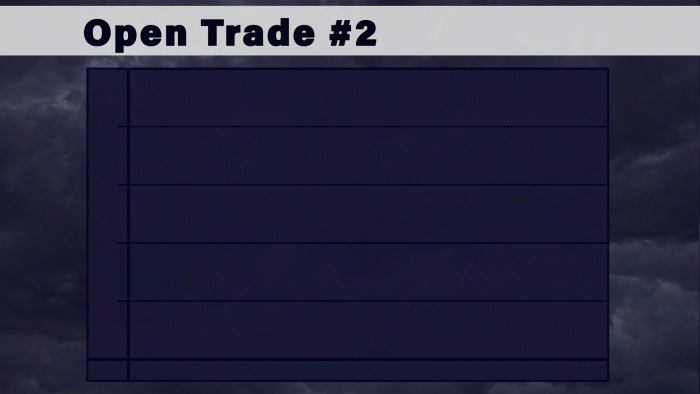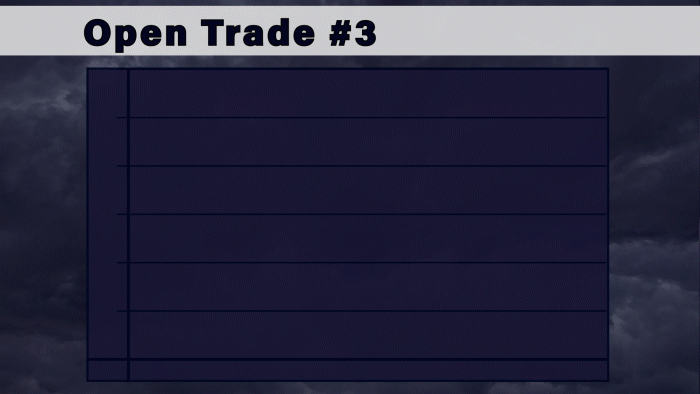 Not bad, but once June began, spring drizzle turned to summer rain.
On June 22 we entered this next trade, and already — we've racked up profits most investors would be happy to see in 5 YEARS…
With plenty more runway ahead of us.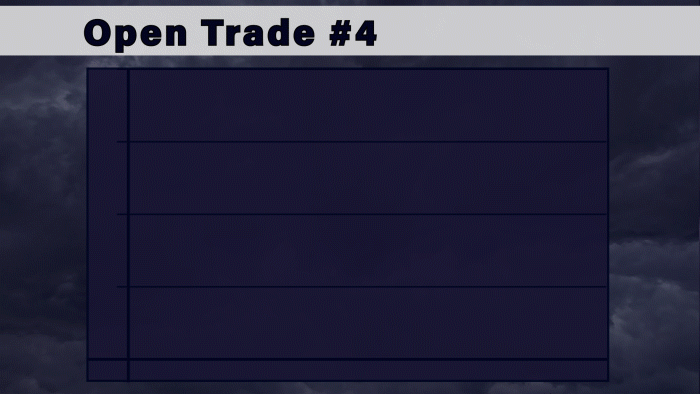 Now, I don't normally show my "unfinished work" to anyone except my wife…
But I don't need to tell you there's nothing normal about these times, do I?
So rather than risk you thinking I'm pulling the wool over your eyes…
Cherry-picking my winners, and hiding the losers — like oh-so-many online trading "experts" do without skipping a beat…
I wanted to give you an unobstructed look at all my "horses" in the race.
While they're running.
And as you can see, they are blazing up at a staggering clip.
In a moment, I'll show you how to pile into the next three of these "Rainmaker" trades… for up to five times your money.
First though, we're going to blow the lid off what I believe is the most profitable investing system of the century.
Which begs the question: has 2020 until now been some kind of fluke?
With the Fed keeping interest rates historically low…
Trillions of cash sitting like dry powder inside corporate balance sheets…
COVID-19… dangerous riots… and the election creating a thick smokescreen…
I couldn't help but wonder…
Will these "Rainmaker" trades keep winning
this FAST… or keep happening AT ALL…
once lockdown ends & the economy evens out?
I'm certain: the answer is yes.
But let's delve into a few key reasons why.
2020 seems to have opened Pandora's box of "firsts."
Things we've never seen before, and God-willing, we will never see again.
Which begged 2 obvious question:
Was the 403% gain we earned in 71 days an anomaly?
Was the system I used to produce those gains dynamic enough to produce profits like these across any economic conditions?
Not yet fully convinced my system was 100% bulletproof…
I had to make sure these "Rainmaker" trades were supported by long-range data too.
In other words, I had to make sure my system was not some kind of 2020 fluke.
Which required me to look back… before the world spun into this mess…
First, I searched high and low for a premade data-feed.
Something that could scan back in time for these trades, kind of like a radar.
There was nothing.
(Same as today, the people behind these trades always try to stay out of the spotlight.)
When I came up empty-handed, there was only one thing to do…
Build my own proprietary set of screening analyses – to back-track this weird activity myself.
After all, if Apple, Microsoft, and Google started in a garage, then why couldn't I?
What began as a "garage test"…
Became a critical, astonishing breakthrough in the development of the trading system I'm going to show you today.
Because as I suspected — as far back as 2017…
Traces of these hidden signals came off certain stocks BEFORE they shot up.
Like a deep ocean current, seemingly out of nowhere, something powerful & strange was happening beneath the surface of the regular activity of these companies.
Lo and behold, each time my "garage test" found these signals on a stock — its price shot up days later.
Between 2017 and 2019… these signals appeared on 86 different stocks… so a new one roughly every thirteen days.
Can you guess how many went up?
ALL 86 STOCKS WENT UP!
EVERY. SINGLE. ONE.
With overwhelming validation like that – I now knew my stock-screen was bulletproof.
And this hidden market came into full crystal clarity.
Across a broad range of economic conditions…
Woven into the fabric of the stock market, these trades will go up… sometimes overnight… in ANY market.
Up, down, or sideways.
But here's where this trade gets even more interesting — and where you can make some REAL money….
Harvard Business Review released a shocking study this year. It estimates American corporations have now stockpiled $4.0 TRILLION in cold hard cash.
That's 5 percent… of all the money in the world… sitting inside corporate U.S. bank accounts.
And when they start to deploy it – potentially weeks or even days from now…
You could ride this next $4.0 trillion wave
to as much as 5X your money…
maybe more.
After the wave crashes, you won't want to have missed this historic money-making opportunity.
An event I'm convinced, beyond any shadow of doubt…
Makes the next few days your #1 gateway to enter into millionaire "rainmaker" territory.
I'll show you why the precise 4-part stock screen I engineered is your best way in the door… for a shot at quick gains of 5x or more.
In-the-know investors can see this wave thundering closer as we speak.
Like global business magazine Quartz – who reports the pandemic brewed the perfect storm for this hidden asset:

On May 5, well into full-on global lockdown…
The famous Toronto-based investment bank RBC Capital Markets told their investors:

On an annual basis, that's a new "Rainmaker Trade" every day and a half! And that's just in the U.S.
Among this pool, my proprietary 4-part system only tracks trades with the biggest profit potential…
Trades Barron's magazine said could happen even more often post-lockdown.
They reported: "One byproduct of the coronavirus pandemic" is special circumstances that could:

This next wave is coming.
And yes — it's "the big one."
How can I be so sure?
Unlike the handful of new sources who are picking up on it…
I've watched it brewing on the horizon for years.
And I've NEVER seen an opportunity this perfect, to walk away rich from just a handful of trades.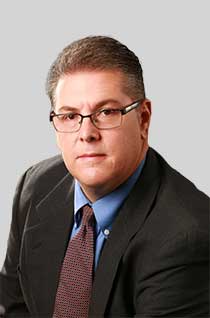 Hi, my name is Nathan Slaughter.
I'm the Chief Investment Strategist at StreetAuthority — one of America's oldest independent financial publishers.
Before my 23-year career took off, I rose from a humble Louisiana upbringing…
To the highest ranks of Wall Street…
Where I managed millions of dollars for my clients and helped them find an edge in their investments.
Decades inside the heart of global finance, and you can't help but notice the gut-wrenching chasm between the 1% — the CEOs — and the 99% of everyday investors.
Normal Americans are stuck with a tiny menu of investments compared to these elites.
Because the out-of-reach best investment plays… not unlike the one I want to show you today…
Are usually closed off to the vast majority of investors.
Usually, you need a million-dollar net worth… or $300k in annual income… to even hear about these opportunities.
That's why I'm so excited these "Rainmaker Trades" can help ANYONE profit… no matter their background or net worth… just like Ted, Anita, & Van
These aren't outdated emails from yesteryear…
No, this is what a handful of readers wrote in to say in the last few weeks — folks I deemed qualified to "beta test" the system I've refined for you today.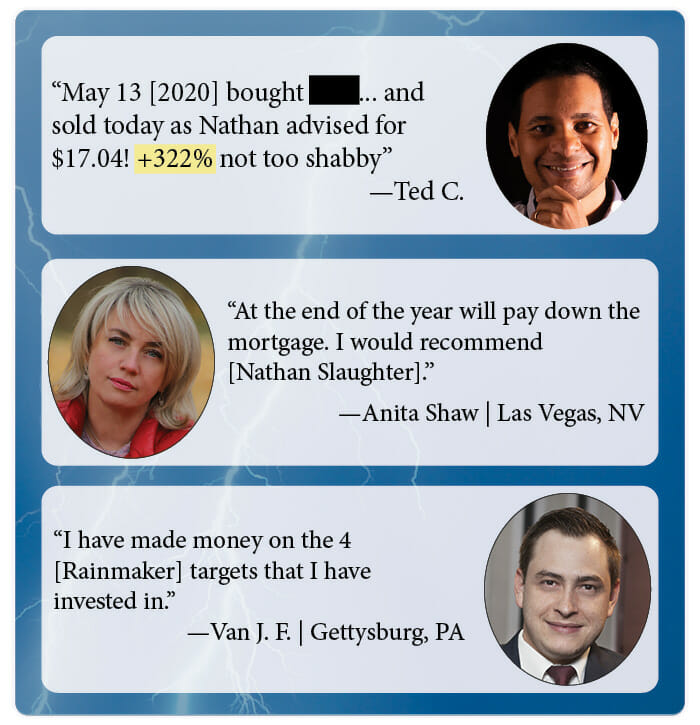 These aren't financial whizzes, MBA graduates, or expert traders.
And while I can't promise everyone will see the same success, I can say: these are ordinary Americans, just like you.
Who probably saw a chance to get greedy when others were fearful.
Now you can do the same – heck, even better…
By seeing Project Rainmaker for what it really is:
ONE. BIG. DISTRACTION.
One that allows Fat Cat CEOs to stuff unprecedented billions of cash in their pockets while the world panics…
Tech founders did it in 2001 with the Dotcom bubble
Investment bankers did it for years leading into 2008 when our economy went swirling down the gutter
Now the CEOs are doing it in 2020 — with the "Mother of all corporate cash transfers."
Meanwhile, regular folks are just trying to scrape by…
Protect what wealth they've built up… and get out of this nightmare unscathed.
This time, you can join the few who rise from the rubble richer than before, by leaps and bounds.
How can I be so sure? Because we're already doing it. Not in 2017, 2018, or 2019 — right NOW.
The craziest part of it all?
The 5X gains in 71 days my readers had the chance to score?
Is an honest "low water mark"…
Of the tidal wave that could wash you into "millionaire territory" before 2020 is finished.
I think you'll agree once you see the five trades I'm about to share…
Which I pulled from a multi-year research study into this hidden stock market corner, where…
HUGE winners pump out triple…
quadruple… even 8X your money
Take IMDZ, for example.
6.34 Billion shares of stock traded hands on February 21st…
But only one "Rainmaker" trade did this.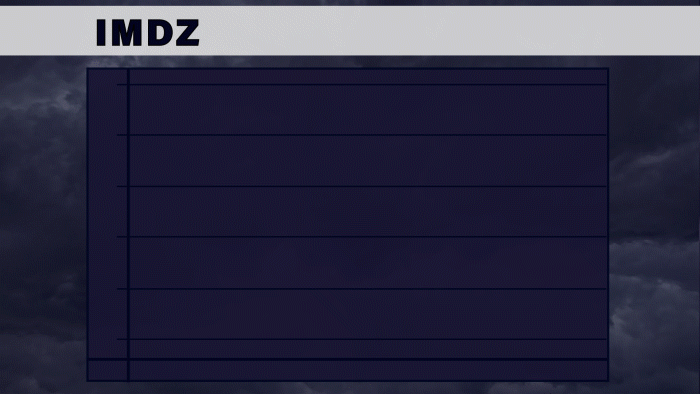 This quadruple-your-money win didn't require decades of patience, as you might expect…
It happened overnight.
Four days later on February 25th — a kaleidoscope of tickers swirled through the markets…
But only ONE did this: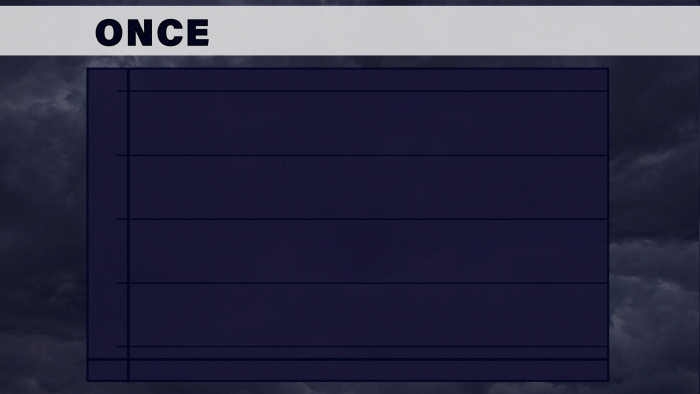 Another "Rainmaker" stock…
Another overnight jackpot, for more than double your money.
Again, one particular Thursday, stock tickers pinballed at the speed of light from Manhattan to Madrid…
But only one "Rainmaker" stock shot up this high, this fast.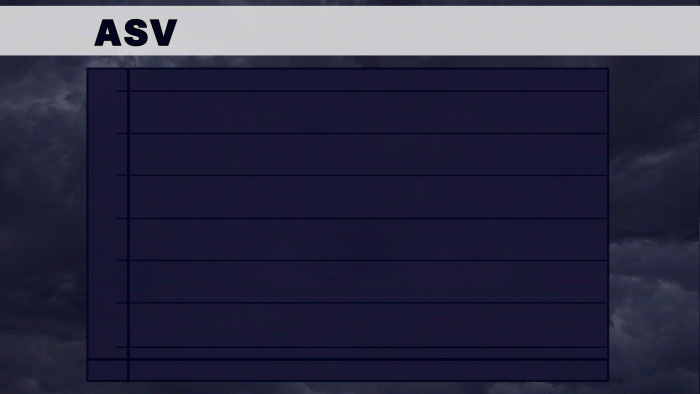 Imagine getting in on Wednesday with $1,000.
By dinnertime Thursday, you'd be sitting on $4,208 and change — from just this one trade.
To be clear: all 3 of these were regular stocks. Not options, complex shorts, or crypto currencies.
(You could have bought them with any ordinary brokerage account.)
And they paid out in under 24 hours.
When one hit on a stock called Synthorx…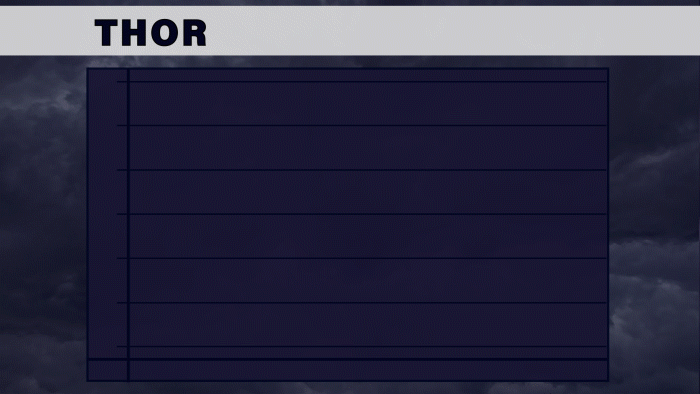 "Rainmakers" who played their cards right would have nearly tripled their money.
Hold on, we're not done yet.
Not by a long shot.
Another "Rainmaker" trade on a Houston-based energy contractor called Willbros Group.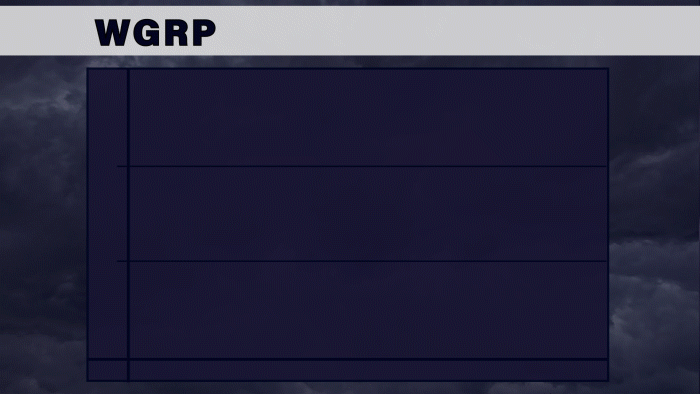 Triple your money, and then some, in less than 24 hours.
Now, let's say you'd invested $1,000 into each of those trades.
No rolling them together or any of that nonsense, just 5 standalone trades and $5,000…
These 5 easy "Rainmaker" trades would've more than tripled your money into $16,769.80.
The reason you can make so much…
Even with a small starting stake…
Is the profits "rain" down from HUGE hidden market moves.
How big are we talking?
Well, this type of stock trade rained down
$60 BILLION DOLLARS on a single Monday…
(And days from now, your next fast-money flood
could break)
November 25th, 2019 was "just another Monday" by most accounts.
But while the media squawked about the Chinese trade deal… debated gold prices… and the Dow inched 200 points higher…
A savvy set of investors were filling up with $60 Billion dollars in "Rainmaker" cash.
(Profits equaling the GDP of Costa Rica – in a single day – with the type of trade I'll show you below.)
If you have "nerdy" reading habits, you may have read about this stock trade without even realizing it.
For example, you might have noticed when Wall Street Journal said this kind of trade can:

And Harvard Business Review confirmed these trades can:

Now Forbes magazine says…

And CNN Money verified these trades can produce:

How staggering?
One of the trades they reported on could have 300X'd your money in a single trading day.
That means every $1,000 into this "Rainmaker" trade would have spit out $300,000.
Shares were trading for less than $2 on Friday…the gain [next Monday] was 30,000%!
Listen, I know profits this big might feel a bit overwhelming…
But stick with me another three minutes…
And I'll show you an easy way to pocket these fast potential cash-outs…
For up to 5X your money or more… possibly in just the next few weeks.
No complicated software. No special trading account. No day trading.
Just easy, ordinary trades.
I give you my word… once you see how easy it is to make trades inside this hidden asset class…
You'll be brimming with confidence…
Ready & equipped to make your first "Rainmaker" trade, and collect up to $2,514 for every $500 you invest.
So how much money is at stake here?
I'm Talking Millions of Dollars per Minute…
Billions Per Hour… GUSHING out of these
"Rainmaker Trades"
For example…
Not long ago, seemingly out of nowhere, $4.15 Billion per hour began overflowing out of Celgene.
It didn't stop for 24 hours…
Anyone in this "Rainmaker" trade went running straight to the bank.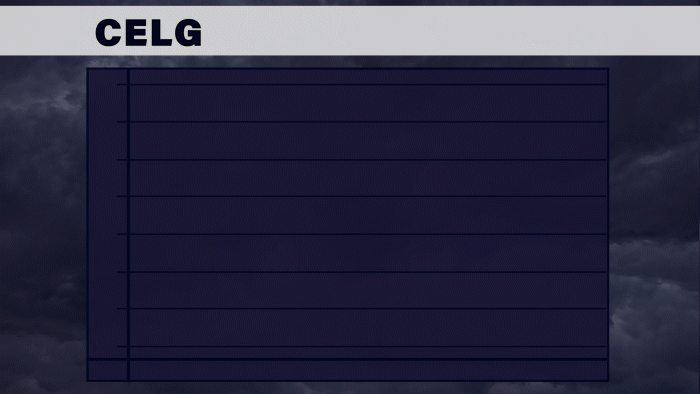 $99.5 BILLION in new wealth had poured out by day's end.
Then take Raytheon.
In mere minutes, billions started exploding out of this "Rainmaker" trade.
$3.70 Billion per hour… for 24 hours.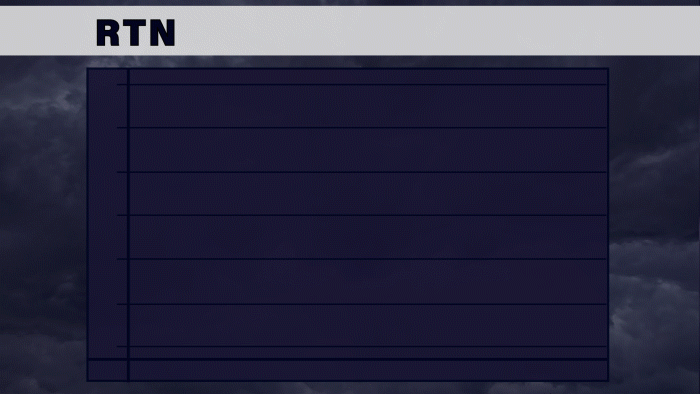 When a multi-billion-dollar tidal wave sweeps in like this…
It's easy to see why you don't need much money to start skimming enormous sums of cash off the top of these trades.
Last year alone, CEOs siphoned $1.9 TRILLION through this hidden asset… this year that number could more than DOUBLE. I'll show you the photographic proof in a moment.
Think about it like this:
It took Warren Buffett 50 years to amass his $87.3 Billion fortune.
Yet, at the rate this "Rainmaker Trade" pumped out cash…
$2,750,000,000 per hour…
It would've only taken a day and a half to race past the Oracle's life earnings.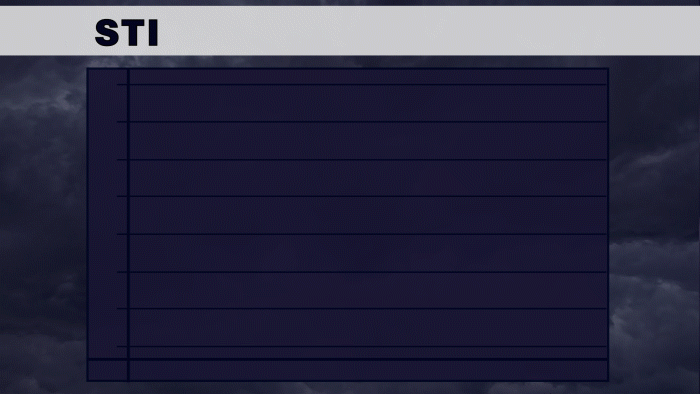 Obviously not ALL that cash would have been yours…
But just imagine having even a tiny slice of these "Rainmaker" trading moves.
In all honesty, you could have – because these were all regular stocks
Which means no special trading clearance or fancy account is required on your part.
The only difference between these 1-day winners… and the tens of thousands of other stocks trading hands each day?
Every time my study spotted
this "Rainmaker" signal —
the stock ALWAYS shot up.
100% of the time.
It pays out fast, too. Which means you're in and out quickly.
NO riding out roller-coaster market volatility… waiting decades for your investment to pay off…
NO complex shorting trades…
NO dumpster diving for yesterday's losers…
And NO hiding gold coins under your floorboard.
Just regular stocks making you unbelievable profits.
Now, I can't promise you'll cash out with a winner ever time…
It's true what they say…
Nothing in investing is guaranteed.
But as you can see from the real Rainmaker trades I discovered in this study…
When the gains hit, they tend to come fast and furious.
Think of today's system as a tool to detect invisible "Rainmaker" traces coming off certain stocks.
The amount of cash that rains down
from these trades… even with small starting amounts… will make your
head spin

.

Had you known a "Rainmaker" trade was about to occur on JetPay Corporation, you could have invested a reasonable $500…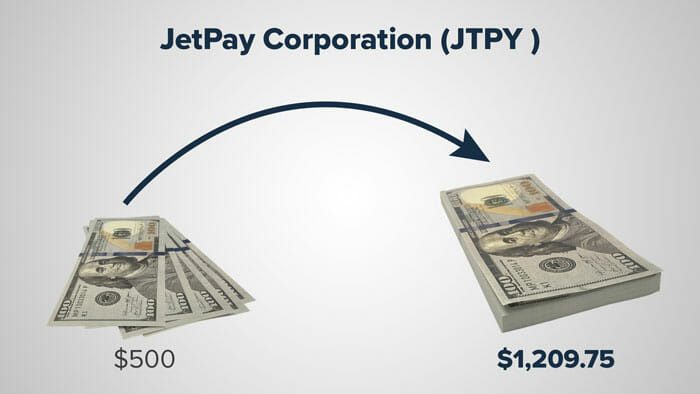 The next day, you'd have woken up with $1,209.75
Or consider the stock Mood Media Corporation.
If you'd been in on this "Rainmaker" trade… you'd have nearly tripled your money in a single day.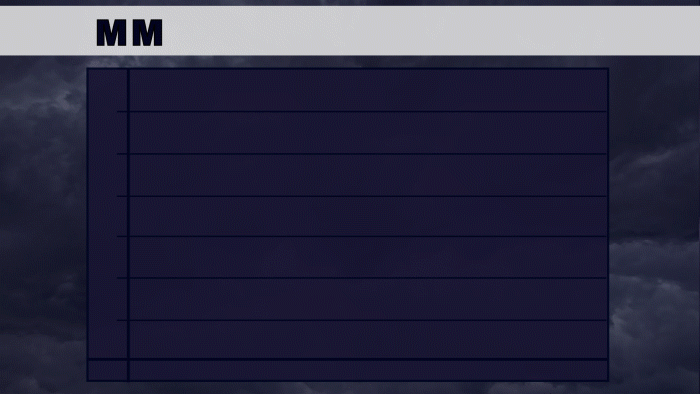 Now, I know these aren't the millions-per-minute rich CEOs are swimming in.
But since new Rainmaker trades happen so often… it's not hard to understand how fast this easy money could stack up.
Like when Astea International handed a few "Rainmaker" traders $4,589.20 for every $2,000 invested.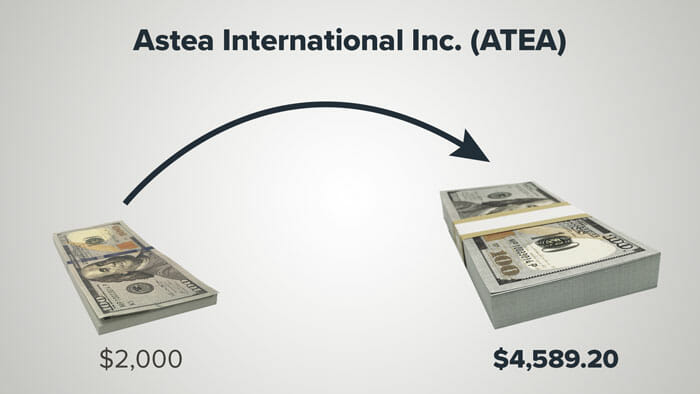 This is no joke.
Every single one of these mouth-watering gains…
Was an ordinary stock trade.
Any run-of-the-mill trading account (even the kind they give to brand NEW investors who've never traded before at all)…
Would have gotten you in and out of these trades with spectacular paydays.
Listen, I'm a pretty humble guy…
But in my little corner of the internet, where 12,000 Americans read my investment column each week…
Word has spread about my success.
The world's biggest stock exchange — the NASDAQ – said this about me on their website:

Before I came to help ordinary investors — which has been my true life's calling for 23 years now…
I spent years on Wall Street, routinely managing millions of dollars.
First at AXA / Equitable Advisors: a fixture on Wall Street since 1859, today their total assets under management tower at $1.6 Trillion (more than the value of Amazon and Microsoft combined).
Then at Morgan Keenan, where I honed the skill of asset allocation, retirement planning, and consultative portfolio management services.
I don't share these credentials to brag. In fact, there's a funny story you should know from my scrappy college days.
The admissions rep laughed at this Southern Boy's college application…
But once they saw my test scores —
they were forced  to hand me a full-ride scholarship.
Here's the thing: I'm not "gifted" …
And I wasn't born with a silver spoon in my mouth…
I'm from Louisiana, one of the poorest places in the country.
So, when an average kid, from a no-name family, gets home-run test scores…
Virtually forcing a Top 25-ranked business school to hand over a full-ride scholarship…
You might chalk it up to natural talent, or luck.
Let me assure you — in my case, it was neither.
And that should be music to your ears if you want a proven stock trading system in your pocket.
Why?
Because the X-factor that took me from my childhood in "Sportsman's Paradise" — where most ambitions end with football, fishing, and food…
All the way to the upper ranks of global finance, working for the top firms on Wall Street…
Was work ethic.
The same brand of blood-and-sweat due diligence you get in today's stock-detection system.
It's also this same dogged determination that allowed me to uncover the inner workings of Project Rainmaker and the men behind it.
Which not only led me to the 5-times-your-money in 71 days you saw before…
But to the fast-approaching $4.0 Trillion cash transfer these CEOs do not want you to know about…
Of course, tracking their next big shadow move hasn't been easy.
They prefer it that way. This process demanded thousands of hours of research… some shocking text messages…
And more all-nighters than I care to remember.
Due to the complex web of legal filings — which help keep out people like myself (and you!) …
I had to get an expert pair of eyes to unravel the question that, frankly, had me stumped:
Why Are U.S. Mega-Corporations like
Disney, Comcast
& Apple…
With $4.0 Trillion in Cash on their Balance Sheets… Actively Piling on MORE Cash???
When whispers of these strange cash injections started appearing, I texted my publisher Jeff Little.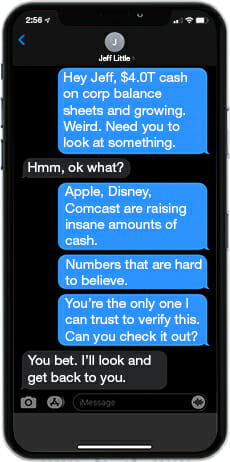 Three days passed, and I wondered if he'd hit a dead end. Until I got this text: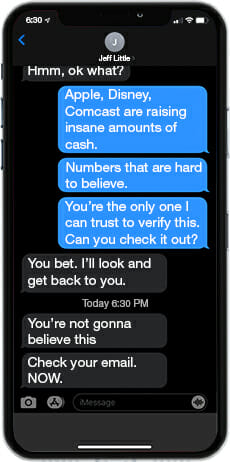 I'm going to show you the exact documents Jeff emailed me…
Which confirmed every detail of what I suspected…
Some CEOs have been using the pandemic as a massive smokescreen to funnel trillions in cash through this hidden asset. But before we get there…
And before you understand why news website of the year, The Telegraph, said:

The first thing you're probably wondering is:
What Actually ARE These "Rainmaker" Trades?
You may have figured out what I'm hinting at by now.
It's something that CEOs do that creates a huge profit opportunity in the market EVERY time it happens.
And whether you were familiar with this word before today, you're going to love it from now on:
Buyouts.
You might have heard them called mergers, takeovers, or acquisitions.
It's all the same thing… and it's the #1 reason America's rich CEOs are hoarding all that cash.
What's more, it's widely agreed upon by elite investors — to be the FASTEST way to profit with stocks.
Market Watch says:

Or consider the advice Yahoo! Finance gives about this market 'corner' – they say:

The Nest, an online retirement planning source since 1997, wrote:

PitchBook, the top online buyout database — notes profits aren't only fast, but big too:

Even stodgy publishers like Kiplinger's praise buyouts as:

It's impossible to deny: buyouts aren't only the fastest way to make money with stocks…
But also, how you score the biggest wins… with less risk.
With a historic $4.0 Trillion in cash on hand for big U.S. Companies to buy out smaller ones…
I'm confident takeover trades will provide the BIGGEST profit opportunities in 2020 and beyond.
Because when a bigger company buys a smaller company… the smaller company surges overnight
That's why Forbes agrees it's BETTER to be holding the SMALLER company (the 'target')…
Which is exactly what my system does.

Most investors would be thrilled beyond belief to have a way into ANY of these acquisition targets.
But now imagine this…
What if, through all the rumors… closed-door activity… and stock market buzz…
You not only had the consistent ability to sniff out the buyout targets… before they spike… with precision accuracy…
But you could ALSO pinpoint the ones with the biggest profit potential?
Your timing couldn't be better to spear the biggest whale of the year…
An opportunity I've been tracking under the surface – through a series of documents I'll show you right now.
Buried under an ocean of legal filings –
my publisher uncovered 3 "smoking gun"
documents that slipped past most of the
mainstream media & business analysts.
The series of events that unfolded between March 20 and May 12 this year doesn't seem real.
(And it's not because I wore sweatpants 12 days in a row, either.)
When Jeff emailed me the first of these 424(b)(2) documents…
I clunked my coffee cup on the desk and squinted at the screen…
Were my eyes playing tricks on me?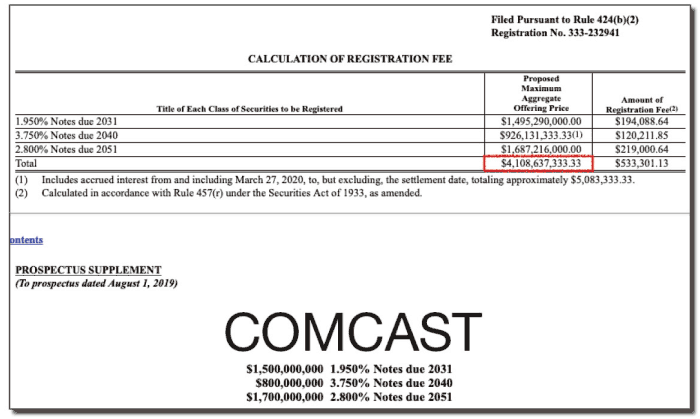 Nope. On March 25, Comcast quietly issued a directive to boost their cash on hand by $4.11 Billion — a whopping 50%!
With a single 424(b)(2) filing…
Comcast's CEO likely signed the directive from his closed-door boardroom grinning the whole way through.
So, we have a huge multi-billion-dollar cash-raise…
Signed off on by the CEO of Comcast…
On March 25 – amidst the height of the COVID-19 emergency.
Now you can see "Project Rainmaker" written all over this.
At the time, however, I was still only seeing the tip of the iceberg.
It went deeper, so much deeper.
Jeff's email also showed that on May 4, the cash-flush iPhone maker did something unthinkable.
Apple already had $200 Billion lining their pockets. No need for more cash, right?
Wrong!
The CEO whipped out his pen, and signed off on a $8.5 Billion cash addition — to Apple's already-giant balance sheet: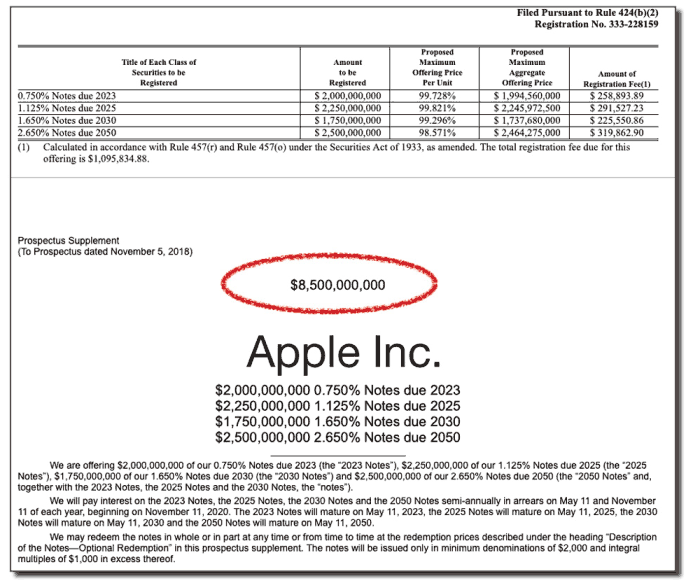 Doesn't this bring to mind ole' Warren Buffett's timeless maxim:
"Be greedy when others are fearful" — Warren Buffett 
As the market, heck, the whole world spun into panic… these CEOs had the audacity to stack up MORE cash… to bankroll their newest, greediest method of self-dealing I'll reveal in a moment…
(One we can anticipate for potential 5x your money in as little as a few weeks.)
This next one, however, tops them all:
On March 20…
Disney's CEO was putting on Act I of his own show…
When he grabbed $6.0 Billion in fresh cash for his entertainment empire.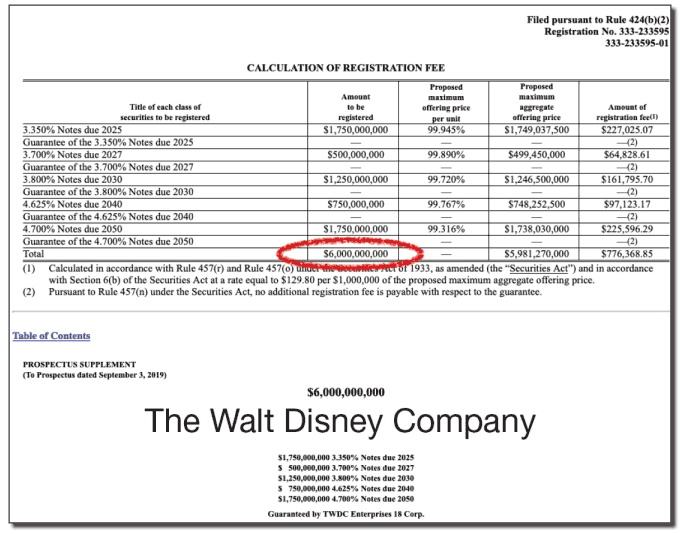 With one stroke of his pen, Disney's CEO doubled the cash on their balance sheet.
But Act II is where the REAL stroke of magic happens, because one month after this historic move…
Disney doubled down AGAIN! And raised $11 Billion MORE.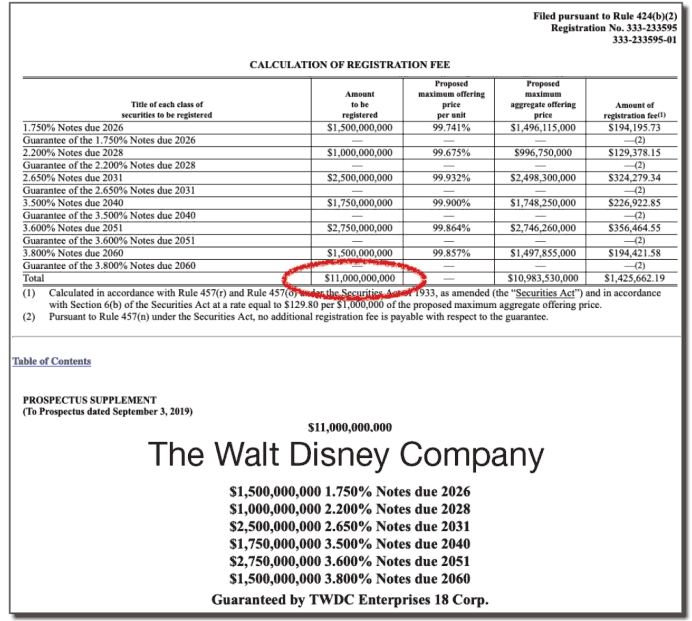 Bringing the grand total to $17 Billion, all within fifty-two days.
If you ask me, it's time we shined a light on this shadow market:
The downright obscene compensation packages of some of the CEOs…
How they stand to PERSONALLY BENEFIT from these "Project Rainmaker" cash moves….
And how to legally force your way into their deals – for 5X your money or more — with a few simple clicks.
It All Begins With My New R.A.I.N. Buyout Trading System I'm Proud to Announce Today.
Imagine "Making it Rain" Cash into Your Account… Week In… Week Out… No Matter What
Mr. Market is Doing.
What would it mean to you… to your family…
Owning the ability to sit down, place a trade, and win almost every single time?
And potentially double, triple, quadruple, even five times your money – when you click "trade" in your account?
Going to bed after placing a simple trade…
And waking up to the gains that just piled onto your net worth while you slept.
What if you had a reliable, REPEATABLE system at your fingertips to:
Finally take that luxury golf trip you've dreamed of (Pebble Beach, Bandon Dunes, and Sea Island are my personal favorites…)
Scribble off a few tuition checks for your grandkids — carefree as if you were buying groceries…
Retire a decade earlier…
Now before I go on, I want to point out the obvious… no system is perfect.
But with my supercharged system capable of pumping out five times your money in 71 days… you can see how this isn't some far-off fantasy.
I know it can be a lot to process.
At first, it can feel unnatural to have the opportunity to pocket this much profit, with so little effort…
(Perhaps even shameful if you were raised like me, to sweat for every dollar, and "just be grateful for food on the table.")
But I assure you.
After watching hundreds, then thousands in potential gains rushing into your account…
It could become simple routine.
You may have noticed how, even among these 3 crazy CEO cash moves — Disney stood head & shoulders above the rest…
So, it came as no surprise that my system just flagged Disney as the likely buyer of the next mega-buyout.
With Billions of cash already on hand – they raised seventeen BILLION more. Why?
Because I believe their CEO is on a shopping spree to buy up smaller companies.
Which means you have a rare opportunity to:
Trade Upon Disney's Next Star Buyout &
Snap it Up Cheap BEFORE They Shower it with a
$22.4 Billion Mountain of Cash
Get in before Disney makes their move…
And my system indicates you could turn a $2,000 investment into a $10,059 windfall.
I know that kind of money from 1 trade might sound like a Disney fantasy…
Yet, here's 3 more reasons that should tell you why there's no better time – and no better system in the world — for scoring hefty buyout profits.
REASON #1: CEOs at major U.S. companies have hoarded $4.0 Trillion in cash — reserves CNBC reports they're saving for "a wave of M&A activity."
REASON #2: SMALL companies, by their nature, have higher exposure to risk. More vulnerable than ever in the current market – these small- and mid-cap stocks are likely more open than ever to the safety (and profit) inherent in a takeover from a larger company.
And the most important reason of all – the #1 driving factor behind these deals…
REASON #3: CEOs create "inorganic growth" (read: fake growth) on their quarterly earnings by acquiring SMALLER companies onto their balance sheets.
You already knew their "profits-above-all" mentality.
Bhat you didn't know… was how they milk profits out of thin air.
For years, many of them pushed share prices to new highs simply by snapping up massive quantities of their own stock (the less there is of something, the more valuable it becomes!)
Architecting compensation packages that make some fume out the ears when they see the numbers.
Now, their latest tactic is using buyouts to effectively "steal" earnings growth from smaller companies… and make their own companies look like star performers.
(That's like striking out every at bat… all season long… then copying someone's .309 batting average onto your stats.)
"Project Rainmaker" is a game of smoke & mirrors.
I've just shown you their latest brand of smoke…
So now let's hold a mirror to the men behind it all.
Guess how much money the CEO of Apple, made in 2019?
$11,555,466.
Yet, he's still inhaling corporate cash at a record clip… $200 Billion if you remember from the legal filing document Jeff dug up.
Now take a look at Disney's compensation package, which paid their CEO 1,000 times more than the average employee.

Or how about the CEO of Comcast who, in 2019, hauled in $36.37 million in total compensation.
But guess what?
It's not just these three. Almost every major U.S. corporation is controlled by executives with the SAME insatiable appetite.
For these men, nothing is more important than showing black numbers to shareholders.
So, buyouts are just part of the smoke and mirrors they use to manufacture growth.
Especially now, when investors are uncertain when they'll see growth…
Acquisitions are one of the only ways to show it.
Which must be why Barron's reported:

Now you're starting to understand why these CEOs have been stockpiling all this cash…
And even raising more…
It's for moments just like this – when they need SOMETHING positive to show shareholders.
With the government scrambling to stimulate the economy…
I wouldn't be surprised to see looser regulations… more buyouts… and more "Rainmaker" trades getting spit out of my stock-selection system…
One that evaluates tens of thousands of data points with laser precision…
Let's take a quick look at Part I of my screen:
Part I:
Rising Cash Flow
Cash is King.
I prize strong cash flows above almost all else, and so do buyers.
I'm talking about revenue that is NOT bogged down by high expenses like most stocks that trade on Wall Street.
Revenue that turns into free cash flow (FCF).
Take it from one of the world's richest men & takeover titans, Jeff Bezos:

Or from Abbvie, referring to its purchase of Allergan for a whopping $63 Billion:
The combined companies generated $19 billion in operating cash flow last year… ensures funding for robust pipeline investment, debt reduction and capital return to shareholders.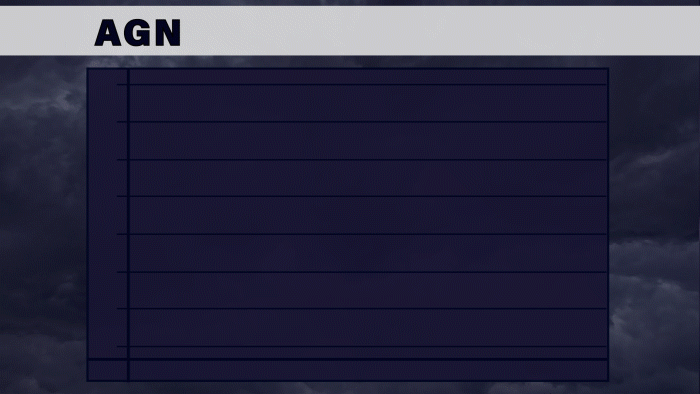 Not only does my system prioritize positive FCF… but also year-over-year growth…
Which indicates company margins are improving year in, year out.
Next, Part 2 of my system analyzes stocks that are:
Part II:
All Clear
Cash may be king, but it's not everything.
Sometimes a takeover fails because of a legal problem, a competing offer, a regulatory problem, or a culture clash.
Yes – it is possible to analyze these factors with scientific precision.
Take the rumored 2017 buyout many thought Kraft Heinz would tie the bow on.

It was all but certain to everyone but a few key insiders – who knew the cultural differences between the dealmakers was going to ruin the deal.
One Unilever inside said: "The deal made perfect financial and strategic sense for [Kraft], but absolutely none for us."
Little did Kraft's main dealmaker Jorge Paulo know… this conflict spelled failure.
Unilever's Chief Executive Paul Polman issued a BRUTAL rejection to Kraft, saying their proposal had "no merit, either financial or strategic."
(He refused to even come to the table!)


Reuters reported:

All the while, my system was pinging all systems go on Mead Johnson Nutrition, at the same time: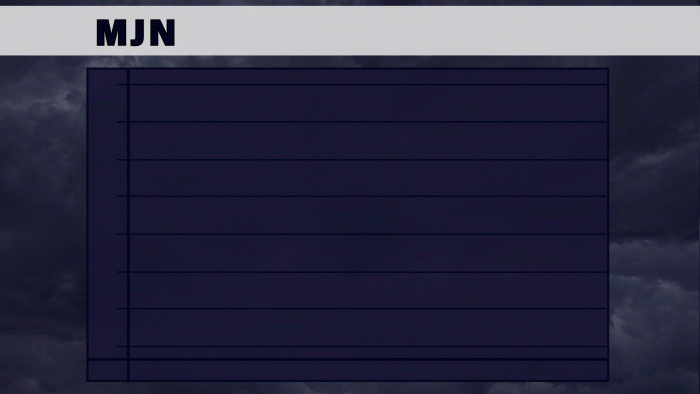 What was the difference? MJN passed these all-clear screening criteria.
Free of any legal, cultural, political, or competing offer entanglements
High probability of passing antitrust inspection
WILLING & RECEPTIVE to offers
Another All Clear signal my system tracks…
Is something you and mega-corporations probably share in common: debt.
Just like most homeowners, companies own assets with some level of debt mixed in.
If they don't have enough debt, they're missing out on owning a bigger house. Too much debt, and they'll default – and LOSE the house.
Smart Rainmakers avoid buying companies with too much debt for this very reason – which means high-debt stocks get low-probability buyout ratings from my system.
On the contrary, companies that own most of their assets All Clear – WITHOUT piles of debt – are highly attractive targets for Rainmaker traders.
Take this ski resort stock my system spotted – Peak Resorts — which could've doubled your money.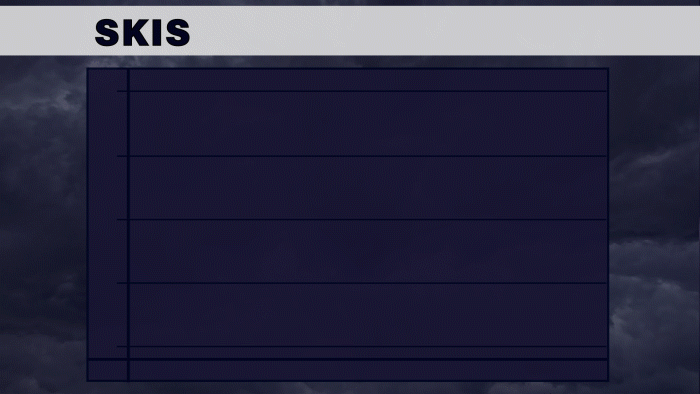 Peak's Equity-to-Debt ratio was 1.7 – by which I mean it had 70% more equity than current liabilities — a GREAT signal for investors. (More "house" than debt, in short.)
Part 3 automatically scans for stocks with strong equity-to-debt ratios…
Factoring in leverage ratios, lending terms, maturities, and debt covenants, and other key criteria buyers look for.
When a stock passes this second part of my screen – you know it's "All-Clear" for takeoff…
Part III:
I

rreplaceable Assets.

The third layer asks: "What does this company own… that nobody else owns?

This makes a HUGE difference in determining whether a stock is targeted for takeover.

Part 3 is what led me to find Tobira Therapeutics, a biotech specializing in treating a rare liver disease:

Like a roman candle, this stock started spitting off profits the moment the news hit.
Within hours — you could have cashed out $8,600 for every $1,000 invested. Or $43,000 for every $5,000 you put in.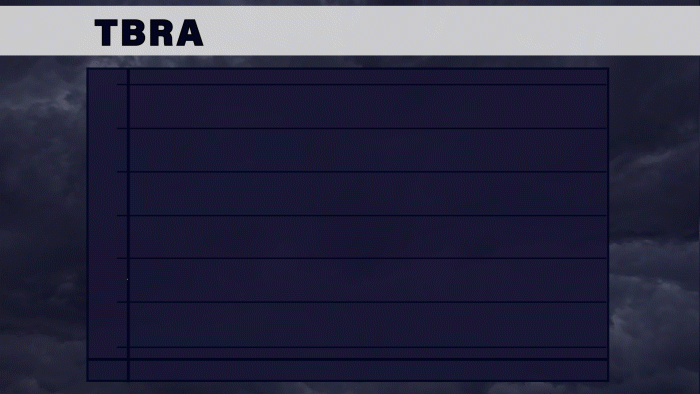 Tobira passed this part of the screen because its drug DPP-4 was unlike anything else in the world for treating Non-Alcoholic Steatohepatitis (NASH).
With no major competitors, Allergan came in…
Snatched up Tobira…
And "Rainmaker" traders made a killing.
In short, the stock's assets need to be unique, irreplaceable, or hidden from the wider pool of competitors.
Which is the only way to dominate highly competitive corners of the market.
Think biopharma, oil & gas, and financial services.
Environments where players adapt or die.
The smart one's fish in ponds where they know there's food. Markets like telecom, for example.
In this particular corner, stocks like DirectTV emerged from my system, which racked up 296% gains when it was bought by AT&T…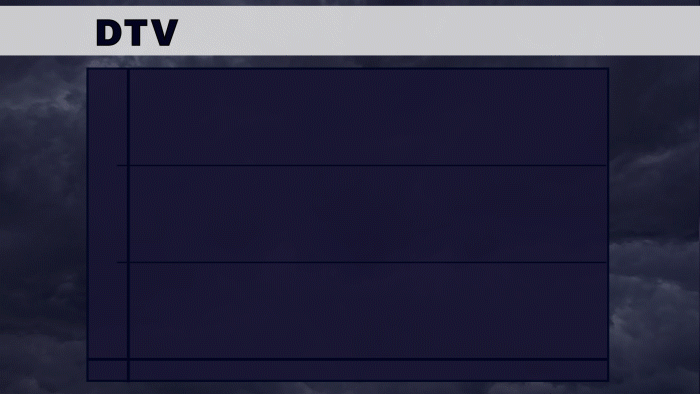 While others like Dish Networks – trading in the same space, at a similar price — got thrown out.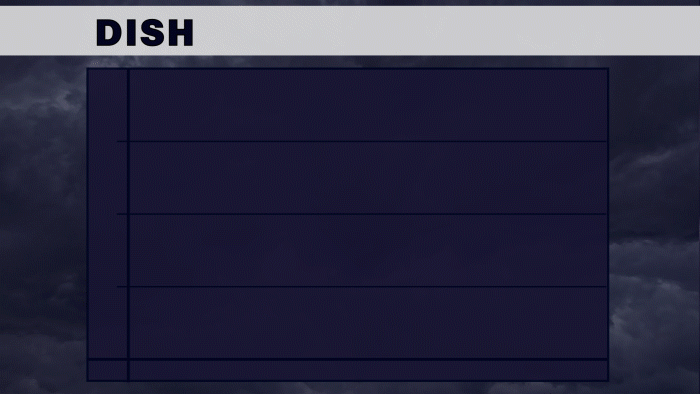 This part of the screen not only identifies the Irreplaceable Assets… but the one-of-a-kind stocks inside profitable & active industries.
Next up, Part IV revolves around 1 key question:
If the market is convinced a stock is worth $10, but your analysis is screaming it's worth $40, do you buy?
YES!
Part IV:
"
N

o Way That's the Price!?!?!?!"

This one makes a lot of sense.

Remember the 6.34 Billion shares of stock trading hands per day?

Inside that bunch are a handful of companies worth MORE than the market is giving them credit for.

Diamonds in the rough.

Whether it's Berkshire Hathaway, Apple, or Google – acquirers are more likely to pull the trigger when they think that stock trading for $10 is worth $20…

But with my 4-part screen at your fingertips… you're going to do them one better….

Because SOME stocks are worth more than even Wall Street knows.

An example is when TD Ameritrade's stock slid from near $50 to $40 to $30 last fall.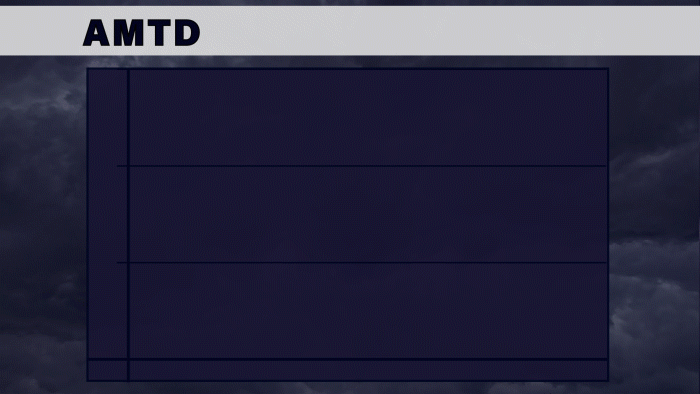 Shortly after it bottomed out, a buyout from Charles Schwab flooded investors with $4.42 Billion in instant cash.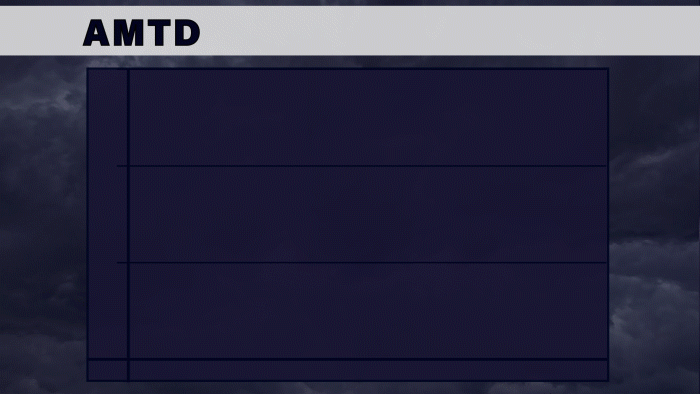 But it kept going up after that, gaining 25% total a day later… then 29%.
So, while most of the market thought the party was over at 17% — you could have pocketed nearly double what they did.
Don't worry if you missed the party, because you now have a rare second chance to join this next wave of "Rainmaker" trades.
Because the signal
JUST STARTED FLASHING

on a
TV streaming stock I'm convinced Disney
is targeting for buyout…
And I want to give you this first
"Rainmaker" trade FREE.
To my amazement, this stock passed ALL 4 parts of my proprietary screen.
Rising Cash Flow
All-Clear
Irreplaceable Assets
No Way That's the Price!?!?!?!
It's "all systems go" on this trade – the data indicates five times your money or more potential from your first Rainmaker move.
Remember, this trade signal lets less than .01% of picks through its rigorous 4-part screen.
So, when one stock ticker passed ALL 4 SCREENS…
Leaving me slack-jawed at my monitor — I had to get the story behind it. All my research indicates:
Disney's CEO will make a BOMBSHELL
announcement that launches this
TV streaming darling over the moon
This San Jose-based TV "streaming" stock passed through my R.A.I.N. system with flying colors.
Disney has been identified as the likely buyer.
It takes no stretch of imagination to see the historic spike in TV streaming demand, driven by the pandemic lockdown.
But before I get ahead of myself, and tell you how this one play alone could make you 5X richer — let me be very clear:
The stock I'm hinting at is not Netflix… but it is in prime position to become their #1 competitor.
(It's not Hulu, HBO, or any other streaming service you've probably heard of…)
No, by acquiring this little "Princess" streaming stock — Disney could double its streaming subscribers and squeeze the living daylights out of Netflix…
Disney has had a rough 2020: the revenue hit from amusement park & cruise liner closures had one silver lining — it's TV streaming business is THRIVING…
But they could be taking it one step further to replace untold BILLIONS in lost revenue — with a single Rainmaker acquisition
Potentially days from now…
I am certain Disney's CEO will send shockwaves through the stock market when he announces he's been eyeing 1 TV streaming stock with the intention to buy it…
And the OUTRAGEOUS price they're willing to pay for it.
My research shows this next "Rainmaker" trade could turn every $10,000 into $50,296.
It all starts with the 1 TV streaming stock I'll give you for free today.
Think of it as a "welcome gift" for becoming a limited VIP member in my brand-new buyout trading service.

The ONLY Stock-Selection System in the World:
Focused on uncovering the market's top buyout targets…
Powered by my proprietary R.A.I.N. BUYOUT SIGNAL
Built to hand you ENORMOUS PAYDAYS… from regular stocks.
Make no mistake, at this moment you are eye-to-eye with a once-in-a-lifetime opportunity.
The average American investor could go their entire life without discovering even one of these single-day buyout spikes.
Yet, I'm about to put the next Rainmaker trade of 2020 in the palm of your hand… and give you a shot at scoring more of these one-day wins every time my system gives the signal.
The ugly truth is…
While CEOs have been profiting from these deals for decades … funding their lavish vacations, trust funds, and early retirements…
The average investor has been left in the dark.
For you, depending on the decisions you make in the next 3 minutes — all that could be about to change.
Through this invitation today, you have the opportunity to claim your personal copies of:
R.A.I.N. Profit System Report #1: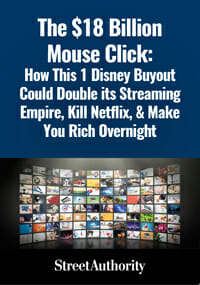 The $18 Billion Mouse Click: How This 1 Disney Buyout Could Double its Streaming Empire, Kill Netflix, & Make You Rich Overnight
This easy-to-read report will tell you everything you need to know about the stock I'm convinced will shoot through the roof when Disney's CEO makes a bombshell acquisition announcement. Disney's partnership to use this company's streaming hardware spans 9 YEARS.
Disney+ — their competing product to Netflix — now has 54.5 million paid subscribers.
This buyout alone would almost double its subscriber base… adding nearly 40 million new accounts overnight.
Demand surged 80% and revenues are UP 55% — something Variety called "a massive streaming surge for the company."
I'll include the name and ticker symbol of the stock I believe is being targeted, exactly how much to pay for it, and when to sell.
Plus, I'll show you another way to play this opportunity which could help you bank five times your money. Incredible.
Your exclusive copy of the report outlines both moves in plain English, so you can decide which is right for you.
Next, you'll also gain instant access to this second valuable resource:
R.A.I.N. Profit System Report #2: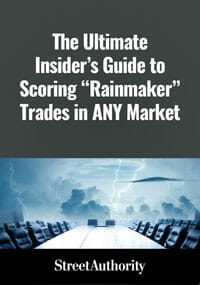 The Ultimate Insider's Guide to Scoring "Rainmaker" Trades in ANY Market
Up, down, sideways… even in the face of COVID-19, the latest coronavirus… these trades GO UP like a law of nature. Consider this your full A-to-Z guide on "Rainmaker" stock trades — EVERYTHING you need to know about:
How frequently to expect new plays
Why they shoot so high, so fast (only if you're interested in what's "under the hood" — not necessary to profit)
How to automatically sell your shares after a buyout for quick profits
Our favorite brokerage accounts & which ones could be right for you
What to do once you've secured a big, fast gain
And much, much more!
Because here at StreetAuthority, one of America's oldest financial publishers…
We don't just hand you a ticker symbol and send you on your way.
StreetAuthority is America's foremost independent source for investors who want reliable… repeatable… easy-to-follow ways to skyrocket their portfolio size.
Here's a small sample of the subscribers who agree our top-tier status towers over our competitors: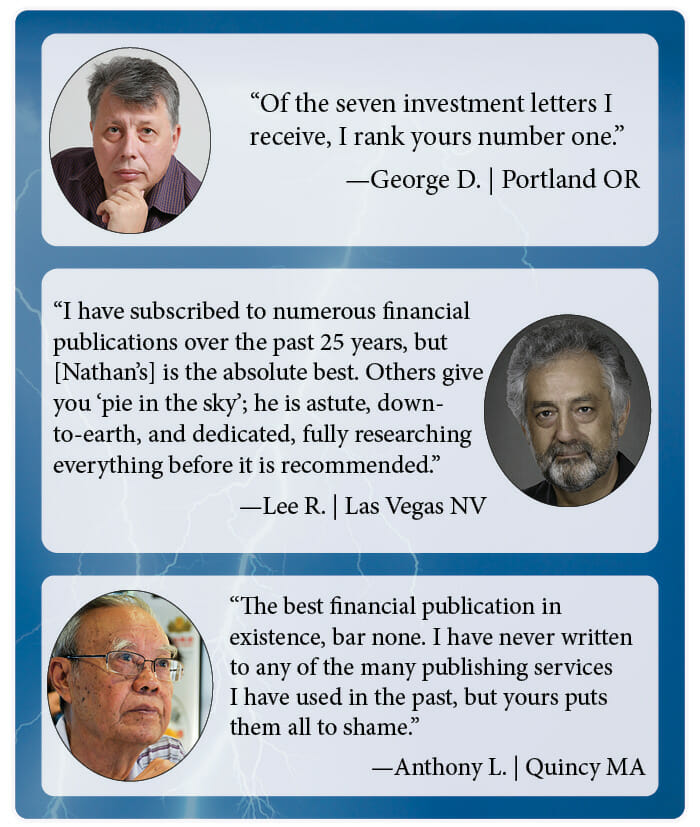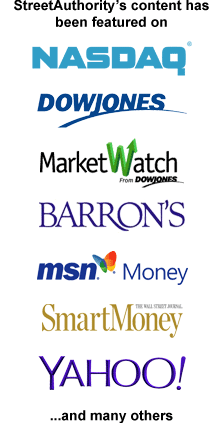 In a growing jungle of misinformation, fear mongering, and fly-by-night newsletters…
We're one of the rare few publishing groups whose track record spans decades…
We emerged through BOTH the 2001 dot-com bubble… the great recession of 2008… and the current 2020 pandemic slowdown.
Giving readers steady, no-BS guidance to not only weather the storm – but THRIVE in the face of it.
This kind of independent, unbiased research is what gained the praises of the countless top-tier financial news sources you see here.
Today, amidst record stock market volatility…
It pays to ride with a team who's been there before and emerged on TOP.
Right now, I'm holding the door open for you…
But you're the only one who can walk through it.
Click the button below to gain a full year's access to the R.A.I.N. buyout system you saw in action today:

Yes! Show Me the Next 3 "Rainmaker" Trades & My Shot at a 5X Jackpot

(You'll still have time to review your order details)
The moment you do, I'll send you my easy-to-read, yet incredibly profitable research detailed below.
Do NOT Miss Your Opportunity To Secure
a Limited VIP Membership to my
Takeover Trader
You're moments away from securing your copy of: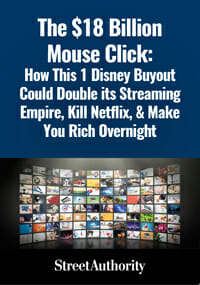 The $18 Billion Mouse Click: Why This 1 Disney Buyout Could Double its Streaming Empire, Kill Netflix & Make You Rich Overnight
But before we get there, I want to make something crystal clear — a key difference-maker when you're considering who to trust in chaotic times.
Many other "credible" sources will toss you to the wolves with a ticker symbol and a prayer.
That's not how we do business here at Takeover Trader.
As a Limited VIP Member of Takeover Trader,
You'll Get Detailed, Easy-to-Follow Instructions
Showing You:
Exactly When to Buy
Exactly How Much to Pay
Exactly How Much Profit to Expect
Exactly When to Sell
Exactly What Price to Sell At
Of course, you've probably guessed I can't just give away this research.
By now, considering the gains at stake from this 1 stock…
You can understand how I could easily justify charging $5,000 for a year's worth of access.
And in the future, some folks may well find themselves paying that much.
But not you. At least not if you act today, because…
I'd like to hand you $3,050 right now…
The only catch here is the monster trade on the end of a hook Disney has cast.
There is, however, one urgent detail you should be aware of.
As of now, if this page has loaded, it means the Limited VIP Membership Window is still open.
And that means you are still formally invited to join our most revolutionary investment research service to date: Takeover Trader.
BUT PLEASE NOTE: Once the 50 available Limited VIP Member slots are gone today, this full $3,050 credit, will likely NEVER appear again…
Unfortunately for those late to the punch: these terms are final.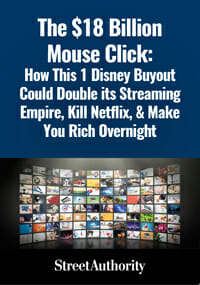 But in the spirit of making this decision as easy as possible for you…
I'll even go one step further.
The minute you decide to pull the trigger on Takeover Trader today, you'll receive instant access to a 100% FREE copy of my new report: The $18 Billion Mouse Click: Why This 1 Disney Buyout Could Double its Streaming Empire, Kill Netflix & Make You Rich Overnight.
This exclusive report — ONLY available through this offer on this page — lays out:
The name (and ticker symbol) of the R.A.I.N. system's initial "buy" recommendation…
Including the FULL story behind the 1 TV streaming stock we're convinced Disney is about to snap up…
And how to play it for up to 5X same-day profits
You won't find this report anywhere else on the web… or in any other store… EVER.
At StreetAuthority, we are fiercely loyal to our subscribers, and we shoot straight from the hip.
So, when we say this special offer is only available to the first 50 Limited VIP Members today — we mean it.
Today, you can kick off a full year for the insanely low investment of $5.34 per day. That's a full $3,050 — or 61% credit — towards the standard retail price of $5,000.
You also have my word that with this and every other Takeover Trader recommendation: you'll know precisely when to buy… how much profit to prepare for… and exactly when to sell.
YOUR LIMITED VIP MEMBER
RESEARCH BUNDLE ALSO INCLUDES: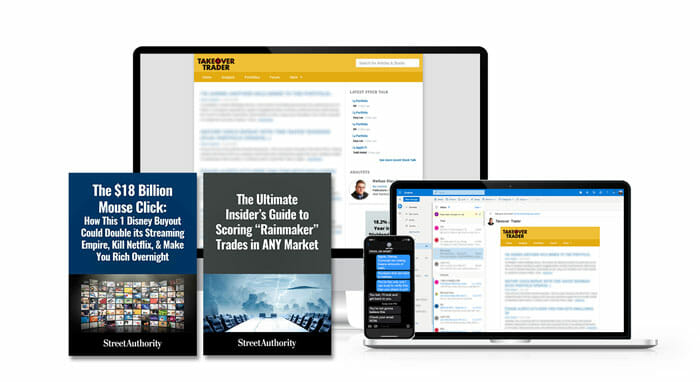 2 Brand-New Issues EVERY Month: The market never goes on vacation — and neither do we. Twice a month, we'll bring you the BEST idea our R.A.I.N. Profit Signal spits out. And if it zeroes in on multiple per month? More world-class picks for you! And chances to bag 2x, 7x, even 15x returns, in 24 hours or LESS!
Timely, Easy-To-Read Buying & Selling Guidance: Because knowing what to buy is only half the battle, you can rest assured that we'll tell you exactly when to buy… and exactly when to sell.
100% Model Portfolio Access: All of our current and future "buy" recommendations, right at your fingertips 24 hours a day, 7 days a week.
Private Access to the "Members Only" Takeover Trader Website: Your personal control room for zeroing in on some of the market's most promising "R.A.I.N." stock stories and opportunities.
PLUS, Weekly Email Updates, Guest Editor Appearances, Master Archives, and so much more!
When you take action today, I'll also hand you 1 simple technique to 'supercharge' ALL of your Takeover Trader gains.
FREE Bonus Gift #3:
The 11X Secret: The Millionaire Trick to
"Supercharging" Your Rainmaker Trades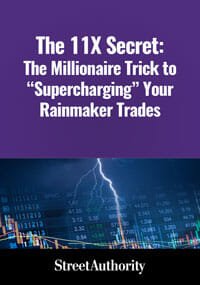 When you've been in the business as long as I have, you discover little "tricks" most investors don't know about.
This particular trick works on ANY stock. But it's not about WHICH stock, it's about HOW you buy it. This unique type of trade can be done in under 7 minutes and has the potential to turn a regular 5X-your-money win into a 55X profit downpour.
And the ONLY way you can claim the report that contains my secret to turbocharging your gains — along with the explosive "Rainmaker" play we've just discussed — is by signing up as a Limited VIP Member today.
And given my track record helping real folks achieve their financial dreams – subscribers to my other services can't decide…
What do they love more?
The money-making RESULTS…
or the no-frills EASE of my investing approach?
It's a tough one!
You won't need to decode any charts, make sense of complex market conditions, or dive into 130-page 10Q reports — ALL the work is on ME.
Based on these notes… I seem to be doing a pretty good job: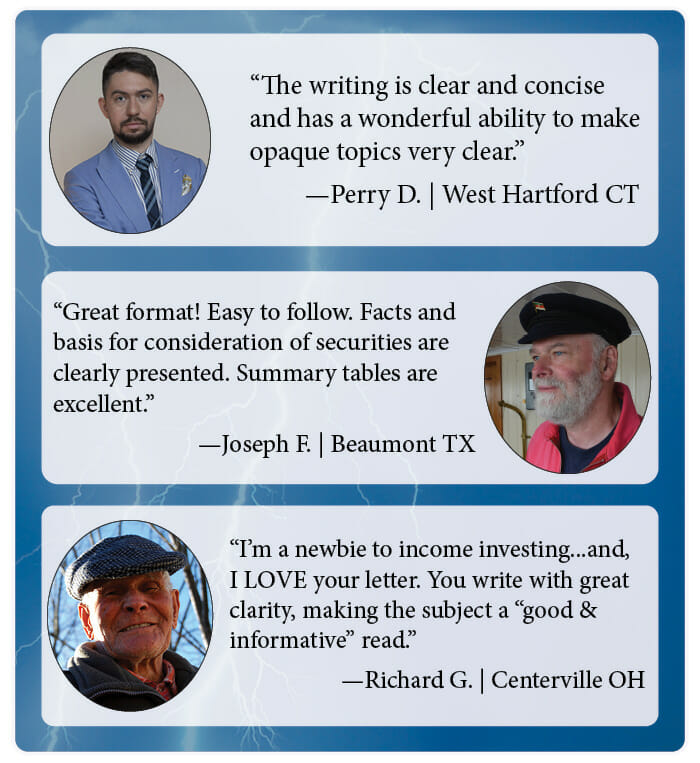 Imagine you get a simple email with clear-cut instructions… and place simple trades… a few times each month.
When you become a Takeover Trader, it really is THAT simple.
The only "too-good-to-be-true" detail here today?
Due to the small nature of these stocks, we must impose strict limits on new entrants today.
Only 50 members will be allowed inside my Takeover Trader at this exclusive rate… once they fill up, this opportunity snaps shut. I urge you, don't let this slip through your fingers.
You owe it to yourself… to your family… to your retirement.
This could be your first, last, & only chance to become a Takeover Trader at this heavily discounted price.
Opportunity rarely knocks twice, so go ahead and click the button below right now.
Yes! Unlock My Access to the R.A.I.N. Buyout System & Make Me a "Rainmaker" Today
(You'll still have time to review your order details)
On the deal floor, as in the markets — being a "Rainmaker" is NEVER guaranteed.
But after some arm twisting… multiple meetings… and showing "the powers that be" the HARD DATA behind today's system…
I bartered this impossible guarantee for you:
Today's New Members Get a Historic
"11X Your Money" GUARANTEE
Frankly, this was the only way to show you just how serious I am about proving the opportunities recommended by my R.A.I.N. Profit Signal…
Represent the most powerful trading system available to investors in 2020, and beyond.
When you secure your Limited VIP Membership in the next few minutes, this is the agreement I'll be making with you: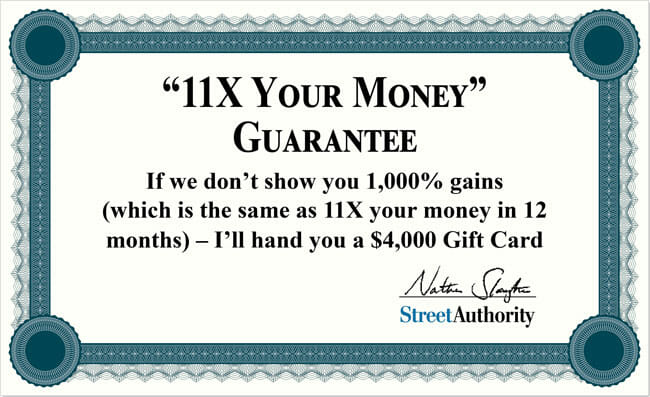 The moment you join my Takeover Trader today, my job becomes finding you the fastest, biggest buyout gains on the market.
You're "hiring" me to find you top-shelf "Rainmaker" trades. The best of the best.
And I've never been more confident in my career that you will be thrilled with the overflow of profitable resources inside your new membership.
But if for some reason, you don't see the opportunity for 1,000% gains over the next 12 months…
Just reach out to your VIP concierge via phone or email, and we'll give you this gift card, worth $4,000, to credit towards any one of our premium investing newsletters.
No hard feelings.
No questions asked.
Now, with the first R.A.I.N. alert — and Disney's TV streaming buyout coming any day…
Plus, with the breaking alert I'm about to show you… you won't want to wait another second getting started.
That's right, 2 MORE BONUS Picks
Just Popped Up on My

R.A.I.N.

Stock Screen…

One in precious metals, specifically Gold…

The Wall Street Journal released an exciting sector report on June 30, 2020:

"Gold prices extended a recent rally Tuesday, closing out their best quarter in four years with uncertainty about the economic recovery."

The other pick is a weird, little-known aircraft leasing company…

Trading for less than $3 per share.

Together, the profit potential is massive. But I need to be 100% crystal clear on one thing.

We can ONLY release these 2 Bonus picks to the first 50 Limited VIP Members today…

The reason for that is simple: to protect the profit potential for motivated members like you, this offer is ONLY for people who are serious about getting rich with takeover trades.

And as such, there will be no refunds. Doing so would waste the time of the very important researchers on my team, not to mention my own time…

Even more critically: it could also flood the market with freeloaders looking for a handout… while you pay the price in lower potential gains.

So please, don't delay another moment on picking up these 2 bonus reports with your Limited VIP Membership:
BONUS R.A.I.N. REPORT #4: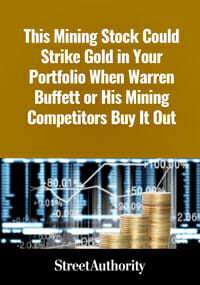 This Mining Stock Could Strike Gold in Your Portfolio When Warren Buffett or His Mining Competitors Buy it Out
Ticker Symbol: XXXXX
Industry: Gold
R.A.I.N. Score: 4/4
Recommendation: Buy Immediately
Deadline: ASAP
Trading at less than $7 per share — this little Gold stock is up 72% this year — and a remarkable 162% since the pandemic mid-March low…
But analysts report the sector could smash through records in 2020…
On July 8, 2020 — Reuters reported:

It is still early-stage in Gold's METEORIC 2020 Rise — which means you can still get in before: a) bullion prices go ballistic And b) Before a well-capitalized acquirer swoops in
My system is indicating Warren Buffett could be the buyer — quietly known for making MASSIVE thousand-ton investments in bullion…
On July 7, he made his first post-pandemic "Rainmaker" trade — a $9.7 Billion acquisition of natural resources company Dominion & Duke – his BIGGEST deal in 4 years. NYT Dealbook declared: "Warren Buffett is back in the game."
But if Buffett isn't quick enough – other seasoned mining sharks are likely circling – like Denver, Colorado-based gold producer, Newmont Corporation.
Get in front of the action & you could watch your portfolio soar over the moon when someone snaps this small player up.
BONUS R.A.I.N. Report #5: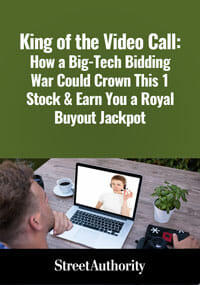 King of the Video Call: How a Big-Tech Bidding War Could Crown This 1 Stock & Earn You a Royal Buyout Jackpot
Ticker Symbol: XXXX
Industry: Video Conferencing / Tech
R.A.I.N. Score: 4/4
Conclusion: Buy Immediately
Deadline: ASAP
TECH TITANS Fight Tooth & Nail: Apple, Google, and Microsoft are ALL potential acquirers (if you remember, Apple has $200 BILLION burning a hole in its pocket) – because NONE of their in-house video technologies match up with what this company does…
Taking the Nation by Storm: As the lockdown swept the nation – forcing Americans into their homes and onto tele-conferencing apps — one company emerged as king of the video call. Real Money & The Street call this stock "an attractive acquisition play"…
Tripled in the Last 4 Months: With the stay-at-home economy booming, this littl video-conferencing darling returned light-speed gains of 267% in the last 4 months. But based on my 4-part screen – the profit potential from a coming buyout will make even its recent performance look like pocket lint. Get in NOW.
Listen, I've put decades of my life into refining this system.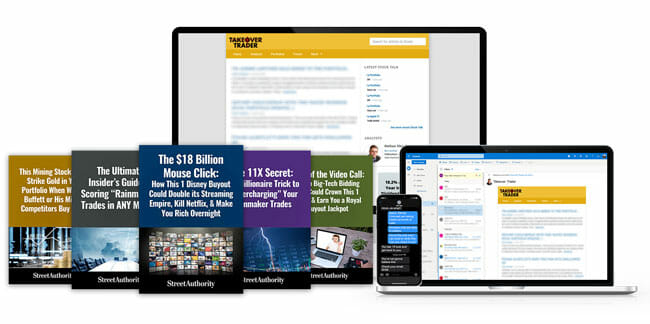 I don't regret a single minute of it.
And, whether you decide to take it, or not — I don't regret putting my reputation on the line with the offer I've just made you either…
The confidence I have in my system is unshakeable.
The only fear still in my mind?
If YOU leave here today empty-handed.
A decision I'm afraid you'll regret for the rest of your life.
I'll be on the inside, waiting to turn you into the next Takeover Trader.
Click here to secure access to this buyout trading system & secure your next wave of Rainmaker" trades for up to 5x your money
(You'll still have time to review your order details)
To seeing you inside,


Nathan Slaughter
Chief Investment Analyst
Nathan Slaughter's Takeover Trader
StreetAuthority
P.S. I realize that ENORMOUS gains like 150%… 170.4%… even 343.9%… may seem like a dreamland fantasy — but the word is in from experts at Seeking Alpha, who declare: "Every single one of these rainmaker deals created a huge jump in stock price."
This spring and summer of 2020 – I picked 5 winners out of 6 total "Rainmaker" trades – for 5X your money in 71 days! — all from tracking a secret part of the stock market – where American CEOs are gearing up to move an unprecedented $4.0 Trillion in cash through 1 hidden asset class.
We could be weeks… even days away from watching history unfold.
My proprietary R.A.I.N. stock screen is the BEST way to play this corporate cash wave… for a guaranteed shot at 11 times your money in the next 12 months.
Click here to secure access to this buyout trading system & secure your "Rainmaker" trades for a GUARANTEED shot at 11X your money